Without actually realizing it, 18-year old Maitha Mohamed (-57kg) captured her place in the judo history books, becoming the first female judoka representing her country United Arab Emirates at the IJF Judo Worlds.
"I liked judo straight from the beginning," she says. "I practiced all kinds of martial arts, but judo really stuck. I like it a lot. Nothing got my attention more than judo. Judo has many different aspects and above all, it's tough but the respect that goes with it, appeals to me."
The pioneering factor didn't really hit her. "I'm the only girl in UAE practicing the sport, I don't feel too special about it. If I'm indeed regarded as a pioneer, it is an honor," she modestly replied. "However, I do feel pride representing my country on this international level."
If she likes it or not, being the first woman representing her country on the international judo platform, sooner or later the 18-year old will become a role model for girls or even women in her country. A significant burden upon her shoulders. "I feel a bit nervous about it. I'm not really a social person. But in time it will be OK I guess," she smiles. "As a matter of fact, I hope I can inspire more UEA girls to practice sport in general and judo in particular. So, finally we can have a women's team in judo."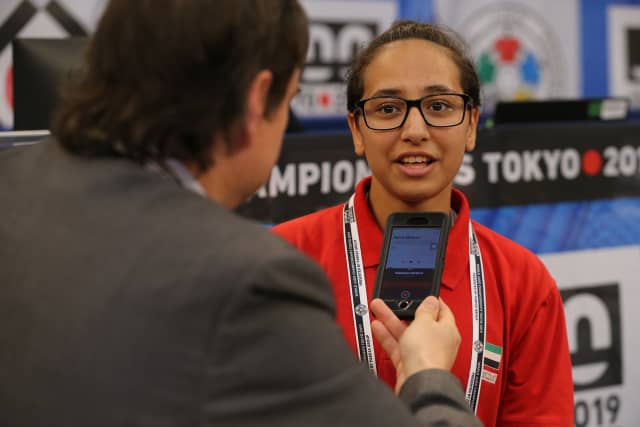 Being the only girl involved in judo, she practiced with the boys. "I started young at the age of five, so I always trained with the boys. I grew up with the boys of my club, so I consider them as my brothers. In my culture, traditionally boys and girls do activities separately. When I was in middle school, I had a tough time. Other girls found me too strong and intimidating and didn't want to be around me. Luckily, that changed when in high school. There, I got friends who really accepted me for who I am."
Maitha currently lives and studies in Tokyo at Tokai University. She is in Tokyo for eight months now learning Japanese and will enroll at university next to study computer science. In the mean while she's further developing her judo skills under the guidance of Japanese senseis.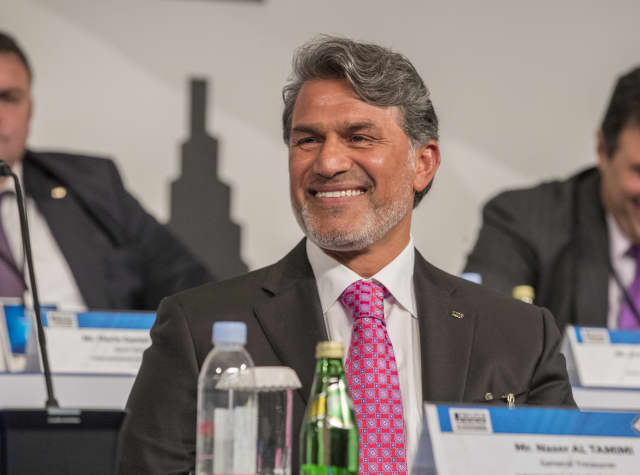 "We've been planning this for quite a while to further develop our women's judo program," says Naser Al Tamimi, IJF Treasurer and General Secretary of the UAE Wrestling & Judo Federation. "Once girls finish high school, their life changes. They go to university or they study abroad. So, we tried to find a way to keep girls in judo. Hence, I'm very grateful to Mr. Yamashita, AJJF President, to accept the agreement between the UAE Judo Federation and AJJF and Tokai University to support our athlete who wanted to come to study abroad and wanted to continue her academic program as well as her judo program", Mr. Al Tamimi explains. "The UAE Judo Federation follows the UAE government policy regarding gender equity and equal opportunities for men and women. We do our best as a federation to support our athletes in the same way so we will have more women and girls participating in judo in the UAE and in the long run qualifying for World Championships and the Olympics. We keep supporting women and girls who want to start with judo as our responsibility to have a higher number of participations."
After talking to Maitha and learning about her story, IJF's Gender Equity Commission's credo 'Together we are stronger' are indeed not empty words.