After organising the Continental Seminar for referees and coaches, the African Championships for seniors and the IJF International Examination for referees, the Algerian harbour city of Oran is now hosting the 19th edition of the Mediteraneean Games.
The judo event is being staged in the Meridien Hall, the same venue as the continental championships a few weeks ago. The Algerian Judo Federation has again provided the volunteers who are delivering great work, showing their exemplary hospitality.
The participation of 23 countries from 23 possible shows the importance of judo at the Mediterranean Games. With 73 women and 84 men, the total number of participating athletes is 147.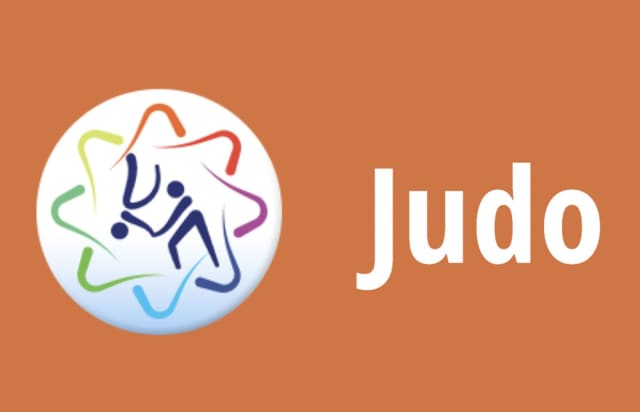 Florin Daniel Lascau, IJF Head Refereeing Director, kept a careful watch over proceedings and offer his report and technical analysis of the first day.
"The first day has already come and gone in a flash and in tachi-waza the winning techniques of the day have been varied and exciting, offering spectators seoi-nage and kata-guruma variations. Koshi-waza were represented well by sode-tsurikomi-goshi. Ashi-waza techniques have been performed expertly to bring the gold to Krasniqi (KOS). In ma-sutemi-waza we had sumi-gaeshi as the leading technique and for yoko-sutemi-waza, tani-otoshi was king."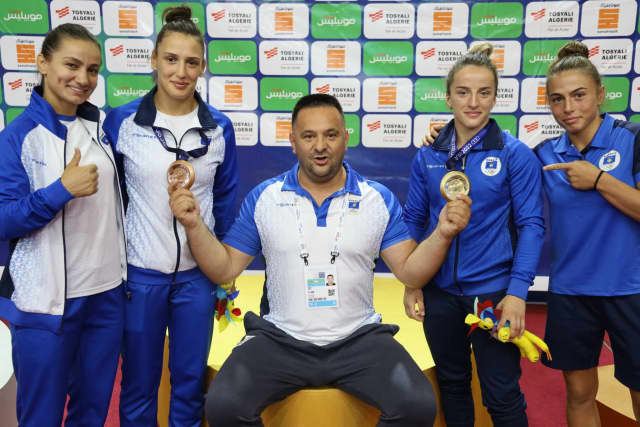 "Several transitions were applied, most finishing with osaekomi-waza. Shime-waza gave a strong showing with okuri-eri-jime, sode-guruma-jime and even sankaku-jime. Kasnetsu-waza wasn't so popular but in the days to come we will watch out for their appearance."
A breakdown of each category shows a huge number of judoka who are regulars on the World Judo Tour and this says a lot about the level of this Games.
-48kg
"Vieu (FRA) threw with a neat sumi-gaeshi to reach a semi-final with Petitto (IITA). After being thrown for a waza-ari with a nice combination of sode-tsurikomi-goshi into o-soto-gari, Vieu won by waza-ari-awasete-ippon with uchi-mata-sukashi and koshi-guruma. The final was won in golden score with a return to the sumi-gaeshi, to earn gold for Vieu.
Nikolic (SRB) threw and held to reach her semi-final and there she held Stangar (SLO). Stangar came back to the podium via a different route, beating the winner of the repechage for bronze."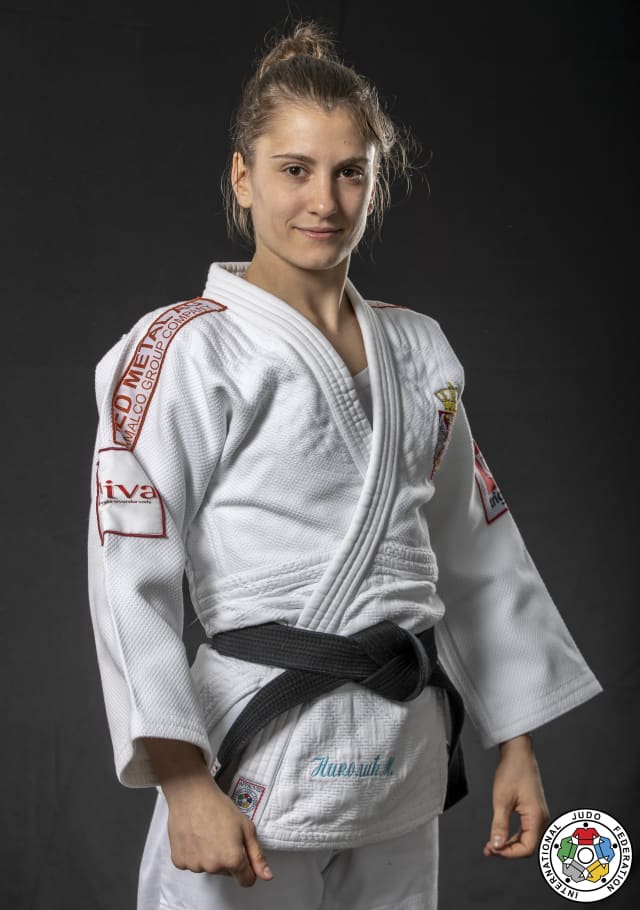 "On the other side of the draw, Bedioui (TUN) won the repechage final contest with kata-guruma against Muminovic (KOS) and then won the bronze medal contest with the same technique, taking the medal ahead of Lapuerta (ESP)."
VIEU Melanie (FRA)
NIKOLIC Milica (SRB)
STANGAR Marisa (SLO) and BEDIOUI Oumania (TUN)
-52kg
"Kransniqi (KOS), the -48kg Tokyo Olympic champion, demonstrated a perfect ko-uchi-gari in the quarter-final against Avesta (CYP) and then used more ashi-waza against Pezez Box (ESP) with a lovely de-ashi-harai winning in the semi-final. A strong o-soto-gari in the final meant the gold went to Kosovo.
Puljiz (CRO) won her quarter-final against Aissahine (ALG) with just penalties between them. A more positive semi-final gave Puljiz a place in the final after she defeated Iraoui (MAR) and the Moroccan then dropped into a bronze medal match which she lost to the young French challenger, Devictor, in golden score. Perez Box won the second bronze."
KRASNIQI Distria KOS
PULJIZ Ana Viktorija CRO
DEVICTOR Chloe FRA and PEREZ BOX Ana ESP
-57kg
"Perisic (SRB) won her quarter-final against Vellozzi (FRA) on penalties and then the semi-final by ippon on the ground. The final however, was won when her opponent applied a forbidden hara-gatame in tachi-waza. This is never the way a judoka wants to win but this kind of rule is there for the safety of all athletes."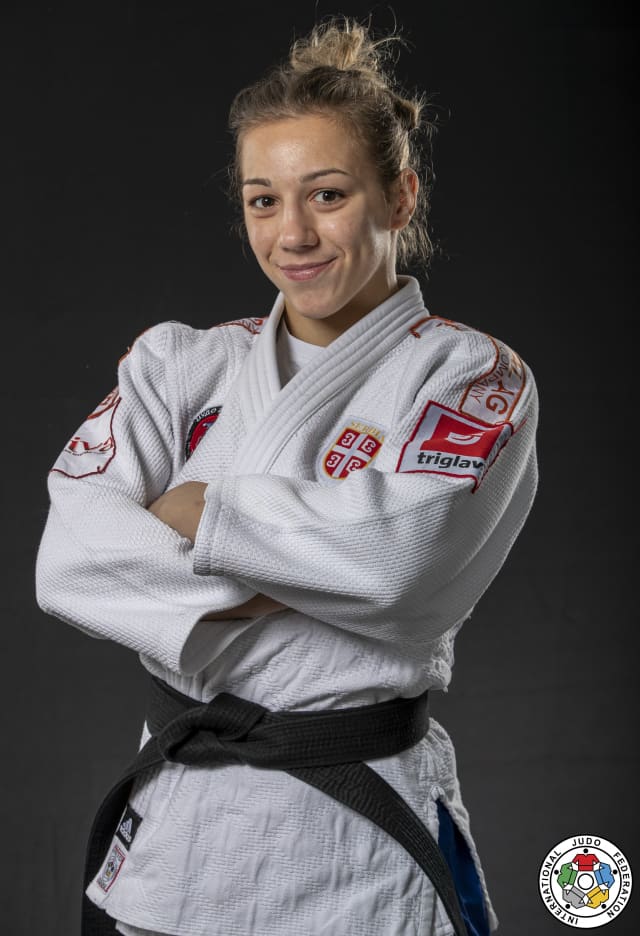 "Caggiano (ITA) threw with seoi-nage against Loxha (KOS) in one quarter-final and then employed a strong seoi-otoshi in semi-final against Bozkurt (TUR). I was pleased also to see the uchi-mata of Samardzic (BIH) against Halata (ALG). Loxha (KOS) delivered with a great tsuri-goshi in her repechage contest against Ruiz Muro of Spain and she threw Bozkurt of Turkey too, to win the bronze."
PERISIC Marica SRB
CAGGIANO Giulia ITA
SAMARDZIC Andjela BIH and LOXHA Flaka KOS
-60kg
"Garrigos (ESP), 6th on the WRL, applied a skillful sode-guruma-jime in his quarter-final against Yagoubi (ALG) and then continued on the ground, beating Bassou (MAR) with a hold in the semi-final. Switching to tachi-waza, Garrigos won the final with a stylish tomoe-nage. The whole category brought variation, with good wins in standing and on the ground."
GARRIGOS Francisco ESP
DHOUIBI Fraj TUN
SAMY Youssry EGY and BASSOU Issam MAR
-66kg
"Abdelmawgoud (EGY) utilised a transition phase well in his first to finish in osae-komi, following the trends of the whole event so far. In final he finished with waza-ari-awesete ippon on the board, collected via koshi-guruma and seoi-age.
Piras of Italy had a very good day, beating the experienced Spanish competitor Gaitero (ESP) and moving on to face Buncic (SRB) in the semi-final. From there it was a sode-tsurikomi-goshi which took him to the final and eventually a silver medal."
"It was a surprise to see Gaitero lose again, being dominated by Gobert (FRA) in the repechage. Gobert's uchi-mata was beautifully timed and was too much for Gaiteiro to respond to. Gobert and Croatia's Klacar took the bronzes.
I made a special note of Balarjisvili (CYP) in this category. Although he didn't make it to the podium, he gave us one of the best throws of the day early on, with a spectacular kata-guruma, really slick."
ABDELMAWGOUD Mohamed EGY
PIRAS Matteo ITA
GOBERT Maxime FRA and BUNCIC Strahinja SRB
"At the end of the first day there were gold medals for 5 different countries, 10 countries reaching the podium overall. Europe was strongest but that's to be expected. Africa gave a good showing and left day one with 4 medals."