Read the message from the IJF President, Mr. Marius L. Vizer, concerning the Covid-19 situation.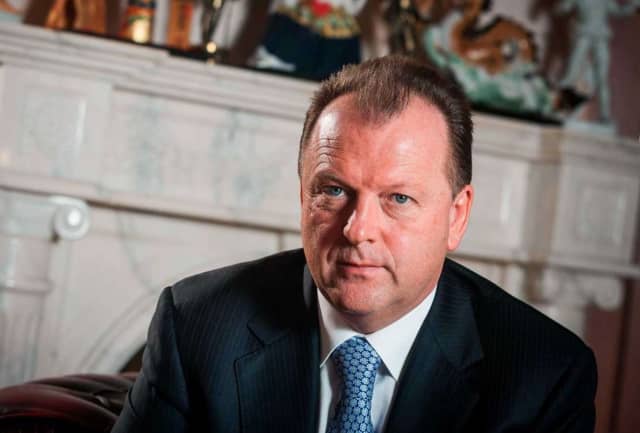 Dear Judokas,
Dear Judo Family Members,
We find ourselves in a strange and sad period. Due to the large scale of the Covid-19 outbreak, we are now facing a period of uncertainty and an unprecedented challenge.
I would like to send out a strong message of support to all those affected by this situation, it is important to stay healthy and united. My thoughts are with those from the worst-hit countries, where the virus claimed many lives and the entire society lives in isolation.
As you know, the International Judo Federation has cancelled all events until April 30, in an attempt to protect the interests of all stakeholders, keep the judo community safe and ensure fair treatment to all athletes engaged in the Olympic qualification. We continue to work hard in order to find the best solutions and we hope that we can continue our activities as planned once the critical period is over.
In such challenging times, we need to be resilient and protect each other, and I encourage all of you to apply all the principles of our sport, setting an example for those around you.
I wish all of you, as well as the people of the world, good health and a strong spirit!
---
Chers Judokas,
Chers membres de la famille de judo,
Nous nous retrouvons dans une période étrange et triste. En raison de l'ampleur de l'épidémie de Covid-19, nous sommes désormais confrontés à une période d'incertitude et à un défi sans précédent.
Je voudrais envoyer un message fort de soutien à toutes celles et ceux qui sont touchés par cette situation. Il est important de rester en bonne santé et unis. Mes pensées vont aux habitants des pays les plus touchés, où le virus a coûté la vie à de nombreuses personnes et où toute la société vit isolée.
Comme vous le savez, la Fédération internationale de judo a annulé tous les événements jusqu'au 30 avril, dans le but de protéger les intérêts de toutes les parties prenantes, d'assurer la sécurité de la communauté du judo et d'assurer un traitement équitable à tous les athlètes engagés dans la qualification olympique. Nous continuons à travailler avec acharnement pour trouver les meilleures solutions et nous espérons pouvoir poursuivre nos activités comme prévu une fois la période critique terminée.
En ces temps difficiles, nous devons être résiliants et nous protéger les uns les autres. Je vous encourage à appliquer tous les principes de notre sport, en donnant l'exemple à ceux qui vous entourent.
Je vous souhaite à tous, ainsi qu'aux peuples du monde, une bonne santé et un esprit fort!
---
Queridos Judokas,
Estimados miembros de la familia del judo!
Nos encontramos en un momento extraño y triste. Debido a la magnitud de la epidemia Covid-19, ahora nos enfrentamos a un periodo de incertidumbre y desafío sin precedentes.
Quiero enviar un mensaje de apoyo a todos los afectados por esta situación. Es importante mantenerse sanos y unidos. Mis pensamientos están con la gente de los países más afectados, donde el virus se ha cobrado la vida de muchas personas y donde toda la sociedad vive en aislamiento.
Como saben, la Federación Internacional de Judo ha cancelado todos los torneos hasta el 30 de abril, con el objetivo de proteger los intereses de todas las partes interesadas, garantizar la seguridad de la comunidad del judo y el trato justo para todos los atletas que optan para la clasificación olímpica.
Continuamos trabajando arduamente para encontrar las mejores soluciones y esperamos poder continuar nuestras actividades según lo planeado una vez que finalice el periodo crítico.
En estos tiempos difíciles, debemos ser fuertes y protegernos mutuamente. Les animo a aplicar todos los principios de nuestro deporte, siendo ejemplares con los que nos rodean.
¡Les deseo a todos buena salud y un espíritu fuerte!
---
Дорогие дзюдоисты,
Уважаемые члены Семьи дзюдо!
Мы сейчас переживаем странное и грустное время. Из-за масштабных вспышек коронавируса, мы все столкнулись с неясностью и беспрецедентным вызовом.
Я бы хотел направить теплые слова поддержки всем, кого коснулась данная ситуация, - сейчас важно оставаться здоровыми и сплоченными. Мысленно я со всеми жителями наиболее пострадавших стран, где вирус унес много жизней, а все общество живет в изоляции.
Как вы знаете, Международная Федерация дзюдо отменила все соревнования до 30 апреля, пытаясь защитить интересы всех заинтересованных сторон, обеспечить безопасность сообщества дзюдо и гарантировать справедливое отношение ко всем спортсменам, участвующим в олимпийской квалификации. Мы продолжаем усердно работать, чтобы найти лучшие решения, и мы надеемся, что сможем продолжить наши запланированные мероприятия после того, как критический период закончится.
В такие трудные времена нам нужно оставаться неунывающими и защищать друг друга, и я призываю всех вас применять все ценности нашего спорта, подавая пример окружающим.
Желаю всем вам, а также людям всего мира крепкого здоровья и крепости духа!
---
أفراد أسرة الجودو الأعزاء،
لقد وجدنا أنفسنا في فترة صعبة وحزينة. بسبب الانتشارالكبير لفيروس كوفيد 19، إننا نواجه فترة مريبة وتحديًا غير مسبوق.
أود أن أقوم بإرسال رسالة دعم قوية لجميع المتضررين من هذا الوضع، من المهم أن تبقوا بصحة جيدة ومتحدين. ألمرحلة مع أولئك الذين هم في البلدان الأكثر تضررا، حيثأن الفيروس قد أودى بحياة الكثيرين ويعيش المجتمع بأكمله في عزلة.
وكما تعلمون، فقد قام الاتحاد الدولي للجودو بإلغاء جميع الفاعليات حتى 30 أبريل، في محاولة منه لحماية مصالح جميع الأطراف المعنية، والحفاظ على سلامة مجتمع الجودو وضمان المعاملة العادلة لجميع الرياضيين المشاركين في الأولمبيات. نواصل العمل بجد من أجل العثور على أفضل الحلول ونأمل أن نتمكن من متابعة أنشطتنا كما كانمخطط لها بمجرد انتهاء هذه الفترة الحاسمة.
في مثل هذه الأوقات الصعبة، نحتاج إلى أن نتحلى بالمرونة وأن يحمي كل من الأخر، وأنا أشجعكم جميعًا على تطبيق جميع مبادئ رياضتنا، وأن تكونوا مثالًا لمن حولكم.
أتمنى لكم جميعاً وكذلك لجميع شعوب العالم الصحة الجيدة والروح القوية
---
Marius L. Vizer
IJF President