Neil Eckersley is proud and he has good reasons to be. Born 5th April 1964, the British artist is also a judoka and not host any judoka, as he was a bronze medallist at the Los Angeles Olympic Games back in 1984. This is actually one of the reasons why he was chosen by the Olympic Foundation for Culture and Heritage (OFCH) to be featured on the occasion of the second edition of the Olympic Agora that will lead to the Beijing Winter Olympics.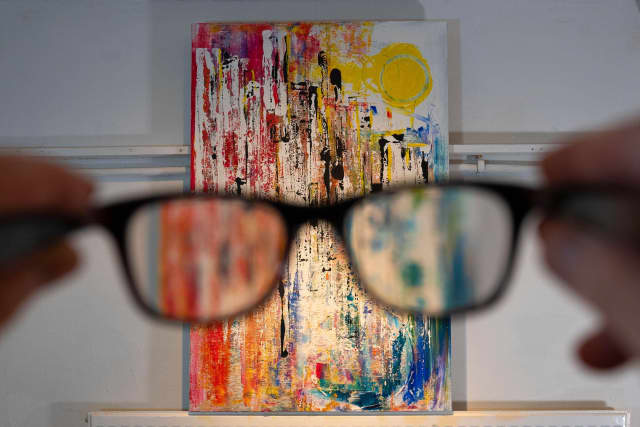 "To be featured you have to be an Olympian. This is compulsory, but beside that you have to be an artist. For many years I have dedicated my life to judo and art," explains Neil, whose work was already presented several times in IJF art exhibitions, usually held prior to the world championships.
The first contact between Neil and the IOC dates to a few years ago but for this specific project he was contacted 5 months ago. "Since being contacted, it was actually a nightmare to keep it secret. I was already part of the Olympian Artists-in-Residence programme, which is kind of a platform that presents the work of Olympians. You can be a dancer, a performer, a painter, a musician; you just need to have an artistic approach. After the first edition in Tokyo last summer, the Beijing exhibition will be the second one and from now on it will happen at all Games."
When Neil first submitted his work, he was not sure that the OFCH would be interested, "My creations are not necessarily sports related even if I have already created 9 pieces that have a direct link with judo but I believe that it's not the artwork that is the most important part, but the artist. That's why I was so excited and quite surprised that the Olympic movement was interested in what I do.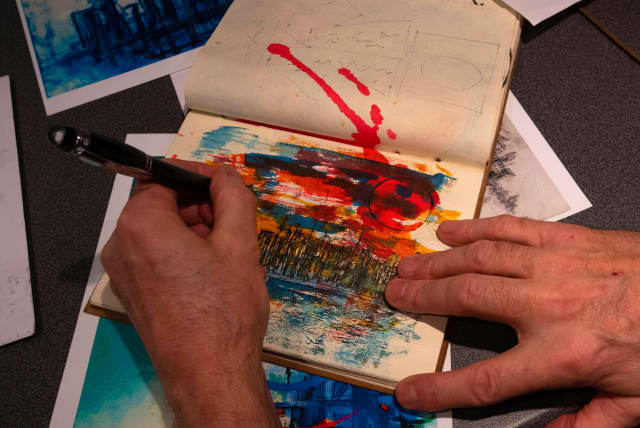 For this specific exhibition I decided to focus on the city of Beijing, which is an amazing city, very inspirational. I think that it opens a new dimension for this kind of presentation. Yes, we are sportsmen and sportswomen but we are also artists and we have a message to deliver that goes beyond sports."
Neil submitted three pieces of artwork that he produced on canvas but because of the health crisis all over the world, the exhibition will be mostly digital, "That's why we had to take pictures of each piece. I quite like that digital dimension. We'll be able to reach more people worldwide."
If he is a proud artist, Neil still remains a judoka in his heart, "For me to represent judo at the winter Olympic Games is wooohaaaooo! I don't have other words. For our summer sport to be part of the winter Games is incredible. It creates bridges between disciplines. For me more personally, participating in Beijing is like taking part in the Olympic Games again, after Los Angeles 1984. This is very exciting.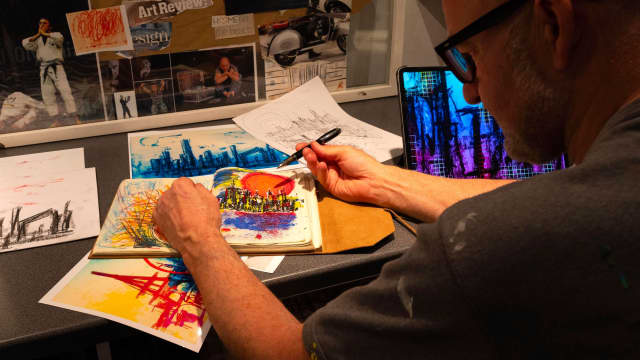 You know judo is everything for me. I have been suffering with dyslexia since I was a child and judo gave me everything to overcome those difficulties. I could, for many years, create as an athlete and I am now creating as an artist. 
Judo is still very present in my life. It is really now that I understand what the sport is all about. It's about friendship and respect. When you are a competitor, you don't really get it, but as the years go by, you understand."
After 7 years spent in Norway, Neil Eckersley is back in the UK, in Lancaster, "My dad supported me during all my career and it is time for me to be back at home to help him now. I can do that and dedicate my life to what I love the most: to creating."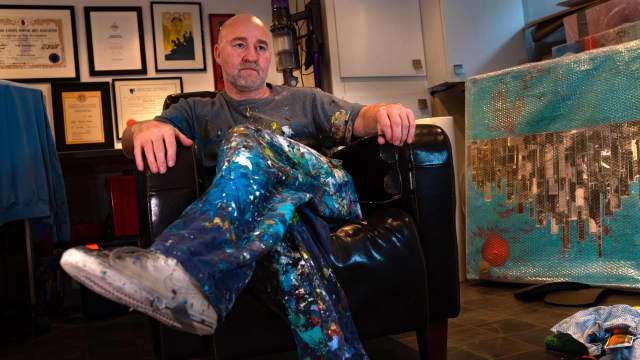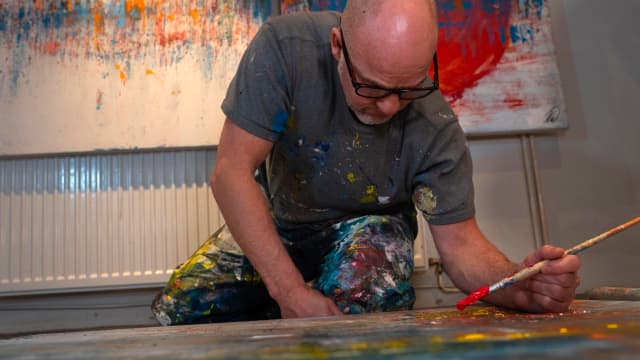 Olympic Agora
Following on from the inaugural Olympic Agora Tokyo 2020 and in the run-up to the Olympic Winter Games Beijing 2022, the Olympic Foundation for Culture and Heritage (OFCH) presents the second edition of the Olympic Agora. 
The programme features seven creative Olympians and their artwork. Because of the current state of the Covid-19 pandemic, the Olympic Agora programme for Beijing 2022 will be almost entirely digital.
With works spanning painting, graphic design, art photography and Chinese brush painting, the seven Olympian artists for Olympic Agora are: Christopher Coleman (USA, Bobsleigh, Albertville 1992 and Lillehammer 1994); Neil Eckersley (Great Britain, Judo, Los Angeles 1984 and Seoul 1988); Gao Min (China, Diving, Seoul 1988 and Barcelona 1992); Kader Klouchi (Algeria, Long Jump, Barcelona 1992); Cameron Myler (USA, Luge, Calgary 1988, Albertville 1992, Lillehammer 1994 and Nagano 1998); Laurenne Ross (USA, Skiing, Sochi 2014 and PyeongChang 2018); Ye Qiaobo (China, Speed Skating, Albertville 1992 and Lillehammer 1994).
The Olympic Agora also features two live educational events, based on the Olympic Values Education Programme (OVEP), led by Olympian artists Neil Eckersley and Kader Klouchi, on 9th and 16th February respectively. The curriculum uses art as an informal teaching approach to encourage children to explore the Olympic values and ideals through creative expression.
Eckersley, who is now a professional artist based in Lancaster in the UK, said, "Everything I paint comes from the Olympic values. They mean everything to me. I use the values especially during difficult and challenging times in my life, both as a coach and as an artist. The Olympic values have been a comfort and a constant resource for me."
At the OVEP workshops, the two former Olympians will reflect on their career paths and the links between the Olympic values, art, culture, education and sport. The sessions will be available to an online audience.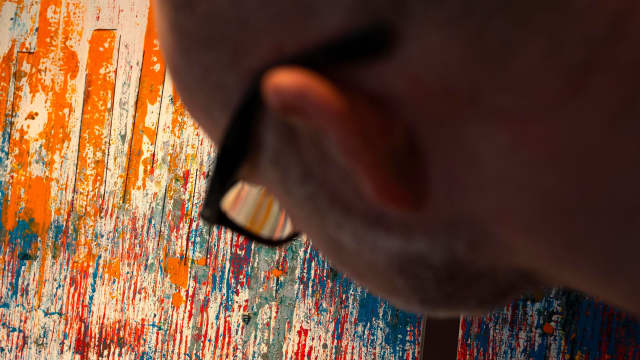 Olympian Artists-in-Residence
Launched by the OFCH at Pyeong Chang 2018, the Olympian Artists-in-Residence programme celebrates the link between sport and culture by offering opportunities to athletes with artistic interests to produce and present new artworks during and between editions of the Olympic Games. Every edition of the programme is an opportunity for audiences to discover a community of multi-faceted Olympians and their inspirational stories.
More information: CLICK HERE
Photos © Brenainn Shackleton