The latest Interview Express features Serbia's first world judo champion Nemanja Majdov who returns to competition at the Agadir Grand Prix this weekend.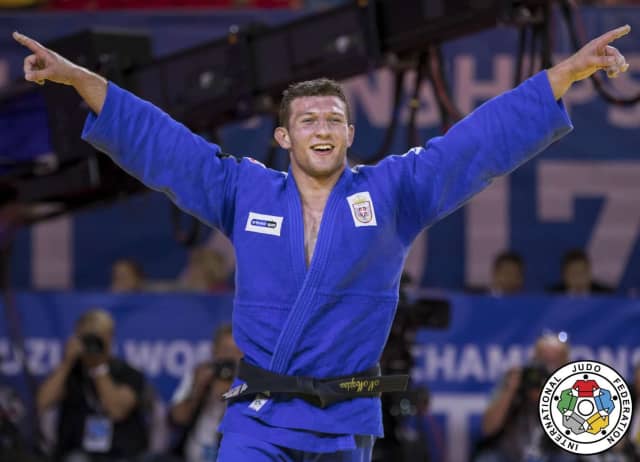 IJF: What did it mean to you to become Serbia's first world judo champion?
Nemanja Majdov (NM): It was a dream come true. I have dedicated all my life for it. I started judo when I was 6 and I was always spoke around that one day I will beat the world and I did. But I'm still under impression sometimes it is still unbelievable for me because I become legend as first ever judoka from my country to achieve it.
IJF: Did you have imagine that you would win the Worlds at 21?
NM: Before 2017, to be honest, no. I knew that one day it would happen for sure, but at my first year of seniors and at my first year of my new weight category, no, I did not expect it.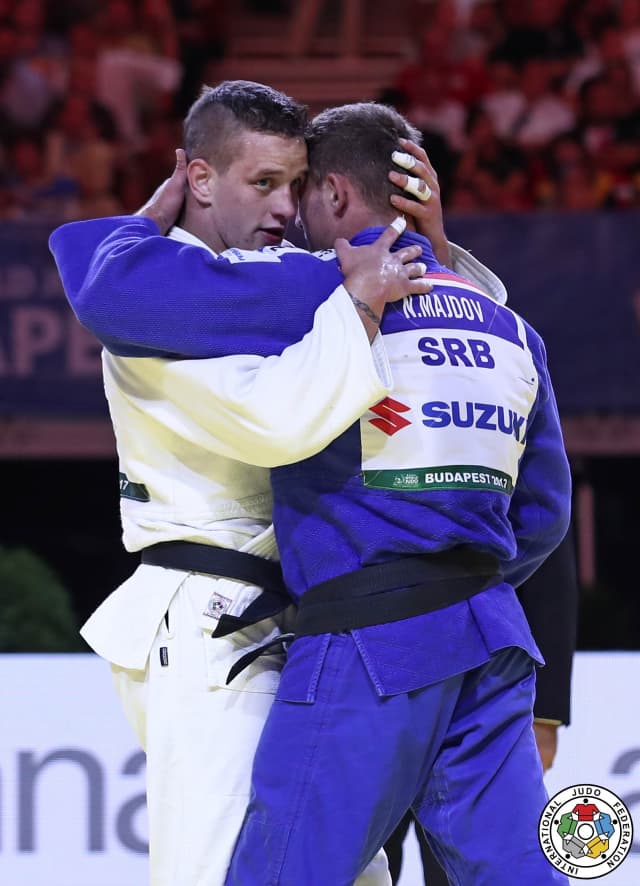 IJF: We haven't seen you compete since then. What have you been up to?
NM: I was on rehab for my injuries. I was also injured for the Worlds. At Europeans in 2nd fight I broke 2 ligaments of right shoulder, but I knew that now there is no much time for rest and I'm going forward through pain. In Cancun GP I broke tendon of my foot, also 20 days before Worlds I broke 1 ligaments of left shoulder at training...too many injuries and my coach changed the plan for my training 3 times, we was even close to cancelling the Worlds, but I said no way. I promise something and I will win it. In the quarter final against the Georgian (MARGIANI) I broke rib but that day I was really mentally strong. And after Worlds I took time to heal my all body, I didn't expect this long a period but it was essential.
IJF: Why did you pick Agadir Grand Prix to return?
NM: The plan was to be back in January but it didn't work out with my shoulder, then I wanted to come back at the Paris Grand Slam but I broke and dislocated a toe five days before, and it's now Agadir Grand Prix. I need to compete, because it's too long to be away without my real passion.
IJF: Your first and only IJF gold medal is the most important one, the World Championships. You could make a perfect start to your reason if you can win a Grand Prix title in Agadir.
NM: I hope for a really good comeback in Agadir. Seven months out is not a small period, lot of mental pressure is on me, but I am sure this weekend will be great and I will really enjoy my judo. I'm ready to roll. My goal for this year is to win everything and to be undefeated, but my main goal is to defend my world title, that's the real deal #andstill
Watch #JudoAgadir2018 live from Friday 9 to Sunday 11 March here on the IJF website.
OTHER EXPRESS INTERVIEWS:
• Marius Vizer, IJF President
• Dorjsuren Sumiya (MGL)
• Asahina Sarah (JPN)
• Nemanja Majdov (SRB)
• Clarisse Agbegnenou (FRA)