Today, Saturday 16 March, the official Opening Ceremony of the Ekaterinburg Grand Slam took place at the Palace of Sports, host venue of the tournament.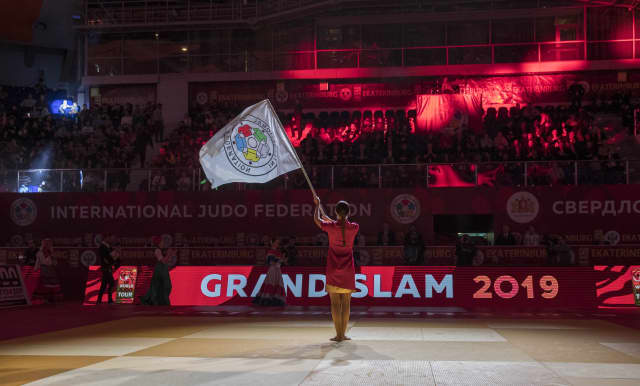 After the lights in the arena were dimmed, young judokas entered the tatami in pairs. On the mat they showcased typical judo throws like ura nage or uchi mata while on the giant screen a video with poems about judo and judo history was shown.
When the judokas left the tatami, two gymnasts entered the arena cartwheeling and clapping their hands to fire up the crowd. To everybody's surprise a podium came down from the ceiling with a girls band playing a popular song while on the giant screen a nature video of the beautiful Sverdlovsk region was shown.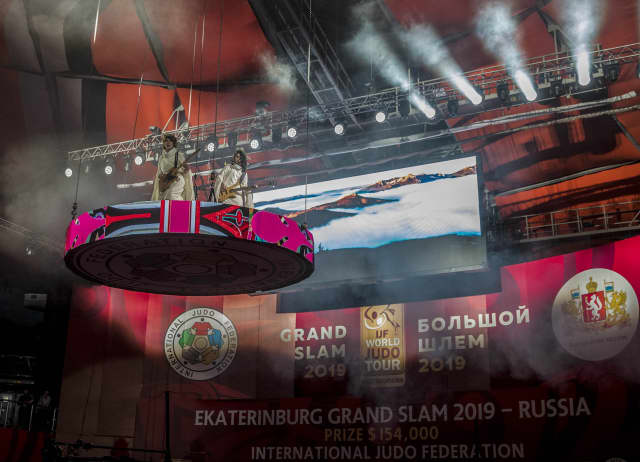 Lifesize mascot Judan, a lizard wearing a judogi, also entered the arena. All medalists will receive a smaller version of the mascot made by people with disabilities.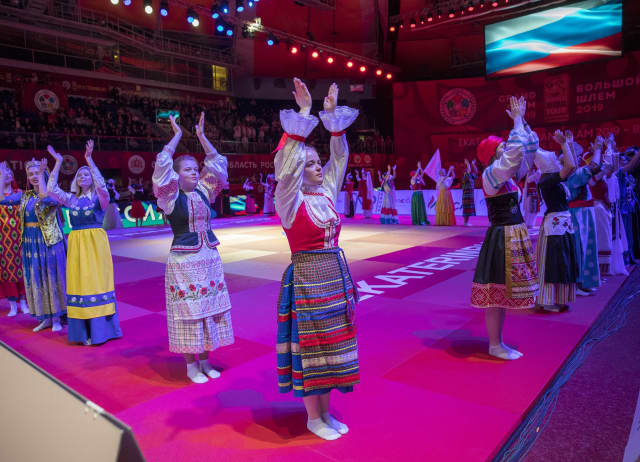 Next, more surprises tumbled down from the ceiling as six areal acrobatic gymnasts descended on corde lisse. The gymnasts gave a stellar performance for the crowd until the IJF flag entered the arena followed by volunteers, each one of them in a traditional dress of all countries present.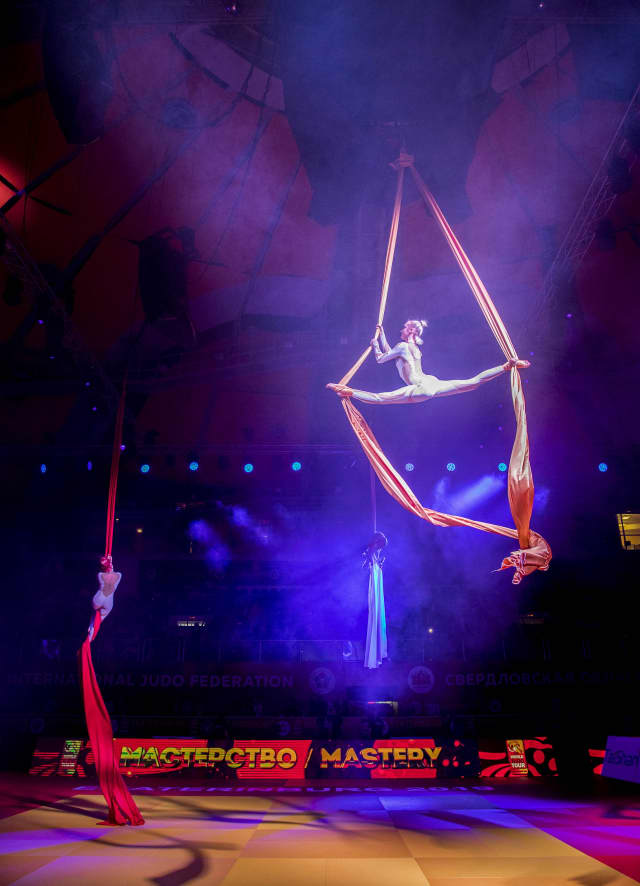 Then the spotlight was on the podium for the speeching authorities. Governor of the Sverdlovsk Region Evgeny V. Kuyvashev welcomed all athletes and fans stating that organizing this Grand Slam has been growing the number of judo participants in the region increasingly. "Last year many judo athletes won medals at many prestigious tournaments. In the near future a dedicated judo center will open in Ekaterinburg to further develop judo. I wish all athletes and fans exciting fights."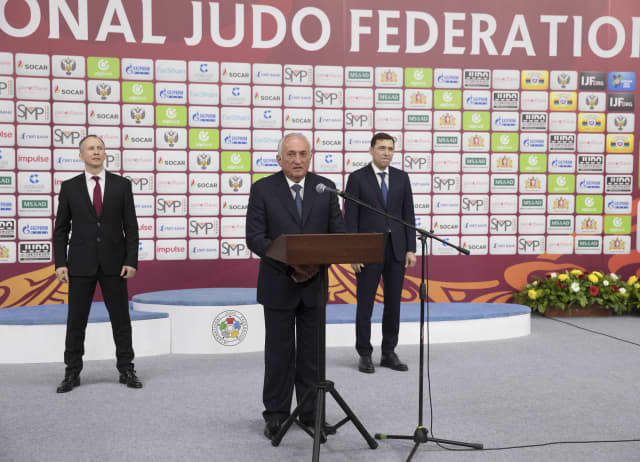 President of the Russian Judo Federation Vasiliy Anisimov welcomed all competitors to the Grand Slam in the capital of the Ural. "This years' Grand Slam is special. All athletes present are also fighting for points for their Olympic qualification, which makes it a special edition. I wish every one of them success."
Vice-President of the International Judo Federation Sergey Soloveychik sincerely thanked the Governor, the Regional and Russian Judo Federation in name of IJF President Marius Vizer for all their efforts in staging this event but also for the hospitability of the Russian hosts. "I wish all participants the best of luck at this tournament. I therefore declare the Ekaterinburg Grand Slam open."