Paula Pareto (ARG) was appointed Athlete Role Model for the third edition of the Youth Olympic Games, that will be held next year in Buenos Aires, Argentina in October 2018.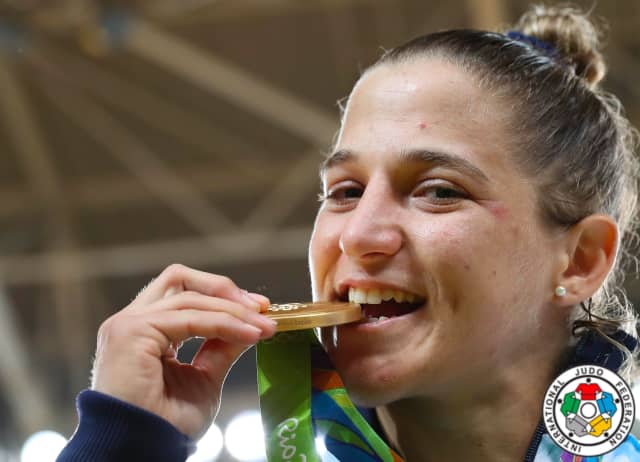 Paula Pareto is far from unknown in the world of judo. Born on January 16, 1986 in San Fernando, a city in Greater Buenos Aires, the young woman is in the under 48kg category and has one of the most impressive judo records. Thus, from her first participation in the Olympic Games in 2008 in Beijing, she won a bronze medal (first Olympic medal in judo for Argentina), before reaching the Olympic grail in 2016 in Rio de Janeiro.
Paula also has two world medals, including the title won in 2015 in Astana, Kazakhstan, not to mention thirteen continental medals.
If Paula Pareto is a huge champion, she also has her head well done, since she is a doctor in medicine and decided to dedicate the post-Olympic season to her profession by creating a trauma center at the San Isidro hospital, near Tiger in Greater Buenos Aires, where she lives. While working tirelessly, she continues to train and this year she has allowed herself to participate in four competitions, winning the Panama Pan American Championships in April, and two bronze medals at the Zagreb Grand Prix and Abu Dhabi Grand Slam, in September and October.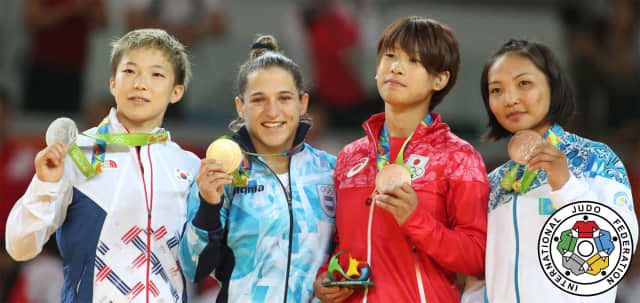 Above: Paula Pareto on the Rio Olympic Podium
The International Judo Federation is pleased to announce that Paula Pareto will officiate as Athlete Role Model at the Youth Olympic Games to be held in Buenos Aires from 6 to 18 October 2018. On this occasion the champion will be able to transmit to the younger generations on the one hand, her passion for judo and top level sport, and on the other hand her incredible experience, acquired throughout her career.
In just over 300 days, nearly 4,000 athletes aged 15 to 18, in 32 sports and from 206 countries, will gather together in the Argentinian capital to participate in the third edition of the event (the first edition was organized in Singapore in 2010 and the second in Nanjing, China, in 2014).
The Youth Olympic Games is the world's largest multi-sport event for high-performance young athletes, that aims at inspiring athletes to embrace the Olympic values of RESPECT, FRIENDSHIP, AND EXCELLENCE. The event is held every four years; it has two editions, winter and summer, which are held every two years alternately. Off the sports field, athletes also participate with spectators in various educational and cultural activities that promote Olympism. MORE INFORMATION