Last weekend could have been just one weekend like many others in this hot summer, but not for a group of Italian children who woke up and headed for Forni Avoltri to live a unique experience.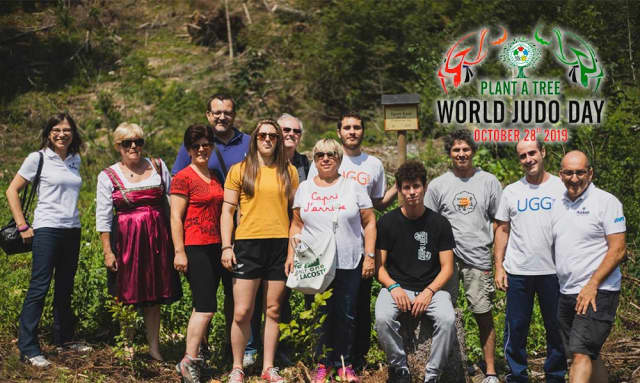 Judo is not just about technique, competition and determination. Thus the Regional Committee of Friuli Venezia Giulia (FVJ), member of the Italian Judo Federation (FIJLKAM), is trying in every way to emphasize the fact that judo is more than a sport: Judo is respect!
It is respect towards others and differences, towards ourselves and, of course, also towards nature. A balance that people tend to forget, to take for granted. In those days, during which all media are focusing on the 'Earth Overshoot Day', FVG judo has organized, together with the Forestry Department, a day of awareness.
Hands dirty with earth and smiles that have warmed up the heart of the young and less young participants aimed at restoring color and life to one of the most affected areas in the region, since the recent storms which struck across the North East of Italy, causing damages of millions of euros in infrastructure, cities and forests.
"All that we have built, we can rebuild it, fix it. But if we need to take care of what belongs to us, we need also to take care of what we need to live. so we should also take care of the devastated nature and help it to come back to life", said the organizers.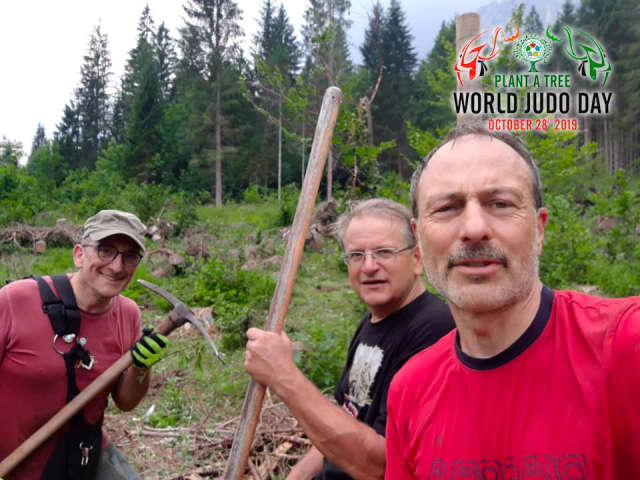 As this year, the World Judo day theme is "Plant a Tree", Sandro Scano, vice president of Fijlkam FVG, took the theme to heart and, together with a group of volunteers, started a whole series of initiatives aimed at focusing on the IJF campaign.
The first signs of awareness appeared during the 'Criterium Giovanissimi', when Fijlkam FVG started to communicate to the little ones and their families about the value of the territory, environment and Nature.
The end of July was another beautiful awareness-raising event: reviving a place where destruction has brought entire forests to its knees. "The initiative is bringing back the hope and the desire to believe in our humanity, so that our life in this world is not just about one exploiting what surrounds but coexist with a continuous exchange with nature. A big thank you goes to the Forestry Corps who, on this occasion, decided to celebrate its 50th anniversary by donating to the project the trees that our children could plant, telling how their mission is to preserve our wonderful heritage", said Sandro Scano.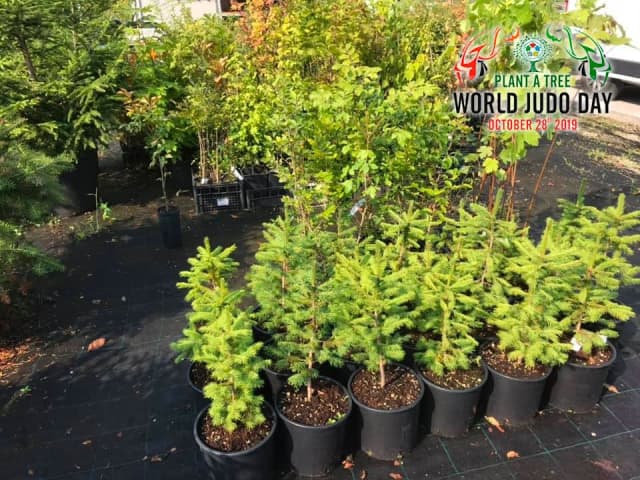 "Sometimes we would like to be eagles, to be able to look at everything from above and be able to be present immediately in times of need," forest representatives said in their speech, so let us be eagles, in our own small way, let's see further, let's stay close to Nature and let's breathe it, let us take care of it. Now, among our mountains new trees are growing: each of them with a name and the promise of a better world. We dedicate it to Jigoro Kano, who can help us to build a strong and luxuriant future."
It is not "just" a small gesture, but a great, great gesture for our planet.
Sources: https://www.fijlkam.it/fvg/news/10-judo/593-plant-a-tree-fijlkam-fvg-adotta-un-bosco.html?fbclid=IwAR3ezOqp_mRZwnJY4Ww84MMaB3pWadoB9J01PfT2MSphOVrAJ6gFjT_DHTk