Russian Federation President and IJF Honorary President Mr. Vladimir PUTIN joined his country's leading judoka for a training session on Thursday in Sochi at the Federal Center for Sports Training "Yug Sport".
Mr. PUTIN, who attended the 2018 World Championships in Baku, regularly works out with the Russian judo team and has even published a book on the Japanese martial art, published in Russian under the title 'Let's Learn Judo with Vladimir PUTIN'.
The judo 9th Dan, who excelled as a regional judo champion his home town of Leningrad, now St. Petersburg, in his youth, worked out with leading members of the world-renowned Russian team including Rio 2016 Olympic champion Beslan MUDRANOV, London 2012 Olympic champion Tagir KHAIBULAEV and Rio 2016 Olympic bronze medallist Natalia KUZIUTINA.
IJF Development Manager and IJF Executive Committee member Mr. Arkady ROTENBERG, a childhood judo partner of Mr. PUTIN, also took part in the session which was observed by judo luminaries such as Russian Judo Federation President Vasily ANISIMOV and Russian team head coach Mr. Ezio GAMBA.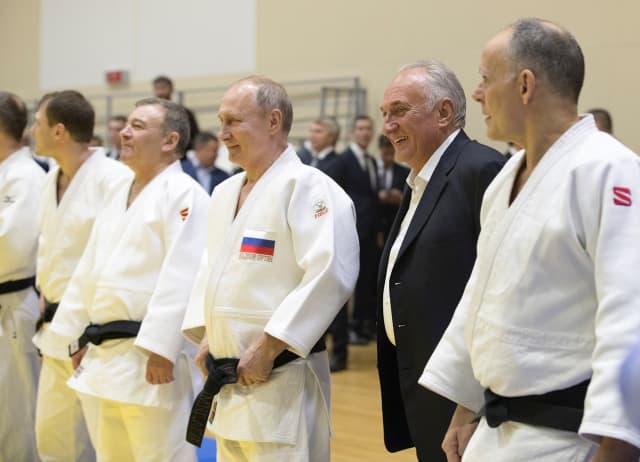 With a wealth of camera's and journalists following every move on the tatami, Mr. PUTIN showed his judo expertise and his passion for the thriving Olympic sport.   When asked by the media if  "such trainings help him more to unload thoughts or energize," President PUTIN replied: "Probably it is both, because it's a well-known medical factor: for a person who exercises, the level of adrenaline rises , the mood improves, you look at life differently. This, so to speak, almost that "rose-colored glasses" are removed, everything is starting to turn out, such a complex effect, "Putin said, according to TASS news agency.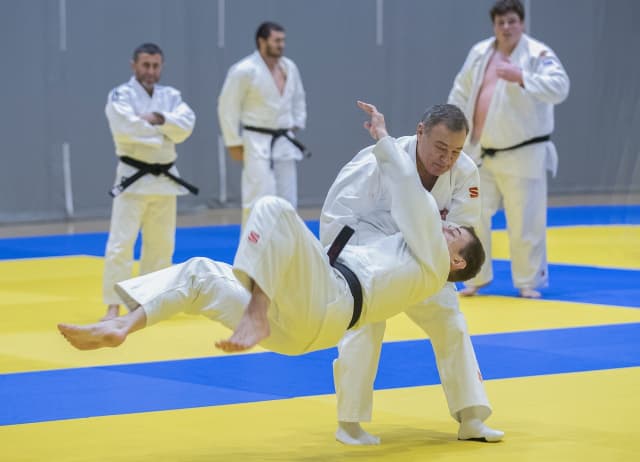 "The more upscale the athlete, the more worthwhile [partner]. He feels everything at his fingertips, as they say. Not only he feels, but he also understands what is happening. And where he needs it, he will help, and support, and then - with it's safe for him."
Beslan MUDRANOV said: "For his age, President PUTIN is very good, and among all the Presidents of all countries on the tatami, he definitely will not have an equal."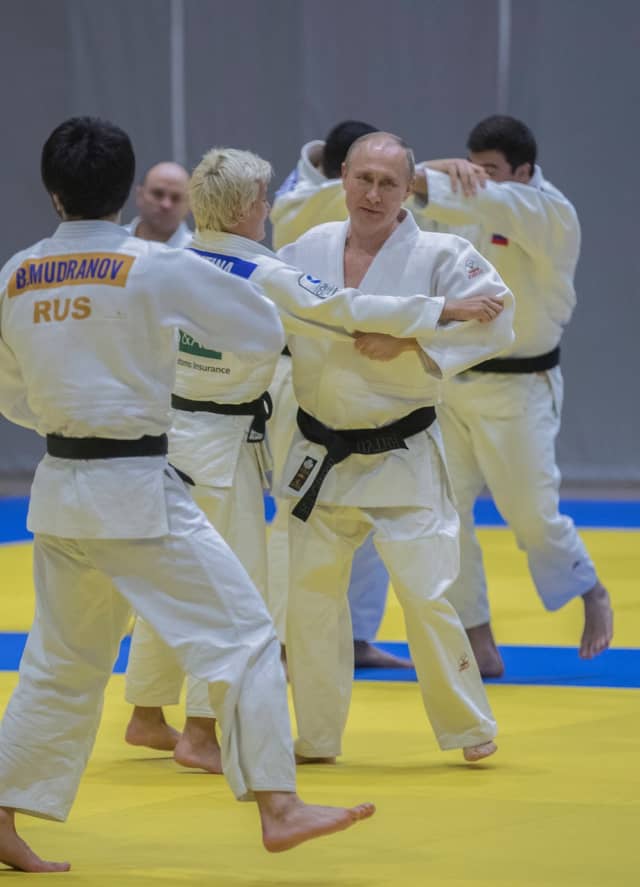 Watch the Russian team in action at #JudoDüsseldorf2019 from 22-24 February here on the IJF website.