The winners of the IJF Throw to Tokyo competition have been savouring their #JudoWorlds experience so far.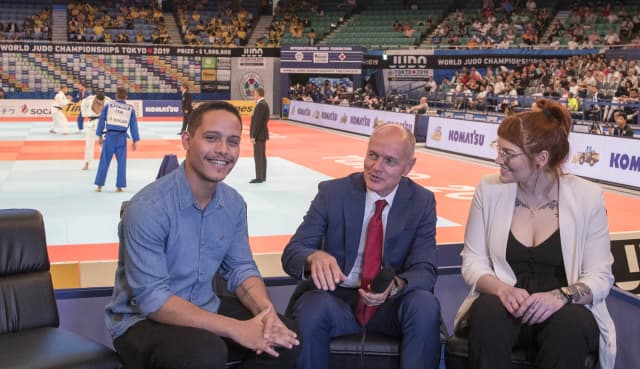 Sao Paulo native Felipe Andrade won the 'Beauty' category with his friend Juarez Prestes and is here with his partner Julia.
Felipe won flights, accomodation and an all-access pass for two people and is thrilled to be in the sport's homeland and in attendance at the IJF's top event.
On Tuesday morning they went behind the scenes and met the IJF staff and stopped by the IJF studio to talk about their experience.
Click here to watch his video
"It's really great to be there, I've done judo since I was six and this is an amazing moment in my judo life," said Felipe whose winning video received 35, 415 views and 3923 votes.
"My favourite judoka is ONO Shohei (JPN) and I'm really excited to watch him today but I'm ecstatic to be here and to see all of these amazing athletes.
"The Japanese style is similar to the Brazilian style and so we have a good connection.
"I hope our Olympic champion Rafaela Silva will do well today for Brazil, I'm confident about her chances."