Obtaining accurate accounts and feedback at the end of a 3-day, international judo event, with complicated protocols, is always a fun job, as on the World Judo Tour we are awash with experts and champions who love the sport and who love to talk about it.
As the tournament came to a close we caught up with double Olympic medallist, world champion, 9th dan, IJF commentator and referee Supervisor, Mr Neil Adams.
"Right through the 3 days there have been a lot of champions and number one seeds struggling and going out. Co-ordination and scoring has been a challenge for them, hence the noticeable high percentage of golden score matches; that has been the result. Breathing heavily due to the shock to the system shows the lack of conditioning. As we have moved through the day today, judoka have regained some of that co-ordination and feeling and are surviving. They're coming through and winning.
We have had good final blocks, due to better technique, which, in part, comes from being well conditioned. The fittest ones are definitely feeling that advantage. Mat time is missing, for most of us! Anything from 60 randori a week for competitive players at this high level is what is needed and these guys are probably only getting a quarter of that right now. I know that's what they're missing, so I feel for them, under the circumstances.
One thought about the rules: should we follow rules strictly or give them a chance to throw? But if they can't throw, due to tiredness or a lack of co-ordination then we have to apply the rules consistently and strictly. It's a catch 22 but it will drive the season forward. We have seen a player taking time with the jacket and because there was no penalty given, it continued. There can be no benefit of the doubt at this level.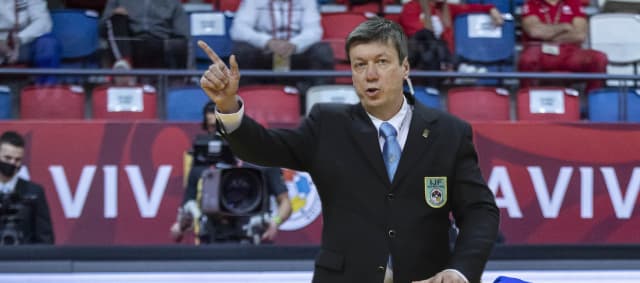 I've enjoyed some moments very much today. Nikoloz Sherazadishvili's semi-final was left against right with the Azerbaijani wanting him to attack the front leg but Sherazadishvili controlled that well for the win. The finalists at -90kg gave us a good show too.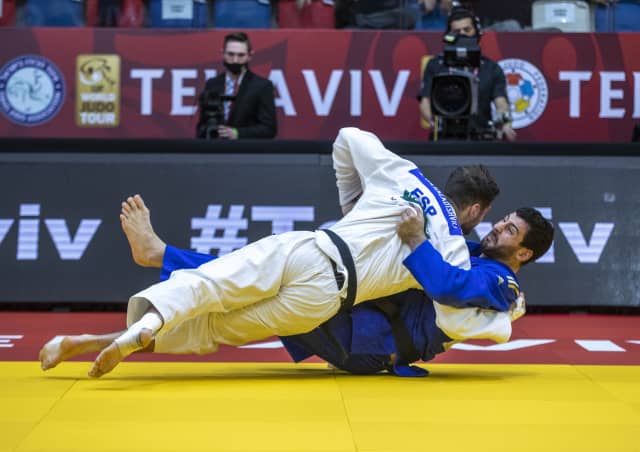 For the French rivalry, Posvite has fought well today, edging ahead of Tcheumeo and Wagner (GER) has been good to watch.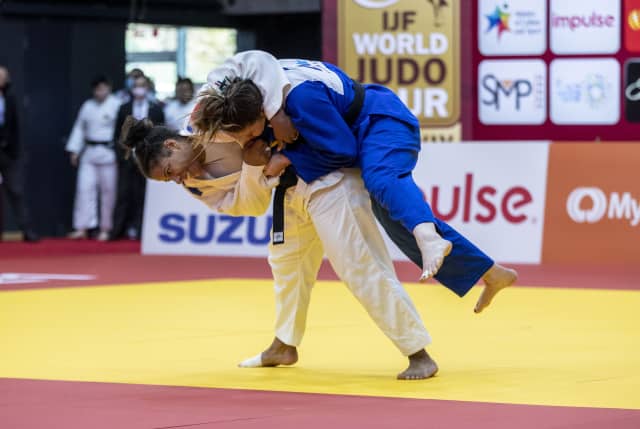 Meyer (NED) has looked great today at +100kg. You can see his conditioning and he's always going forward, just like Boukli (FRA) did at -48kg on day one.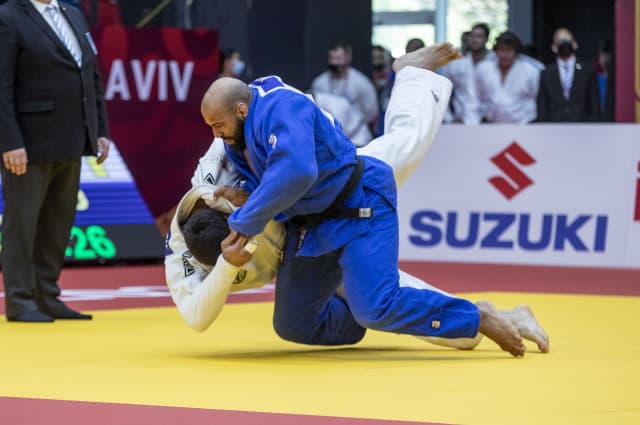 It's been an unfortunate year for so many judoka and the Olympics will provide some unusual results, with lots of scripts not being followed. It will highlight the various consistencies of preparation."
Tel Aviv has been a masterpiece of organisation and has delivered an exciting, non-uniform judo experience. We can look back and thank Israel for their hard work and energy, as we move forward to Tashkent.