The familiar, stern face of Slovenian coach Marjan Fabjan can be seen at most major Judo events around the world. We all recognise his team, their colours, his manner and of course his exemplary record of producing modern-day Olympic medalists, including his two Olympic Champions: Urska Zolnir and Tina Trstenjak. As a coach he is respected and feared in equal measure, but what about the child and later the man? Known by his surname and by those closer, Fabi, for short, Slovenian Judo's Sport Director, has a fascinating road behind him which only goes to feed the interest in what he can accomplish next. Fabjan took the time to speak with me at his office, built into a hillside under his home in Celje, and was grippingly open about where he came from.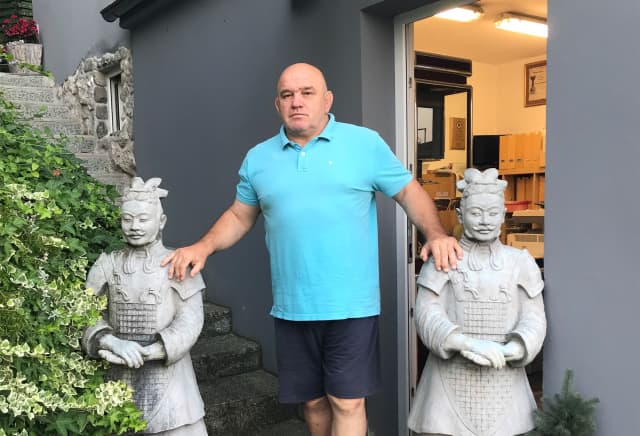 1
Fabjan was born 61 years ago in an 8x6m house on the land on which his home and dojo now stand. In 1992, he and some friends built the first dojo on that site, an 8x9m mat area. Fabjan is impressively creative about how to expand the site, ensuring it is always functional and progressive. Each and every time I visit, there is something new to see, from additional gym facilities to camping space for visitors to extra sites for outdoor training.
2
Fabjan's father, a very hard man with strict views on parenting and lifestyle, wanted him to be a cyclist and as a child Fabjan was bought a beautiful new bicycle, on which he was expected to ride for miles and miles each day. However, young Fabi had different ideas, cycling to the local park to play football with his friends instead. The bike didn't last too long, eventually destroyed 'by accident' on purpose!
3
Fabjan's heart was filled to bursting with his first Olympic medal, his favourite moment in Judo; a bronze for Urska Zolnir in Athens in 2004. This was Slovenia's first ever Judo medal at the Summer Games and it sparked a confidence in Fabjan's training programmes that inspired his club and most importantly himself!
4
Fabjan's favourite meal is Spaghetti with seafood, accompanied by a sweet, red wine. However, he insists it can only really be enjoyed properly when relaxed and stress-free. So, as a travelling judo coach at the highest level, those times are rare, making the meal even more special.
5
At the age of 16 Fabjan left school to become a goldsmith, a career he stayed with until the age of 21. At that time, in 1982, he left his beloved home, in the then Yugoslavia, Austria-bound. He didn't return until 1992, after Slovenia gained independence.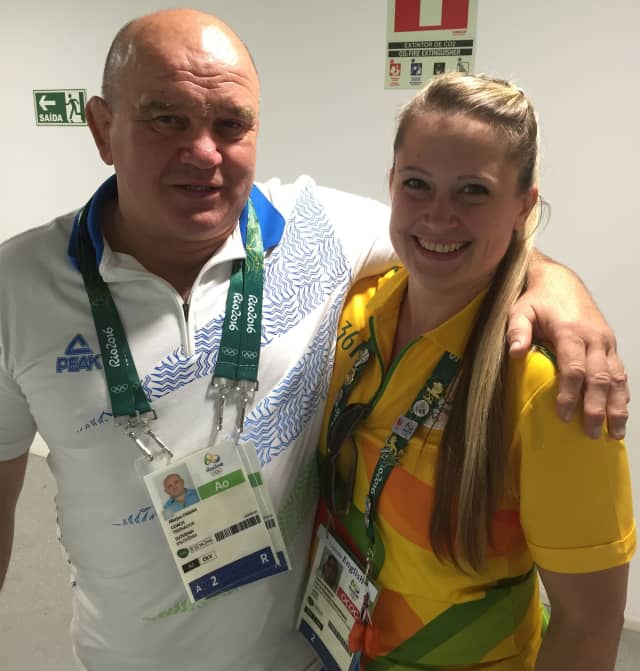 6
Fabjan was an only child, his father a shoe-maker and mother from a farming family. His father was a hard task-master but also a great educator to his son. When Fabjan was 11 his father fell from a roof and later died from the injuries sustained, leaving a rather naughty Fabi to be brought up BY his mother. It was at this time that a local police constable, Dušan Tanko, took Fabjan under his wing and began teaching him judo in a local school hall. This was the beginning of changing Fabjan's life, behaviour and potential. In a beautiful circular twist to the story, Dušan is still around at the dojo, visiting often with his granddaughter, who is taught by Fabjan's wife, Simona.
7
Fabjan holds upward of 20 national titles across 3 different countries: Yugoslavia, Slovenia and Austria. At the age of 35 he won the Slovenian -78kg title, but very soon after suffered two heart attacks. A prompt re-assessment of workload, training load and diet yielded a more efficient Fabjan and 6 months later he won the Slovenian Open weigh title, one of his proudest, personal achievements.
8
While living and training in Austria, Fabjan took up coaching for the first time, assisting with some classes for young children. He lasted 3 weeks and went back to his own training exclusively, citing language barriers and a difference of expectations regarding discipline, as his reasons.
9
In 1978 Fabjan fought the Junior European Championships in Hungary and won a bronze medal. In the 2 months leading up to the tournament his school-based dojo was closed and so he prepared himself. He undertook a programme of running and strength work and commandeered 2 friends to help him with his judo training. When he arrived in Miskolc, Hungary he was a great shape but had no idea about the regulations of the event, including the field of play. The outer square of red mats indicating the danger area were a complete surprise and Fabjan had to wing it in terms of getting through contests without breaking the rules.
10
For each Olympic cycle yielding a medal (or two) Fabjan has again been creative, bringing incredible souvenirs back to Celje as part of the celebration of success.
2004, Athens: a sports museum on the Celje dojo site, to represent history being made with Urska's medal
2008, Beijing: two large Terracotta Army statues, to represent the strength and consistency shown with Polavder's bronze medal
2012, London: a 1963 London Routemaster bus (do you remember which weight group Urska won the gold in?), decorated with pictures and memorabilia from the London Games.
2016, Rio de Janeiro: a large Summer dojo built only metres from the original club and house site, to represent the warmer climate of Rio and the reach forward into further training opportunities. Tina's gold and Ana Velensek's bronze complete the Olympic medal tally so far, from this one club in the beautiful Slovenian countryside... but we have a feeling there may yet be more to come!
Having been the coach of two Olympic champions and with a globally respected training system very much embedded in the day-to-day life of Celje's judo community, Fabjan is very comfortable with his place in the world. He focusses on maintaining a creative and disciplined approach to judo, while also being committed to supporting his young son, paving the way for him to have a happy and fulfilling life. And his number 1 goal? To stay healthy! He says, 'winning is a little moment' and he smiles a wise smile.Fabi spoke of having no desire to ever retire, knowing that those around him, from family to younger coaches, to students, all expect him to continue to lead his system. With friends locally and all over the world being a part of a strong judo network, he is happy doing what he does. In his words, 'it's my life. Family is judo and judo is family!'Marjan Fabjan will be in the public eye again very soon, at the most eagerly awaited event of the year. He and his team will certainly be among those to follow at the World Championships next week at the Nippon Budokan in Tokyo. They are ready!