Just one of the many reasons we stay in judo for our whole lives is the depth of emotion that we feel at every stage of a career. From youngsters feeling the first occasions of victory, to the retirees absorbing that their elite career is at an end, with all the friendships, losses and resilience in between, it is an inexhaustible conversation.
The Tel Aviv Grand Slam is almost with us and with it, accompanied closely, is an intensity of emotion that is guaranteed. In Israel there is never a barrier to emotion. It comes naturally here, it's almost expected. We are welcomed so warmly, treated like childhood cousins from the moment we arrive. There is respect and pride and also the freedom to feel what we feel.
In judo we are taught to touch one another, to beat each other mentally and physically but always to rise again and to assist each other at every failing. We fall and we climb and we learn together and that collaboration and permission to explore the full range of emotional experiences as individuals, pairs and collectives is what makes judo such an incredibly special community.
We can watch the athletes as they manage their emotional exploration. They compete with their technical differences and their application of tactics, of course, but they are also dealing with the most scrutinised, public process of emotional management. Every warm-up and every contest comes with challenge. We can accept nervousness, desire, winning attitudes but it is all so much more complex than that. There is a core of emotions that we can apply to most judo personnel, those feelings already mentioned but there are so many more, some on the periphery; all are important.
In Tel Aviv we have judoka working through final preparations, with their weight, with their strategies, with their goals. What should also be recognised is that each of them is going through a series of key psychological moments, surviving often crushing doubt and inching their way towards readiness. It is not easy. It is as individual as any other aspect of training at the elite level. It cannot be seen. It is difficult to coach. It is a constant task to pit emotion against planning and on the World Judo Tour it is imperative that it is done well.
At -66kg the 18 year old Ukrainian forcing his way into view, Honcharko, is a relative newcomer and he fights with all the energy he can. When he wins there is a split second of surprise before he allows the confirmation of his self-belief to take over. It is a pleasure to see him developing and finding his feet. The pool is large and explosive but he is wading through it admirably and he will be worth more than a glance in Israel.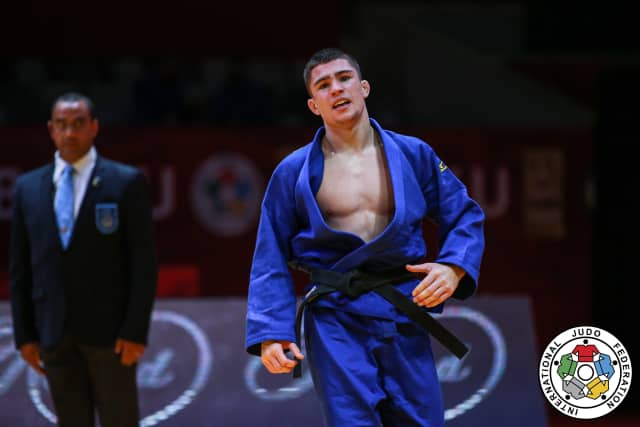 At -73kg is a fighter who is Honcharko's polar opposite. Orujov (AZE) has seen it all and has stood on every podium. He is the consummate professional, keeping his doubts and his struggles neatly in check, always, but when he wins we see a face transform and he allows us a glimpse of pure satisfaction. What is close to unique about Orujov though, is his generosity. He wants to share those quiet, celebratory moments but will also be first at the scene when someone is down. His adherence to the principles of jita kyoei is remarkable and should be held aloft for the youngsters to see. Orujov is an ambassador for our values and it is clearly visible on the tatami. He is an emotional giant, not because it is always on display but because it is expertly controlled and is at the service of everyone around him. What an example for the generations to come!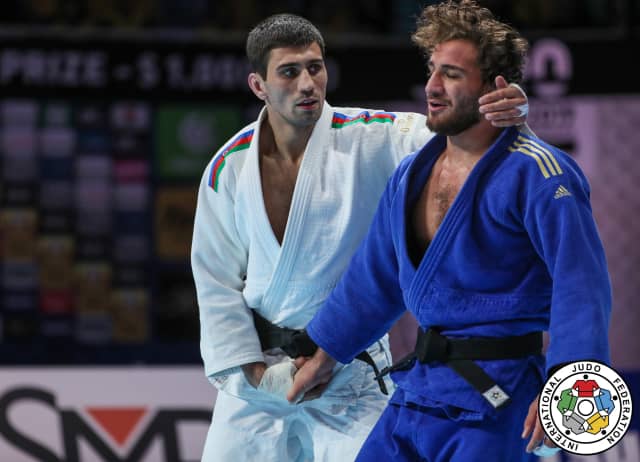 These two are not the launch and the terminus of an emotional continuum though; no, that would be too easy. How about Roy Meyer (NED) and the fun that we are included in every time he steps up to fight. This is a man who loves judo and loves the opportunities to play and to dance and to rejoice in all of judo's best bits. Meyer invites us all to the party even when it puts him at great emotional risk. To enjoy this platform as much as he does means being brave enough to allow his worst moments to also be shared; it cannot be just one way. Meyer fights with courage and it is his attitude to emotions that make that so visible.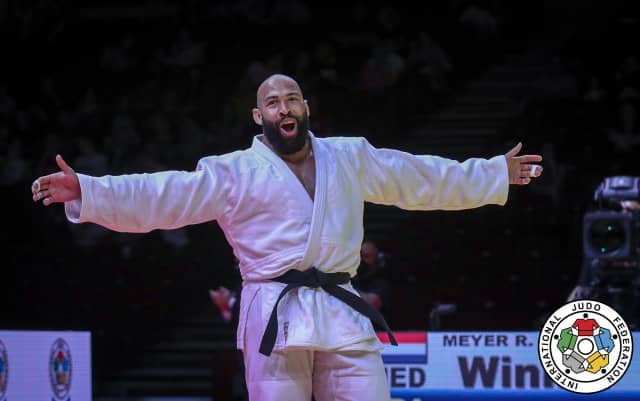 Finally, we have already acknowledged that we are in the Israeli house this weekend. Who better to highlight in this discussion than the young and passionate Inbar Lanir? She is so honest on the mat that we are led to cheer for her in our hearts. We see her nerves but she always, always combats them with pride and passion and the glowing desire to not let her team and her coach down. She fights with her chest open, showing us the growth of her judo, giving us front row seats to her development. She's not finished, she's nowhere near complete and she knows it and at every outing we see her open her emotional notebook to take important stock of her new position and the lessons of the day.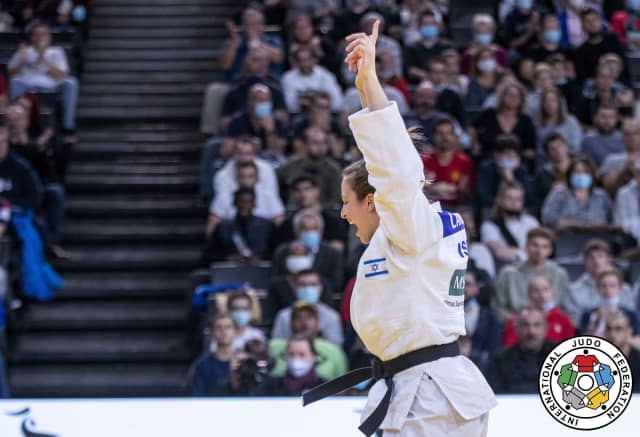 At home, in Tel Aviv, Lanir will be dangerous because she will not just bring all the tools in her judo arsenal but she will bring the fire of her heart to the battle. If she has control of it, it will be something beautiful.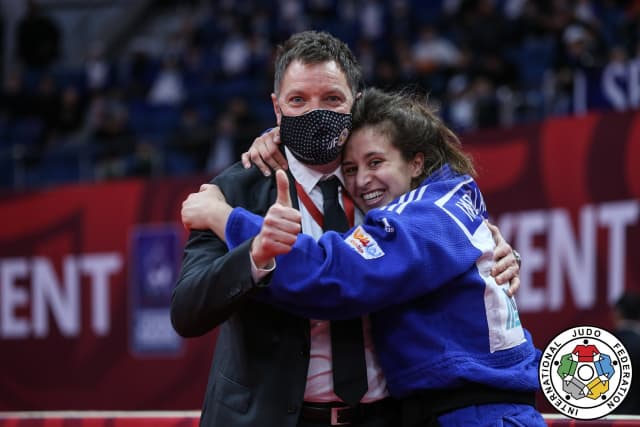 Just days to go; we can barely wait! Israel is ready to host and also to fight, to serve and to be victorious. No matter what the podium says, we have a keynote speech on the subject of sport and emotion ahead of us. Be ready, it is coming and it will not hold back!