Bringing values of judo to new generations through gaming.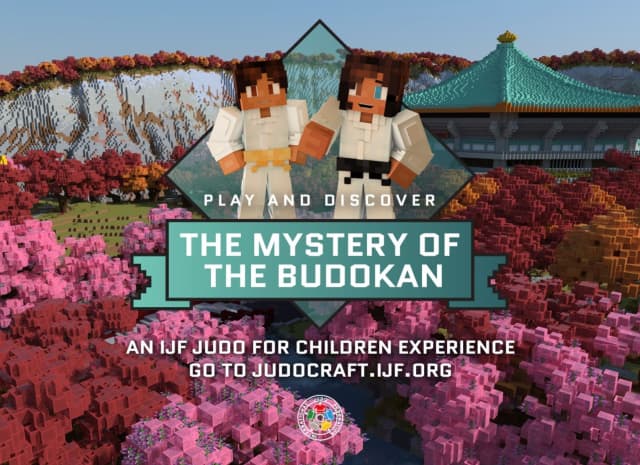 • Bringing together the worlds of gaming & sport  • Celebrating the return of the Summer Olympics to Tokyo, Japan, for the first time in 57 years • Famous judo heroes and Minecraft influencers coming together to reach as many children as possible and introduce them to judo and its educational values  • First sport federation to open its doors in Minecraft
Today, the International Judo Federation launches its own online Minecraft experience called 'The Mystery of The Budokan,' allowing children from all over the world to gather in a custom-made server for free; an unprecedented move for sports federations globally. With the Summer Olympics just around the corner, the International Judo Federation shows the depths of its innovative capability, to engage with new judo generations.
Educational Journey The Mystery of the Budokan is a collect-and-solve educational experience, introducing children to the world of judo and its values. It is a world built in Minecraft around the magical stadium, which was the place for judo to become an Olympic sport in 1964.
The Minecraft judo map (judocraft.ijf.org), which will be released today, 22nd July, is accessible without charge for Minecraft players and is the first of two maps available. The second map will be substantially larger and will be available on Minecraft Education and the Minecraft Marketplace at the end of August. Both worlds are built around the core values of judo and provide opportunities for children to challenge themselves, collaborate with others and learn about respect and friendship. 
Innovating to reach new judo generations With around 140 million players worldwide, Minecraft offers many opportunities, via sport and gaming, for values to be taught with a view to helping them become stronger mentally and physically.  
The interest of these younger judoka is shifting to new, digital worlds, which poses a challenge for sports federations, with regard to connecting with these audiences. The IJF has grasped this as an opportunity to create something special, to introduce children to our sport in an unexpected way, establishing itself as a pioneer, a frontrunner.
Vlad Marinescu, Director General of the International Judo Federation said, "Judo is an educational sport. With our programmes and campaigns, we want to build a better world. Minecraft is an amazing world to leverage our values and help children in their development. We always challenge ourselves to be better than we were yesterday." 
Ruben Houkes, IJF Judo for Children Chair, explained, "The IJF Judo for Children Commission is active with programmes in over 50 countries. We are always looking for new ways to attract and involve children with the values of judo. Introducing judo in Minecraft proves that judo dares to look for new ways, confirming judo as the most educational sport."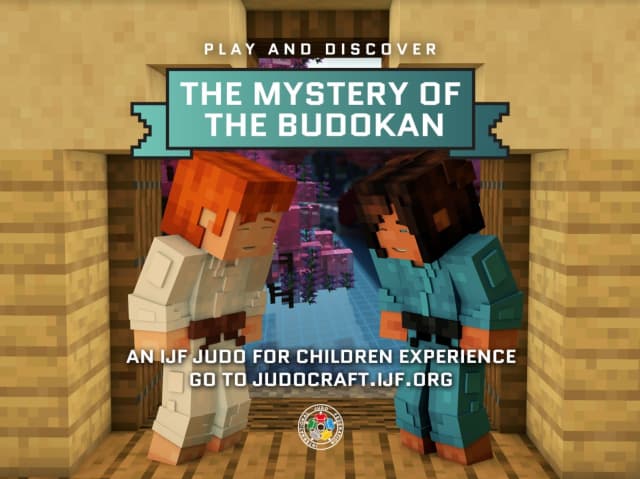 Minecraft Producer  The International Judo Federation asked the most famous Minecraft producer, Adam Clarke and his team, to build the world in which The Mystery of the Budokan is set. With over 10 years of experience, Adam is one of the leading Minecraft creators in the world. 
Adam Clarke, The Common People and Minecraft map producer said, "I am very excited to be part of this project, combining sports, education and Minecraft. Bringing the game of Minecraft together with the core values of judo offers a powerful, mindful tool for young people."