True. Judo as a competitive sport at the highest level is all about winning medals, grabs and throws, sweat and hard work … In short, the quest of each athlete to reach the highest podium and shine at the end of the competition day with a radiant smile and the blinding glow of that gold medal. Especially at the Worlds. Because the IJF Worlds are that annual moment supreme where the stakes are very high!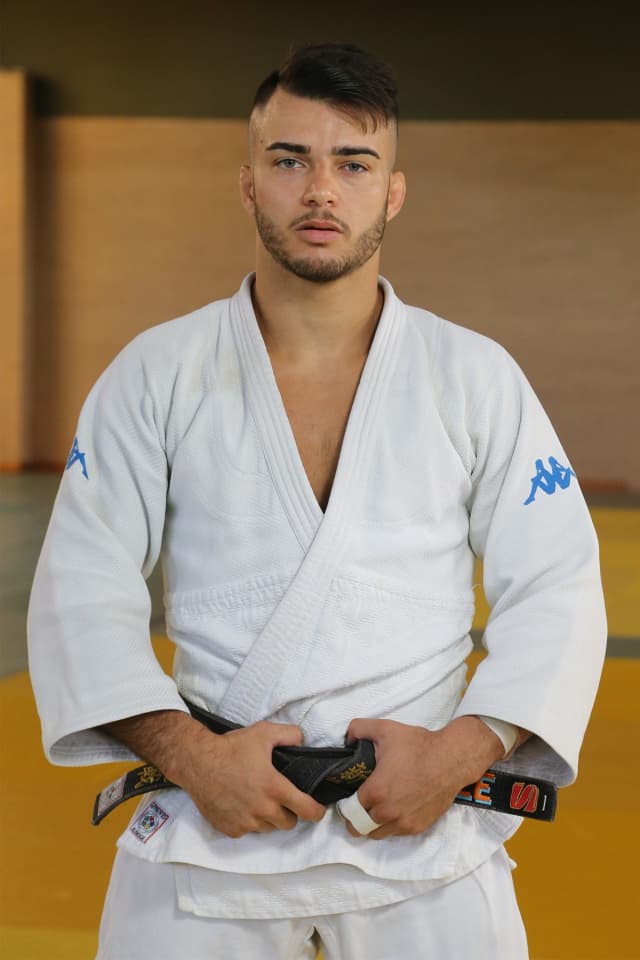 True also, every judo fan knows all the accomplishments of his/her idol on the tatami. How many times he or she medaled on the World Judo Tour, the ranking, the number of head-to-head fights, the victories, the losses …
Hence, … the lighter side of judo. At the Worlds in Tokyo, IJF Media wants to scratch away a bit of judo layer and find out what our judokas like, away from the tatami, so we can share this inside intel with all judo fans.
In the Nippon Budokan, we ran into 2016 Olympic Champion Fabio Basile leaving the IJF Photo Studio. A perfect moment to gauge his preferences regarding music, food etc.
Fabio is definitely a movie buff. "I'm really fond of the Marvel character films, you know, the superheroes, like Spiderman, Iron Man …," he says. His favorite actor is Hollywood star Sylvester Stallone but also Salvatore Esposito from the Italian crime series 'Gomora'.
Regarding his choice of music, he prefers what he calls a 'stronger' kind of music. "I like '30 Seconds to Mars'," he says, which is an American rock band that qualifies under progressive metal and space rock with influences of electronica, featuring Jaret Leto as the lead singer. However, he also likes classic Napolitano music.
Always a difficult topic for judokas: food. "I never have a problem with my weight," he says. "I like all kinds of food, but in particular sushi and of course the spaghetti made by my grandmother. She puts in some secret ingredients," he smiles. "The taste of her pasta is unmatched." Fabio also savors a good cold beer.
When asked for his favorite color, he straightforwardly says "Azure blue." An obvious choice as it is the color of Italy's sports teams, which are nicknamed 'Azzuri'.
His favorite city to live in? "In the future I would like to move to New York City."
Does the Italian Olympic Champion have any pets? Yes, he does … plenty as a matter of fact. "I have three cats," he confirms. Any names? "I forgot. I just call them cat. Come here cat…," he laughs. "I also have two dogs, two turtles, a guinea pig … And a tiger … but don't tell anybody about it," he quips.
Fabio doesn't see himself as a role model. "I don't consider myself a role model for youngsters to start judo, but the people in Italy do," he says modestly. "But it makes me happy that I can trigger kids to take up sports. It's important for a healthy lifestyle."
When asked what his ideal bout and victory would be, he doesn't have to hesitate. "A win against Ono."