Many people around the world are forced to leave their homes due to conflict, persecution and or violence. The UNHCR estimates that there are 32.5 million refugees worldwide, including children, young adults and mothers who are often separated from their families. In addition, there are 4.9 million people seeking asylum and 103 million forcibly displaced persons.
The International Judo Federation is aware of the challenges faced by refugees and supports many initiatives, such as the Judo for Peace programme and partnerships with the UNHCR. Judo can provide a sense of belonging, community and purpose for refugees, improving their physical and mental health. At a local level, many clubs and coaches also promote the benefits of judo, encouraging peace and understanding between different cultures and communities.
IJF support has also led to the inclusion of an International Refugee Team (IRT) at the Tokyo Olympic Games, where they participated in both the individual competition and also the mixed team event. This exposure is a cornerstone of hope within the sporting context, evidencing the potential for excellence and achievement in judo, for anyone from any background. This coming week the IRT will be in action again as they participate in the World Judo Championships - Doha 2023.
In the UK this week, the Loretta Doyle Judo Foundation has been playing its part, working with the next generation of refugee judoka, from Syria, with another group arriving from Ukraine in the coming weeks. Free judo lessons have begun for the 20 Syrian refugee children and young adults: a 13-week programme designed to enrich the lives of disadvantaged families housed in Scotland. Another programme is planned to commence in July to help disadvantaged individuals and communities in deprived areas of South London, in co-operation with the London South Bank University.
Loretta is well known to many of us. A former world and European champion who now provides us with commentary on the international livestream for IJF World Judo Tour events. She formed her new charity in December 2019 to enrich the lives of disadvantaged individuals and communities by providing them with the opportunity to participate in the sport of judo at no cost, financed by charitable donations, fund-raising, grants and UK government Gift Aid, where appropriate.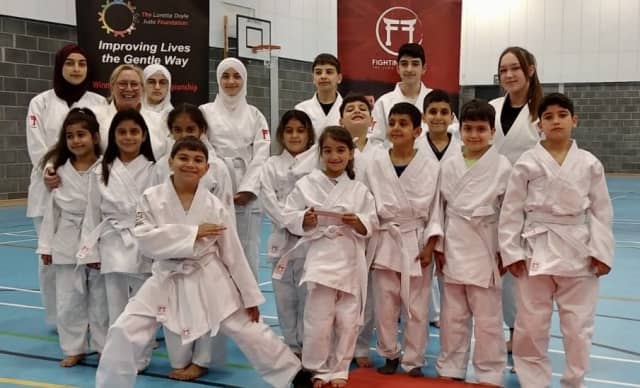 In Loretta's own words, "I've had a good life through judo. I now want this foundation to give to others what judo has given to me. People should never be judged for their challenging personal circumstances. Judo can play a part in superb solutions for issues such as substance abuse, gambling or where there is potential to be drawn into criminality. We raise money to be able to introduce people to judo so that their lives can be enriched by taking part in our sport free of charge."
The Loretta Doyle Foundation delivers free judo exclusively through clubs and coaches of the British Judo Association, meeting some of the needs of refugees, offering the safety and security that comes with being part of the judo community. This model recognises that many clubs and coaches already do what they can for local disadvantaged people but with limited resources to upscale, despite the desire to do so. The foundation adds value and provides finance that is otherwise not available.
Many of the Syrian and Ukrainian refugees now living in Scotland have experienced trauma and violence and may suffer from anxiety and other mental health issues. They may also be at further risk, particularly if they are living in unstable or insecure environments. Judo provides refugees with access to physical activity, which can improve their physical and mental health and provides that crucial sense of purpose and achievement. It also offers essential social connections. A life in judo, with its values can also help refugees build the skills and resilience they need to navigate the challenges they face. By promoting values such as respect, discipline and mutual support, the Loretta Doyle Foundation can help refugees rebuild and create a better future for themselves and their communities.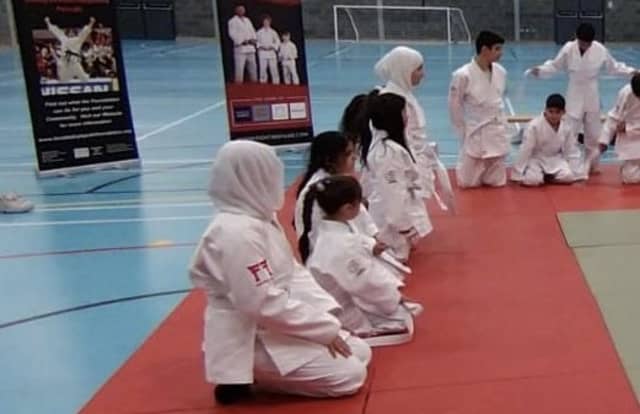 The foundation is funded largely by donations. If you would like to help support our refugee population, please contact Loretta by e-mail: [email protected].