It was a meeting in Paris between a Canadian and a Spaniard, to offer and receive confidential information that could not be disclosed until today. The Canadian spoke and the Spanish scribed everything until he obtained the necessary permission to publicise the interview; an authorisation now given by the Canadian himself, because that was what it was about, to tell the story of his life, because he is leaving, although not completely. His name is Antoine Valois-Fortier. He is not a spy but a judoka, but he had secrets to tell: his.
To begin with, Antoine was two minutes early for the appointment. Through his life he has never behaved like a star. He is a simple, educated man who smiles easily. For a moment we could find a physical resemblance to Ryan Reynolds. We decided to commence with a direct approach to see how he reacted, but he didn't flinch; it takes a lot more to catch him off guard. When did you decide to retire? 
"After the Tokyo Olympics. I took some time to reflect, but above all I looked at myself in the mirror with total honesty and the answer was not long in coming: my best years and my chances of victory were over. I had to turn the page and dedicate myself to something else." 
It cannot be said that Antoine avoided the subject or made excuses. That honesty that he searched for in his soul served him to speak of himself without shame. So we rode the time machine to find out about his career from his point of view. 
"I have always liked to train, especially at the highest level. If I could do it for 100 years I would sign now but judo is difficult." 
Before turning 20, Antoine already knew that this would be his path. "I have been very fortunate because I have turned my passion into work. Judo is made for me."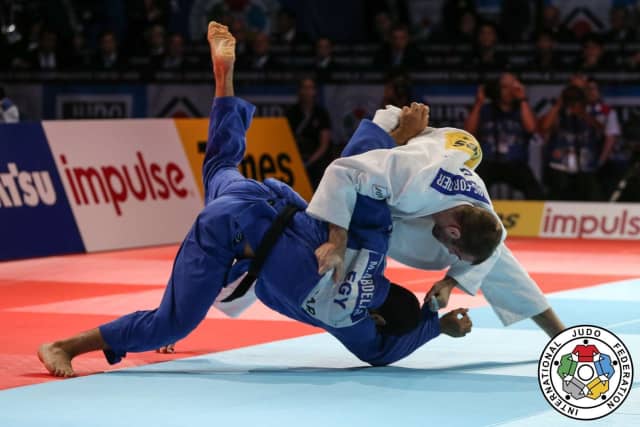 As he is far from being a fool, he completed studies in kinesitherapy and sports management, to have a global vision of his sport, both theoretically and physically. When he talks about judo he can do it from different perspectives and that always helps. Those who were good on the tatami did not always have the same success in the offices. Antoine, who has decided to dedicate himself to judo in another way, does not want that to happen to him. However, we are going too fast. First we must talk about his medals. 
Between continental tournaments, world judo tour and major events, Antoine won almost 40 medals of all colours. For years he was one of the references in the most uncertain category, probably the most interesting of all, -81kg, due to the high density of candidates for the titles. Of those medals, there are four that are especially valued: an Olympic bronze, another two world championship bronze medals and a world silver. It is a very respectable collection that reflects longevity, that is, professionalism. Antoine is talented, but the natural is not fruitful without a dose of work. In that sense, that of sweating, Antoine is a champion. 
"There are thousands of hours of training. It has never been a problem because I have always loved it."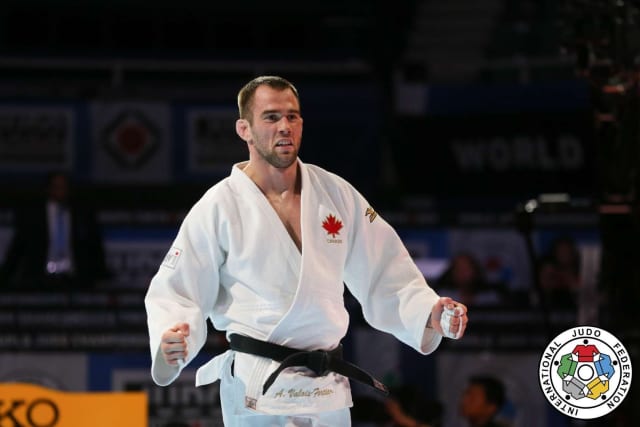 We arrived in 2012. The London Games were Antoine's debut. The high society, the one that distributes the glory, the medals and where the history of the sport is written, Antoine remembers like it was yesterday. 
"I think the bronze was due, above all, to the fact that I took the appointment as an opportunity to do something great, by showing what I was capable of producing. That medal also gave me the confidence to improve and continue competing at the best level." 
More was expected, perhaps, a world gold, even an Olympic one, which never came. "The truth is that I don't know what was missing. I always had the impression of having done everything right to win, from the preparation to the fights in the most important tournaments. It's something I never understood." 
His worst disappointment came at the Rio Games four years later. This he can explain. "I put too much pressure on myself. In London I was even a bit naive, Not quite understanding what was happening to me and that's why I won a bronze. I went to Rio in a different way and obviously it wasn't the right way. You have to prepare seriously, but then you have to take the Games or the world championships as if they were just another tournament. This is how you win." 
Silver at the 2019 World Championships was just as important to Antoine as the Olympic bronze, but for other reasons. "I had a very serious injury and was on the verge of not participating. In the end I got it and fought for the gold in the final. It was as if I had won because of all the difficulties I had to face."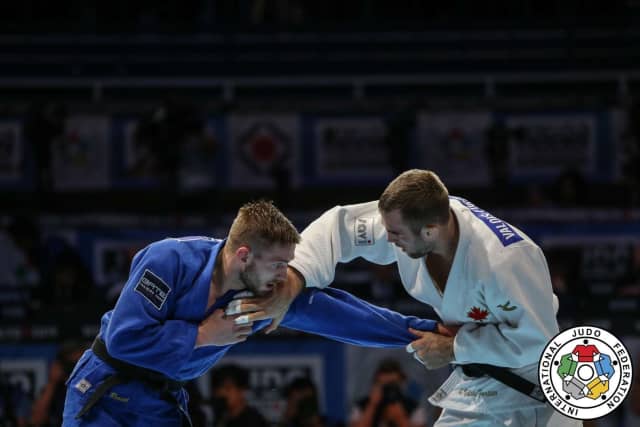 There is a subject that Antoine never passed, although he is not obsessed with it either. For him, the most complex and complete adversary whom he could never defeat was Takanori Nagase. "For me, he is without a doubt the best I have fought against and the best in the category. I never found the key to defeat him." Nagase is the current Olympic champion and was a world champion. 
Of his idols or role models Antoine points to two: Nicolas Gill and Kosei Inoue. With Gill he has worked as a judoka and from now on, he will do so as a coach. 
"Nicolas is doing very well. He is a true leader who transmits his vision of things without imposing them. His day-to-day management is optimal and he sees things that others do not see." 
The data speaks for itself; since Nicolas Gill became the CEO, Canadian judo has obtained incontestable results, including two world titles. 
"This whole generation that has won medals has passed through Gill's hands. We have new, very good, young people with a high level. There is a real synergy."  
What Antoine says can be summed up in one word: professionalism. It is what Nicolas has done, what Antoine has soaked up and learned and what he will have to put into practice from now on. 
"I have already started training, especially in the dojo. The Paris Grand Slam was my first coaching experience. I went there mostly to learn. The emotion is the same but the sensations are different. It is not the same to fight as it is to remain in the coach's chair and see how others do it." 
One thing is clear, judo will always be his field of action. "I am aware of being privileged because I like what I do. Judo has been a school of life for me and that is what I try to teach because when you enjoy doing something the end result is always better."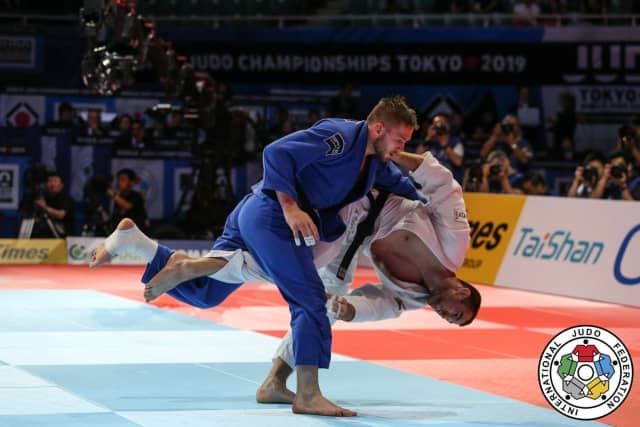 For the moment judo seems to have settled in the country of ice hockey and Canada can look forward to the future with relief and confidence. It is the result of correct management and a lot of enthusiasm, of collective work and shared passion. Antoine fits perfectly into the machinery of a federation that aspires to remain in the elite of a highly competitive sport. It is a major challenge that does not wrinkle and also causes vertigo. His legs don't shake and that's a good start. 
Thus ended the meeting between the Canadian and the Spaniard, with a smile and a handshake. Antoine did not reveal state secrets or betray anyone. He did something more valuable, talking about his life. We do not know if he would have been a good spy but we do know that he is a decent man who retires from competition to start a new life as a coach. And he is also punctual!