We already have the shortest contest of the World Judo Championships Hungary 2021, at least for now. Also, the longest. Life is a matter of time and pattern. It can be won and lost in many ways. The good thing about judo is that, in the short or marathon version, it is worth seeing.
On Monday, at –52kg, Diyora Keldiyorova (UZB) defeated Amber Ryheul (BEL) in a blitzkrieg. It was so fast that, when it finished, there were people who were still waiting for the beginning of it. Hajime and 12 seconds later Keldiyorova scored ippon, immobilising Ryheul's arm.
On Tuesday, at –57kg, Hedvig Karakas (HUN) and Ketelyn Nascimento (BRA) took the matter much further. After fifteen minutes, the regulation four and another eleven in golden score, there was still no winner. It must be said that both of them bet heavily on ne-waza and they spent twelve minutes on the ground, alternating attacks and defences, without any of them managing to prevail.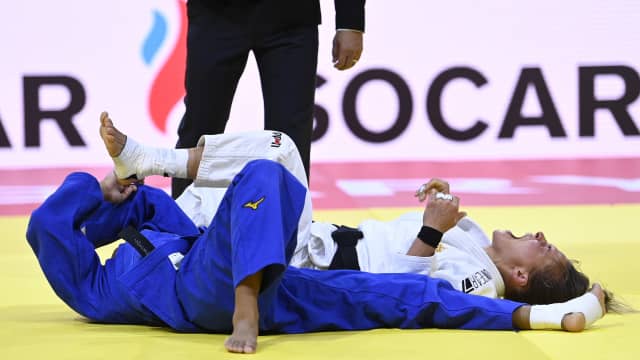 The spirit of judo requires never giving up and the rules demand a winner. In other words and because neither of them wanted to give up, it looked like it was reaching dinner time and it was only noon.
Then Karakas, a little faster in the midst of exhaustion, a little more alive and more agile, found that last breath she needed to, in her umpteenth job in ne-waza, end up consuming the longest contest.
In life you have to be patient, but also set the pace, when you can. Karakas decided that time was on her side and that she didn't want to end at dinner time.