The voice is calm, the eyes are expressive and this is the most important observation, because the rest of Dr. Chafik Elkettani's face is hidden behind a surgical mask. He looks to be in good shape, even if for several weeks he has been on the frontline of the Covid-19 pandemic. If anyone knows what to do, what are the good barriers to disease, it's him.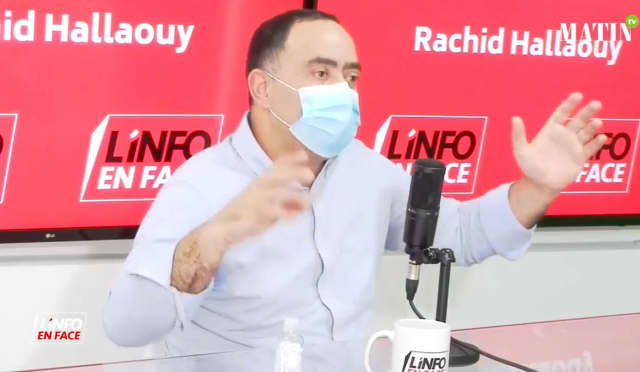 This is why he came to explain, in a very educational and understandable way, but also with great humility and modesty, for more than an hour on Moroccan radio: "Today, facing the scale of the pandemic, we base ourselves on our experience in the field. We listen to recommendations from medical services around the world. We exchange a lot between colleagues. No-one has the truth, we have no choice but to help each other."
Chafik Elkettani is a professor at the Faculty of Medicine and Pharmacy in Casablanca, specialising in reanimation and emergency medicine. He is also President of the Royal Moroccan Judo Federation and we were able, between shifts, to speak with him.
If his involvement in the sport is not the question of the moment, it certainly contributes, helping him to face the situation, "I use the values ​​of judo every day. For example, friendship is essential: when it is necessary to transmit instructions around the healthcare team between 7 and 8 am, for the distribution of care tasks, during dressing sessions and then when accessing the patients' cubicles as a team of three (1 intensive care doctor, 1 nurse, 1 caregiver)."
The doctor explains that there are three trios for 16 critical patients and each patient heavily affected by the virus requires 1 hour of treatment per six-hour period, "As in judo, the members of the team have different profiles, but each is essential to the others. Without friendship this work cannot be done properly. Without a partner, you cannot move forward on your own."
The situation is critical all over the world and it takes medical personnel like Chafik Elkettani to take care of so many patients at the same time, "At the beginning it was very difficult for everyone and for the paramedics in particular. You know, between choosing to be homebound or going to the hospital, we'd rather be at home with our families, but we are doctors and it is our duty to care for others. The numbers are scary. Mortality is high. Today it is a national duty of care. Whatever its demands, all the medical personnel are engaged. It is up to us to protect the sick, of course, but also to manage the staff as well as possible."
Chafik adds, "We are especially afraid when we come home, when we see the family, because we fear transmitting the virus to them, but when we arrive at the hospital, we must forget about fear. We have to do our duty, that's all. Here in Morocco, the majority of staff are housed in isolated hotels. This would not have been possible without the commitment of the tourism sector which is with us, like the authorities. What is most difficult is when you see your children and you cannot touch them, kiss them, take them in your arms. They are sponges, emotionally. If one evening you don't come home, then they start to be afraid. This is what we have to manage on a daily basis."
If the Professor speaks of friendship, we can clearly speak here of courage, mutual welfare and benefit, as well as maximum use of energy; values ​​which are anchored in the DNA of judo. There is no request for praising a sport or any activity whatsoever. On the contrary, it is a question of showing humility, in finding the necessary resources to give everything, at the right time, in the right place and for the best possible result.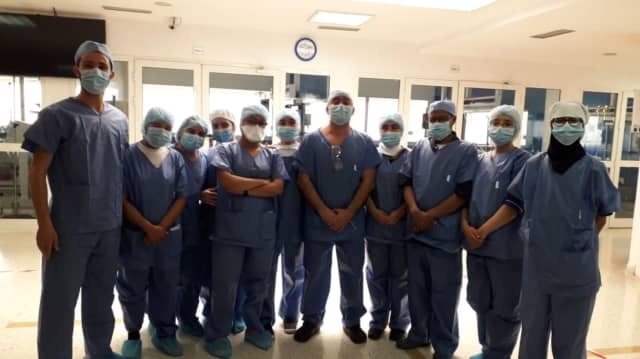 "Things are simple," says Chafik Elkettani, "We have to respect confinement and we have to practice social distancing measures and we have to change our mentality. The virus can strike everyone, regardless of race, origin, gender, social status. It strikes blindly. It is up to us to do what is necessary to stop the pandemic. Stay at home, wash your hands and wear a mask as much as possible."
On the wearing of the mask precisely, the situation is clear, "It is not you that you protect by wearing a mask, it is your entourage. So think of all these people you meet, all of the family members you see. Think of others, now more than ever."
Despite the unpredictability of the crisis and its development, Dr. Elkettani emanates a certain optimism, an optimism combined with realism however. He expects several really difficult weeks, but he and his teams are ready and they are doing everything to save as many patients as possible, "The healing process is long. It is too early to compare with the death rate. When we welcome new patients, they can die in one, two or three days, while recovery can only be pronounced after two weeks and several tests. We can't lie about the numbers and we don't. I can guarantee you that whatever the country, the capacities are limited, but what we have, we use at 100% or more."
As a specialist in intensive care and emergency medicine, he has seen many crises and in this uncertain situation, he remains calm and focused on the only task that matters: saving lives. "For the moment we are not overwhelmed and overworked. Structures are absorbing this, but we must remain vigilant. We have been training a lot of medical personnel for a month now, who did not have in-depth knowledge of critical care, but it has become a necessity and our teams are doing an extraordinary job. I must also underline the selflessness of all the people who work in the shadows at the hospital, like housekeepers, administrative staff and so on, without whom we could not win this battle."
It is impressive to note that in each of his words, Dr. Chafik Elkettani seems to underline the values ​​that make up the essence of judo, not as a sport, but as the bearer of a philosophy of life that makes it possible to climb mountains.
Chafik's words can be associated with each of the values ​​of the moral code of judo. What is certain is that, beyond the admiration he commands, the moral code in this crisis finds a strong practical dimension. Yes, politeness, courage, sincerity, honour, modesty, respect, self-control and friendship are not empty shells. It is not only a code on the wall that we display in the dojo, but a code that everyone, judoka or not, can embody to build a fairer society, in which we will have to live after this crisis. Thank you Dr. Chafik Elkettani for this brilliant demonstration.
Let's leave to him the concluding words, "Washing your hands, observing social distancing, wearing a mask, strengthening hygiene rules, has become crucial. Containment is very hard and going to the hospital and being confined there is not pleasant. You will be better confined at home. So please, for yourself and also for the people you love and for everyone, stay at home."