It seems like yesterday, the last time we spoke to Ilias Iliadis. When we see each other the game begins. We are used to it and we savour it beforehand. "My friend!!!" is the traditional Greek greeting, a thunderous bellow heard throughout the venue. Iliadis is like that: extroverted, excessive, the friendliest in the neighbourhood. It is the preamble to an open interview because Iliadis talks about everything. For once he gets serious, though because the matter demands it.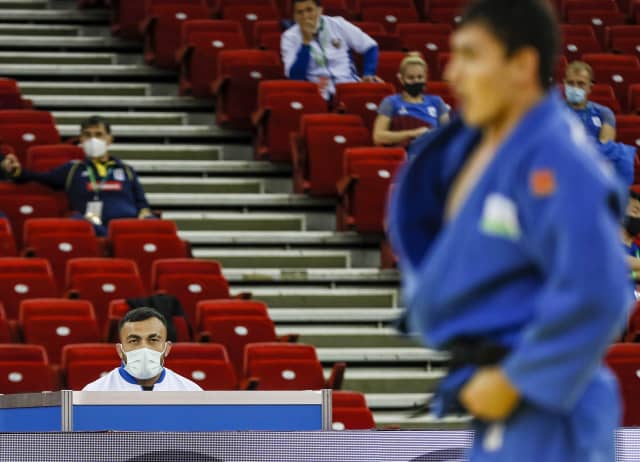 "Crazy times! This is madness, but I'm glad we see each other." Iliadis is the coach of Uzbekistan and has come to Budapest with all his artillery. The Grand Slam is a first test and he wants to see how his team responds and to consider the training plan in one way or another.
"They were ready, in splendid shape and motivated. They had done very well and we were going to get to the Olympics at exactly the right time." It is what hurts Iliadis the most because he knows what it means to be an Olympic champion, how difficult it is to complete a meticulous preparation and reach the goal in the lead. He designed the Uzbek strategy and applied it decisively. His boys got down to work because they believe in him. It shows that they respect and love him.
"I have to rebuild almost everything. That is why we are here." Precisely, we asked him about the now, starting with the mood of his team.
"There was fear and a little anxiety," he says. "It's normal, it has been too many months without competing, with low morale due to the cancellation of the Olympics, but they have reacted quickly because they have seen that others also experienced those sensations."
Iliadis is a grateful man and he knows that to compete at the highest level there must be serenity. "We have verified that everything has been well organised. The most important thing is that we feel safe and we owe that to the International Judo Federation and the local organisers."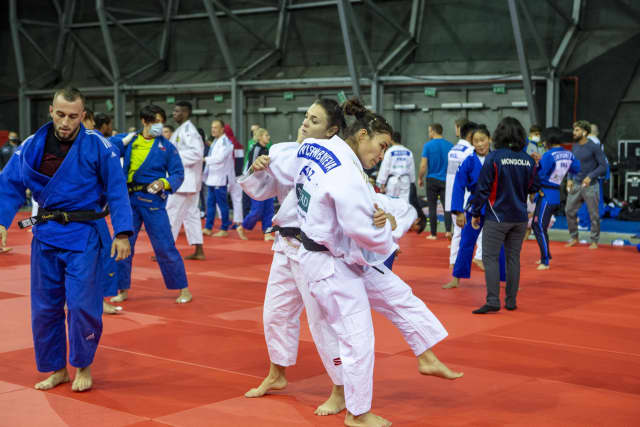 With this guaranteed security, Iliadis underlines the importance of the tournament. "First of all, we can see each other face to face. Okay, there are no hugs or effusion, but the satisfaction is enormous; we no longer have to communicate by video conference." That's what it's all about because for Iliadis judoka are, above all, a family.
"Judo is education and values. One of them is discipline. For judoka, it is not an effort to respect the rules, no matter how harsh they are. That is why we have done what they have asked us, to avoid contagion. Each one contributes their grain of sand."
The Iliadis effect is immediate. A little chat with him makes anyone's day. He loves his job, he loves tournaments, passing on his experience and learning new things. With him we rise up and he makes us think that the world would be a calmer place with more people like him.