The next reigning world champion to be invited to answer the questions of the interview express was Shishime Ai of Japan who won the title in Budapest in the -52kg weight category. You will find at the end of article all the interviews done so far.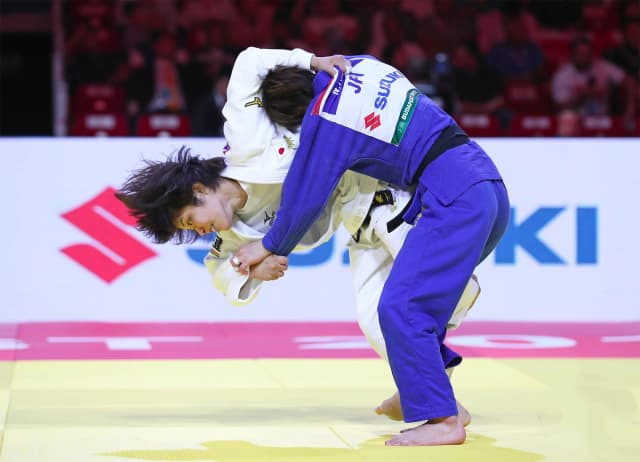 IJF: You are the current World Champion. What are the main challenges to become world champion again in 2018? Shishime Ai: To fight in a way that demonstrates my development as a Judoka in the last year.
IJF: Who will be your toughest competitor(s) and how do you prepare to face them? Shishime Ai: Each fight will be a challenge; therefore, everyone is my rival.
IJF: Japanese athletes are among the top favorites competitors in all weight divisions. How do you cope with that extra pressure making you the woman to defeat? Shishime Ai: I don't think about the pressure. I simply focus on preforming in a way that reflects my preparation of the event.
IJF: Which is your favourite value in Judo and why? Shishime Ai: To throw for Ippon. It's the Judo style I aim for.
IJF: What did you learn in judo? Shishime Ai: Manners. To be grateful to all the people who helped me to get where I am.