Abe Hifumi is a 20 year old judoka of Japan, who won his first senior world championship title in Budapest last year. In 2018, he will defend his first place at the Baku World Championships. Discover below his express interview as well as all the interviews that we made with the current world champions.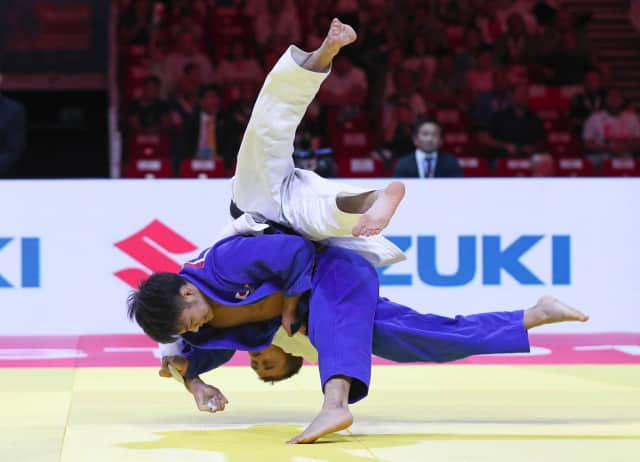 IJF: You are the current World Champion. What are the main challenges to become world champion again in 2018? Abe Hifumi: My challenge is to win all my contests by Ippon at the 2018 World Championships as I could not accomplish this in Budapest.
IJF: Who will be your toughest competitor(s) and how do you prepare to face him/her/them? Abe Hifumi: All countries and competitors have their specialty. If I were to name a few they would be my rivals from Russia, Georgia, Korea, Israel and Ukraine. I will prepare in a way that I will be able to win against all of them.
IJF: Japanese athletes are among the top favorites competitors in all weight divisions. How do you cope with that extra pressure making you the man/woman to defeat? Abe Hifumi: Pressure is always associated with Competition. I accept the pressure and try to use it to my advantage.
IJF: What do you prefer in Judo and why? Abe Hifumi: The moment of joy when winning by Ippon, because it displays the result of my daily training and effort.
IJF: What did you learn in judo? Abe Hifumi: Courtesy and Manners.
OTHER EXPRESS INTERVIEW: • Teddy Riner (FRA) • Takato Naohisa (JPN) • Mayra Aguiar (BRA) • Clarisse Agbegnenou (FRA) • Dorjsuren Sumiya (MGL) • Asahina Sarah (JPN) • Nemanja Majdov (SRB) • Marius Vizer (IJF President)