She is probably the person who enjoyed her time the most in Budapest. It is also likely that she will continue to do so for many years, but the first time will always taste unbeatable.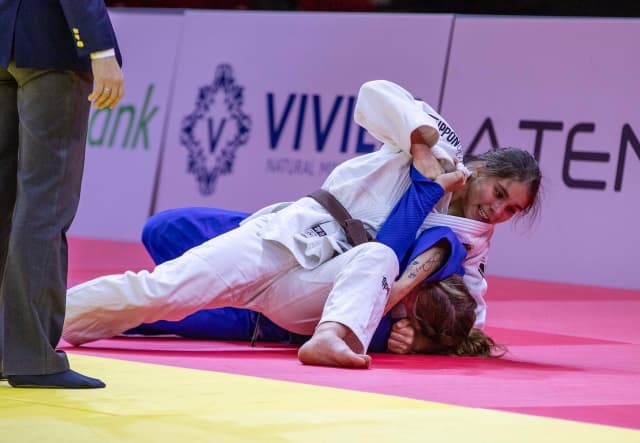 The young lady already has an enviable record, she knows what it is to win, but first, the business card. Her name is Szofi Ozbas, she is 19 years old and she is Hungarian. At this point in her life, she has already won the gold medal at the Youth Olympic Games, she is junior world champion and three-time junior European champion. It is what is called a promising preface.
Grand Slam Hungary was her first tournament on the World Judo Tour. It's like walking into a nightclub for the first time and discovering that what's inside is better than we thought.
Ozbas arrived at the party and immediately caught attention by winning her first two contests. The third was the best moment for her because she lost, but not against just anyone; she was defeated by the current Olympic champion and ultimately the grand slam winner, Tina Trstenjak. It may seem contradictory, but it is not because champions are not built in one day. It is a long learning process and Ozbas is the best student of her generation.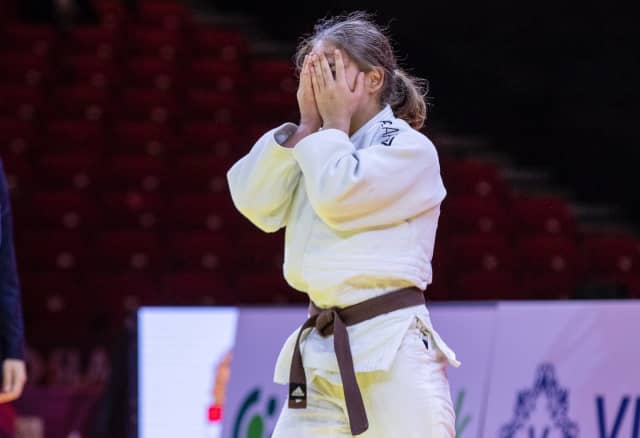 After losing, she had a relaxed chat with Trstenjak, in which the champion explained the secret of her success, "You need a strategy and to stick to the plan, making decisions and implementing them." These were the words of the Slovenian.
Ozbas highlighted how well she had been received by the veterans of the World Judo Tour, "I have felt very good because they have welcomed me with open arms and I have learned many things."
The young judoka is natural, with no qualms about confessing that she had a knot in her stomach before her first fight. "I was nervous, of course, but as soon as I stepped onto the mat I concentrated and was able to develop my judo."
Her first party in the most select disco ended with a bronze medal, a confrontation against the Olympic champion and some new friends.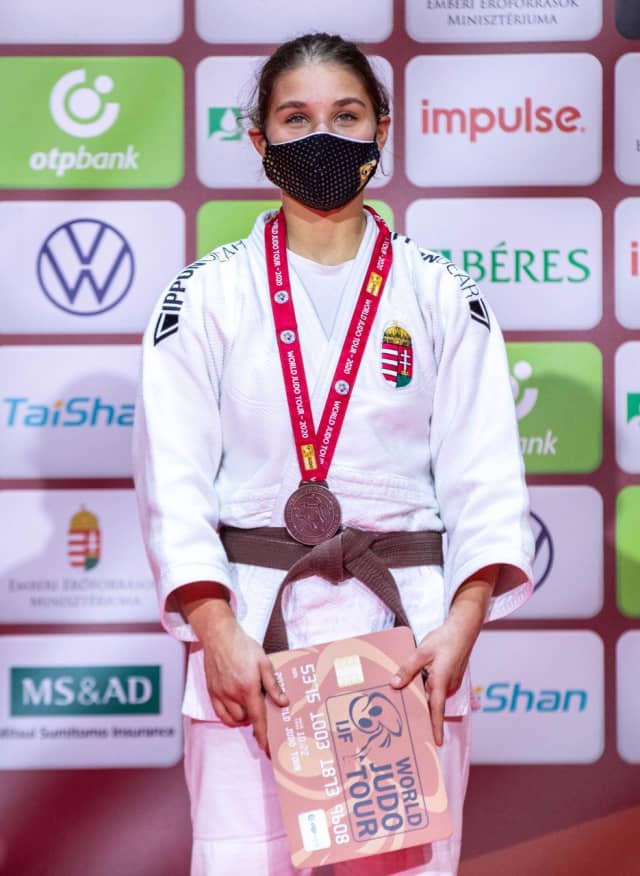 Then, too, there is the detail of her belt, the only brown that shone like a beacon in the middle of a storm. She also has an answer for that. "I could have a black belt, but I just like the color brown."
Smart, talented and fun, remember her name, Szofi Ozbas, because a new star is forming in the judo galaxy.