It is not easy to write about Saeid Mollaei without repeating yourself. Everyone knows his story, from the tears to the exile, the repudiation of the land where he was born. Therefore, at first, we doubted, but it was Mollaei himself who dispelled the doubts.
The now Mongolian judoka opened the door and entered the room with a smile from ear to ear. He walked through the warm-up room, delighted to be in Budapest, as if he had won the lottery.
Mollaei is not one to rely on chance. He came to Hungary to take the temperature, to know first-hand the level of his opponents and to compare it with his own. This is what everyone does, but in his case, even more because as Mohammad Mansouri Kasvaei, his coach explained to us, his pupil trains practically alone; he has no sparring partner and thus it is difficult to improve.
The world champion in 2018 showed good things and reached the semi-finals, where he lost against Canadian Antoine Valois Fortier.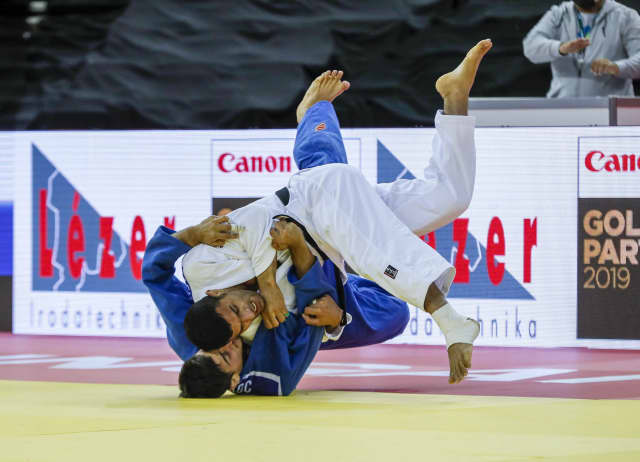 "I have lost, but I am happy," said Mollaei. "The most important thing is to have participated in this first tournament. We all wanted to come because it has been many months without competing. This is a first step in the right direction."
Mollaei looked everywhere and noticed the details. It was as if he wanted to make sure that he was not dreaming. "I feel good, relaxed." You could tell he was enjoying himself, soaking up the atmosphere of a grand slam, but he had to put on his judogi for one last fight, looking for a bronze medal.
The Mongolian won and before going to the hotel he came to say goodbye to us, with the bronze medal and a stuffed lion. Then he dropped the bomb, "the medal is for me and the teddy for my son."
Saeid Mollai is going to be a dad, it's a matter of weeks. He has been able to compete again and is building a family. He is the clear winner of the lottery of life and that is priceless.