The IJF will launch a new-look live streaming page on Friday during day one of the Zagreb Grand Prix with new, personalised and customisable features, in order to provide an unprecedented experience for fans.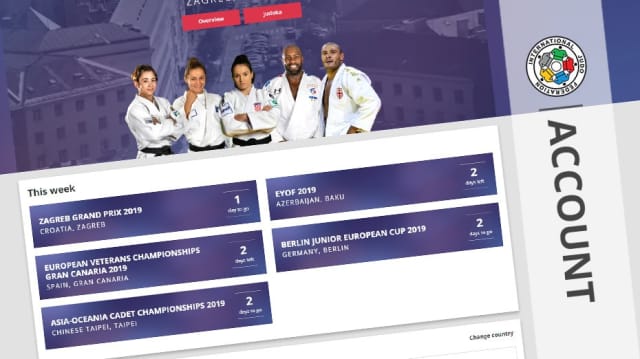 Judo fans will be closer to the action and to their idols than ever before with a whole range of new features along with a fresh look for the live.ijf.org page which is the home for the IJF stream for all World Judo Tour events.
Upon visiting live.ijf.org from Friday visitors will be required to create a free IJF account to log-in and enjoy the features and the live and free stream.
By registering you will unlock new tools such as the opportunity to vote for which judoka will win, select your favourite judoka, your country and create your own team of judoka to follow with notifications and a personalised dashboard among a host of options which will be launching in the near future.
Create a free IJF Account now and you will also be among the first to hear about the upcoming opportunities to buy tickets to IJF World Judo Tour events, to browse thousands of competition videos, analyse those videos and be able to access a special IJF Veteran site.
Join the community now and sit back and enjoy the finest IJF World Judo Tour viewing experience as the final event before the Worlds starts on Friday morning at 11am.