The Judo Federation of Cameroon has just inaugurated its national dojo in the surroundings of the political capital of Cameroon, Yaoundé. This brand new installation, in the department of Mefou and Afamba in the city of Soa, was planned for a long time, under the leadership of the President of the federation, Alain Christian Kingue Dihang. With his team, his plan came to fruition thanks to contributions from the Embassy of Japan, the International Judo Federation and the federation itself which financed 40%, without forgetting the other partners and friends who contributed 10% through a crowdfunding campaign launched by the federation.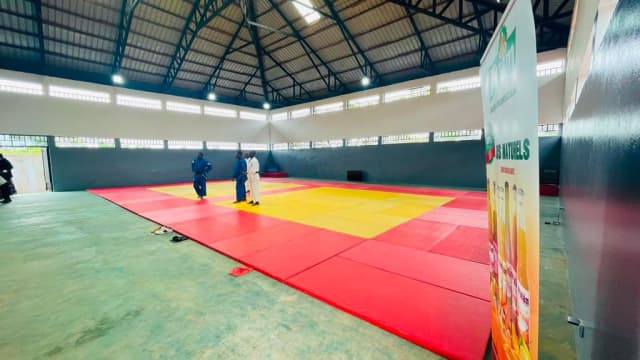 Alain Christian Kingue Dihang explained, "This dojo will be used mainly for judo activities, i.e. regional, national and sub-regional competitions. It will also be used for training, seminars and demonstrations. Other disciplines such as aerobics or other combat sports can also call on us for their events. We envisage that it can also serve as a regional or sub-regional centre for the preparation of athletes for future international appearances."
Such a dojo will have an undeniable impact on the development of judo, "The first impact on the Cameroonian population is already a psychological one. It will have added value because now, thanks to this building out of the ground, we, judo, are considered as builders. Thus, all parents will now want to make their children builders, in philosophical terms. Already in terms of image, this is a significant gain.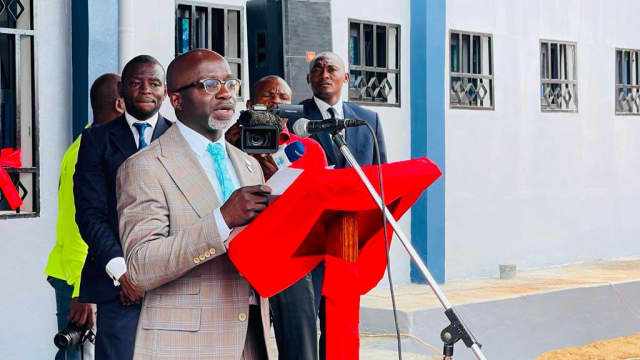 Our dojo will also help to motivate and above all to relieve our judoka, because they will now work in better conditions and will feel more valued. They will have a better idea of themselves. From a technical point of view, coaches will be able to carry out the programmes they have set themselves, working in an environment with international standards. In terms of marketing, it will be a great tool for the judo federation because everyone will want to come and discover this new facility.
Statistically, we expect 2000 visitors to come and discover this new building in the coming weeks, among them we estimate half will be children and from those we believe that at least 400 of them will stay and of those 400 we are sure we can have at least 250 lifetime practitioners.
Finally, from a political point of view, this will allow our federation to be better considered by other institutions of the country."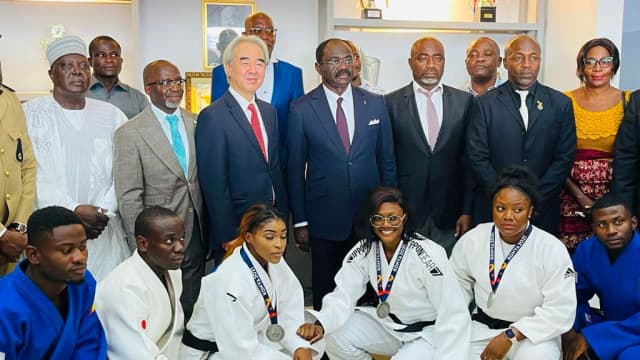 Now having a dojo worthy of the name, the objectives of the federation are clearly emerging, "Our objectives for the coming years are simple. We want to extend the practice of judo as much as possible on Cameroonian territory. We want to democratise access to the sport. This year in some kindergartens, primary and high schools which we have targeted in the city of Yaoundé and Soa, we will be able to increase the presence of our sport. Our dream is that in each of the ten regions of Cameroon we can build a dojo like the one we built here.
The objective is therefore not only a sporting objective; we also intend to bring a new way of thinking to the population through the pillar of judo, which is friendship, that is to say the purest of human feelings. This will prevent the people of our country, who come from diverse cultures, from wanting to confront each other physically in case of misunderstanding. They will learn to accept each other, therefore to have a spirit of resilience, thanks to judo.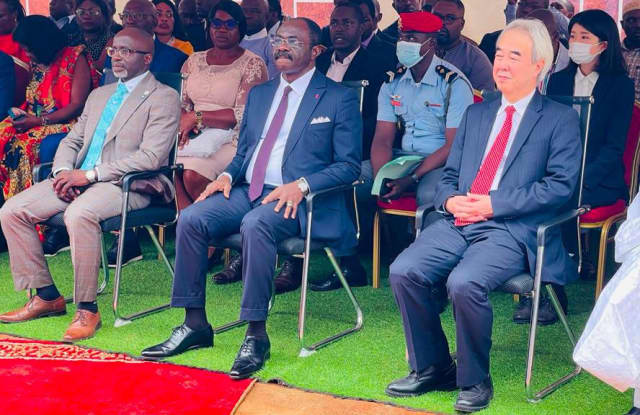 We believe that judo can effectively play a role in the social development of Cameroon because judo promotes friendship between peoples, judo promotes respect, it advocates patience and the love of a job well done. Repetitively achieving the perfect execution of a technique to score ippon takes hard work. These are exactly the values that we lack and if we succeed in instilling these values in the young children who grow up with us, we believe that the generations to come will have gained everything through judo."
It seems obvious that being in possession of a new dojo is not only about the pleasure of owning a beautiful sports facility. If the dimension of sports development is strong, it is not the only motivation. In Cameroon, as elsewhere, we can see how much society needs strong values to help young people develop respect for themselves and others. There is absolutely no doubt that Cameroonian judo now has good years ahead. Long live judo in Cameroon!