It's every traveler's nightmare. And it happened to Team Holland.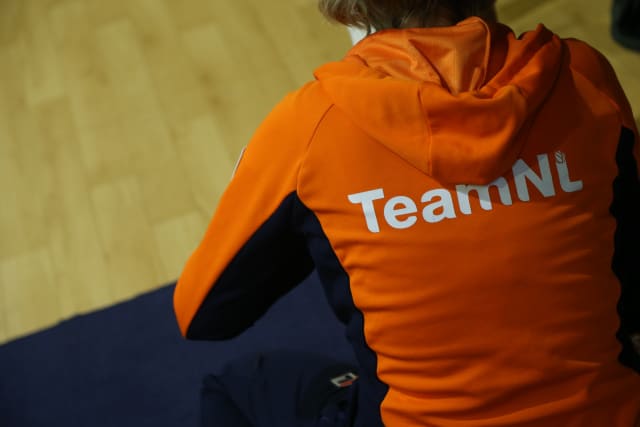 After a long and tiresome flight, you wrestle yourself out of the plane, through the painstaking line at customs and migration to arrive at the baggage claim.
You hear the transport belt rattle into moving mode, and you are stretching out your neck to find your suitcase. It's not the black, not the blue, nor the metallic one … No, it's not the duffel bag neither … nor the shabby cardboard box – while you wonder who put that in the freight in the first place … And after closely watching all luggage floating around the carousel for a while and hearing the mechanic click that stops the belt … You start sweating and you realize … you won't be able to brush your teeth before going to sleep tonight. Your suitcase did not make it to your final destination. It figures. Late arrival of the plane, late departure, runway delays. You needed to hurry from one terminal to another for your connecting flight. You made it, your suitcase didn't. That's what happened to the Dutch judo delegation traveling to Baku for the Grand Slam.
"Not the first time. These things happen," says Dutch coach Benito Maij. "However, these are seasoned athletes. They put their most important gear in the carry-on luggage. That's a lesson they have learned throughout the years. 'Put your judogi in the hand luggage.' The gear you need for competition usually travels with you on the plane. Other things you may need can be in your suitcase, but the most important stuff normally is kept close. It's not dramatic if your gear arrives later, it mostly is annoying. You arrive here in Baku; the weather is nice, and you want to wear your bermuda shorts. Well, that's not working then. Worst case scenario, there are of course the back-up judogis available at the tournament if really needed. Everything is well organized."
So, no panic really, just an inconvenience. However, as an athlete, your preparation pattern may be disturbed. "I wouldn't say the athlete's concentration is shattered," the coach adds. "We always calculate a travel day, a day to recuperate, then the day of the weigh-in and then the day of the fight. So, when the moment arrives you need to step on the tatami for business, enough buffer time has been created to capture one's focus again," ends coach Maij.
And thus an athlete's life continues on the World Judo Tour, from one competition to another, from one airport to the next one, always ready.