After being selected to the IOC Refugee Team for the 2016 Olympics in Rio de Janeiro and a single participation on the 2018 World Judo Tour at the Osaka Grand Slam, Popole Misenga (-90kg) is back on the World Tour with a first appearance this year at the Grand Slam in Baku.
"It's nice to compete again internationally," says the 27-year old judoka who lives and trains in Brazil, his adoptive country. Popole is originally from Bukavu, the area worst affected by the DRC civil war from 1998-2003. As a professional judoka, he represented the Democratic Republic of the Congo in international competitions. After years of difficult training conditions, he decided, along with fellow judoka Yolande Mabika, to seek asylum in Brazil during the World Judo Championships in Rio in 2013. "As athletes we were treated very badly," he explains. The National Committee for Refugees, Repatriated and Internal Displaced Persons (UNHCR) officially gave refugee status to Popole in September 2014.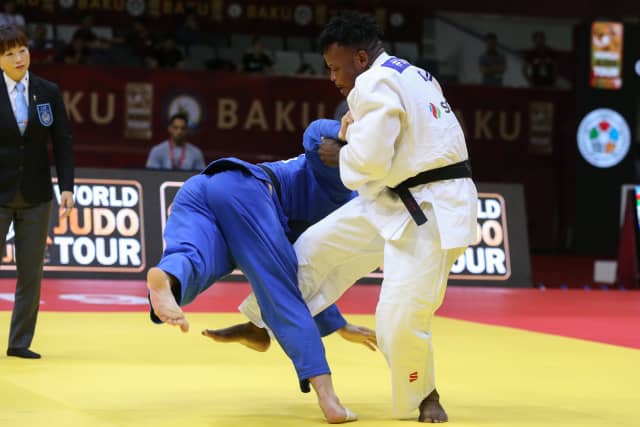 He currently trains at the Instituto Reação in Rio de Janeiro. The institute is run to help disenfranchised youth affected by poverty and crime. There, he benefits from the coaching of the institute's co-founder and veteran Olympic coach Geraldo Bernardes who coached the Brazilian National Judo team at various Olympic Games, World Championships and Pan-American Games from 1979 to 2000. Among his famous pupils are Rafaela Silva (World Champion and Olympic Champions) and Flávio Canto (Olympic Bronze Medalist Athens 2004). He is also an Honor Consultant of the Brazilian Academy of Coaches (Brazil Olympic Committee). "Though a professional athlete in Congo, Popole had to adjust to a different sporting culture and fight style. His performance at the 2016 Olympics was impressive. He won his first bout but had a severe opponent in the second, the then number one Gwak Dong-Han (KOR)."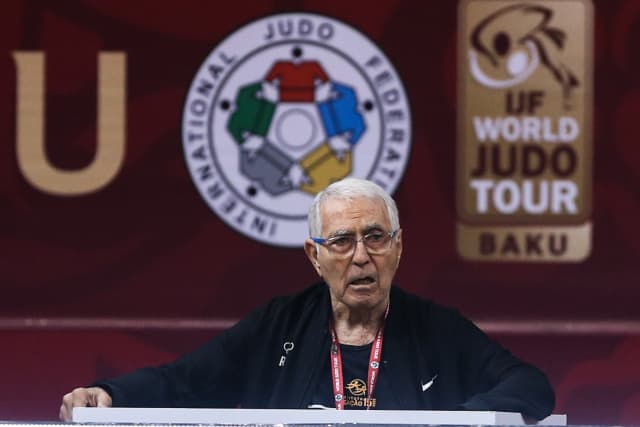 As a refugee and a judoka, Popole is on a mission, i.e. fighting on the international tatami in name of all refugees. "I was very happy when I found out I was selected for the IOC Refugee team," says Popole. "It meant a lot for me, to be able to represent all the refugees in the world on the international sports platform. It gives me strength on the tatami representing the millions of persons who had to leave their home and country." Popole knows well as he himself fled a region ravaged by war. He was a refugee twice. First in his native country because of the civil war and a second time in Brazil, escaping abuse. "There are so many refugees. Judo has saved me. I'm happy to be able to compete here in Baku. And I hope I can join the IOC Refugee Team again for Tokyo 2020. I dream of representing once again all refugees on the sports world stage. My presence here might be a first step towards Tokyo 2020."
In Baku, Popole was eliminated in the preliminary round losing against Canadian Zachary Burt.