Rio 2016 Olympic champion ONO Shohei (JPN), who is widely regarded as the best pound-for-pound judoka in the world, was the star man on Saturday as he won the -73kg title.
The two-time world champion was supported by his home crowd and in particular a large group of students from nearby Tenri University where he completed his studies earlier this year and trains under Japanese legend HOSOKAWA Shinji.
ONO has a superstar presence and is a joy to watch with his wide array of techniques and dynamic style endearing him to the world as well as his personality.
The humble champion acknowledged his supporters in his post-match interview and was quick to share his respect and admiration for his -73kg colleagues.
"I train at Tenri so Osaka is our home ground and I'm very happy to win here," said the thrower of throwers.
"HASHIMOTO Soichi and EBINUMA Masashi and many others are strong for Japan at -73kg. EBINUMA is senior to me, we have a similar aggressive style and this final was very fulfilling for me. I lost to him in April and could not afford to lose again today."
Technical Analysis by HOSOKAWA Shinji
Judo legend HOSOKAWA Shinji, who won the 1984 Olympics,1985 World Championships and won bronze at the 1988 Olympics, was matside for day two in Osaka and was able to share his unique insight into the comeback of his protégé ONO Shohei.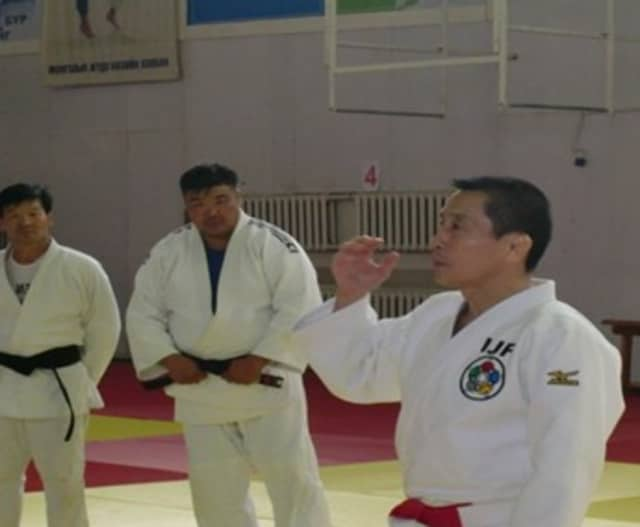 He is able to focus again only on competing now and I would say that he's at about 85% now. He was showing many different techniques such as uchi-mata and osoto-gari and they were perfect.
His Masters thesis was on osoto-gari so on Saturday he proved his knowledge of this subject and that he can apply it. After the Olympics ONO took a break and studied a lot, he had some injuries and needed to overcome these challenges to return to his best.
He felt disappointment when he was not able to compete due to his studies and injuries but we're all happy that's he's back and is strong again.
What makes him different is that his judo practice is so good. He can do many techniques and he thinks technically. Other judoka practice hard but only attack with one or two techniques while ONO has a wide set of techniques and has mastered them.
I help him with mental side, he has all the techniques, he knows when to take breaks and rest his body and this is effective for him.
I like him doing openweight competitions, this is why his kumi-kata so strong. If you practice with the same people and same techniques then you can't change things, this is very important, ONO can grasp things quickly and make changes during a contest.
He is still getting better, he is using other techniques, such as tomoe-nage combinations.
ONO lost to EBINUMA in a domestic competition this year in a very one-sided contest, he was dominated. ONO respects EBINUMA and now his condition is a lot better.
Technique is most important thing for international competition judo. Everyone who wants to win must practice more, practice more techniques and not only physical training. In Japan we focus on teaching, you have to respect techniques, this is the foundation of our sport.