Hosts Brazil won a whopping 17 medals at their new Grand Slam which is more than they won in four Grand Slam events combined last year.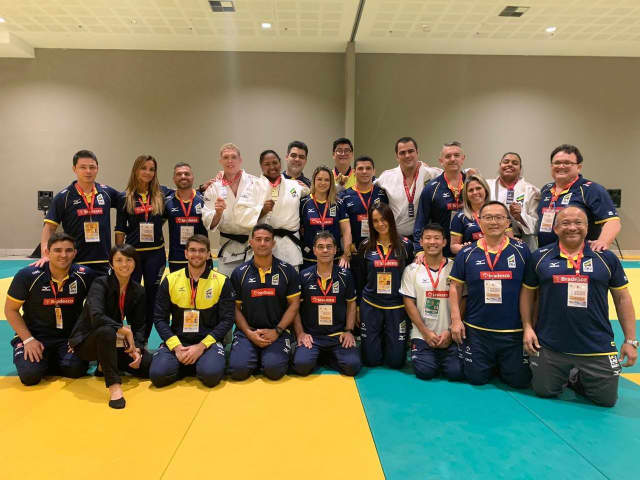 The CBJ, who had earned 14 Grand Slam medals in total this year before their new Grand Slam, have pulled off one of the shrewdest moves in IJF World Judo Tour history.
By biding their time and finally pulling off a major IJF event just months before the Tokyo 202 Olympic Games has already proven to be a masterstroke by one of the sport's most lauded and successful nations.
The Olympic qualification points and medals bonanza has transformed their Tokyo 2020 qualification campaign over the course of 72 hours.
As hosts Brazil had the right to pick four judoka per weight category and duly picked 56 judoka before double world champion Mayra Aguiar (BRA) was a late injury casualty.
While the Grand Slam and the South America nations return to IJF hosting duties was lapped by the fans and al 55 competing nations, it was an overwhelming success for the hosts.
Their leading names had a dream opportunity to compete on home soil and secure a huge chunk of points while young members of the team graced a home IJF event for the first time and new names seized their Grand Slam opportunity such as world number 202 Allan Kuwabara who won -60kg on Sunday.
Brazil, which according to Atlas do Esporte research boats 2.2million judo practitioners including 15,000 in the capital and host city of Brasilia, were understandably delighted with the outcome of the Grand Slam.
Ney Wilson, CBJ High Performance Team Manager, said: "This was the strongest event held in Brazil from a qualitative point of view, where we had many Olympic and world medallists, and this greatly values the achievements in these three days of competition.
"We were hoping to have a good campaign, but expectations were exceeded.
The contagious energy of the audience brought extra motivation to the athletes and this contributed to the positive outcome.
"From a geographical point of view, Brazil is far from the major world centres and fighting at home is always very good, especially because of the time zone. Here we also have the full Technical Commission and that also makes a difference.
"And the main thing: in such a fierce Olympic race to hold such an event in Brazil is very important to win positions in the world ranking. It is possible to verify this with the obtained result, where we won 17 medals in total that surpasses our total number of Grand Slam medals in this year from 2019 to Brasilia, which was 14 medals."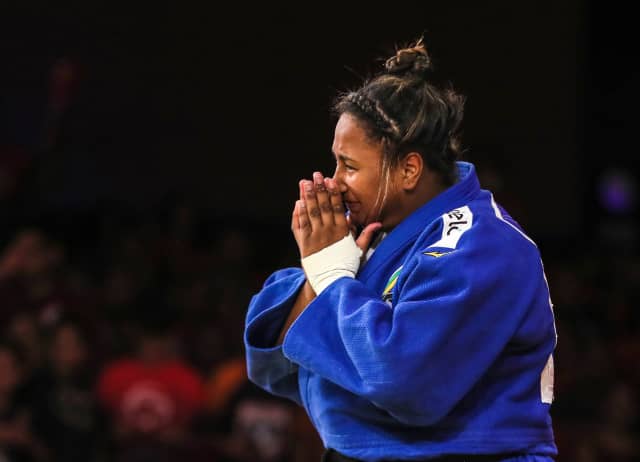 Former Brazilian team international Katherine Campos, who is now the CBJ High Performance Team Senior Assistant, fought at the Rio Grand Slam in 2012 and knows how influential the home support can be.
"To have the opportunity to fight at home is very important for the athletes because they can count on a complete Technical Commission and the cheering of family and friends. I've had a chance to fight a Grand Slam in Brazil and I know how that support and energy can make all the difference.
"And that became clear through the performance of our athletes during the competition and the number of medals we won. There points are very important for winning WRL positions for the athletes. I'm very proud to bea part of this team!"
Look out for the Brazilian team at the Abu Dhabi Grand Slam from 24-26 October and watch all the action from #JudoAbuDhabi live here on the IJF website.