The IJF is pleased to announce that following discussions with the Brazilian Judo Confederation (CBJ) and their sponsors as well as the Government of Brasilia, the Brasilia Grand Slam will go ahead as planned this October with a second edition in 2020.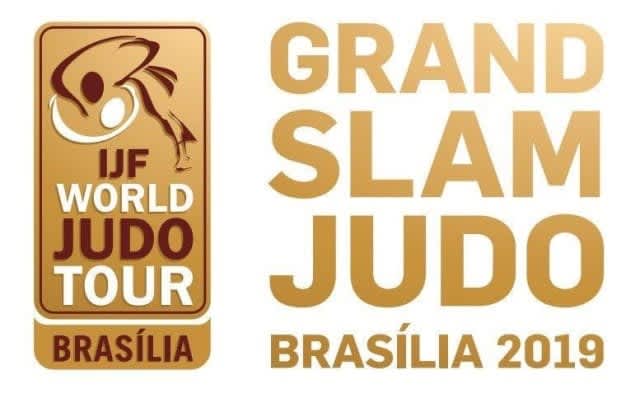 Contrary to media reports, the event has always been on the IJF calendar since it was first announced in April, and the 2019 edition will take place from 6-8 October at the CICB (Centro Internacional de Convenções do Brasil).
Two-time world champion Mayra Aguiar said: "I am very happy to be able to fight in my country again with the support of the very warm Brazilian fans. I hope it is a great event that can inspire new generations of judokas in Brazil "
Former world silver medallist David Moura said: "I believe this is a great opportunity for all Brazilian athletes seeking the Olympic seat. We know that fighting at home with the energy of the fans helps a lot! It was very inspiring for my career the first Grand Slam I fought in Rio in 2010. I believe this event can inspire the youngest in their careers."
The Brazilian Judo Confederation (CBJ), which last hosted the 2013 World Championships in Rio de Janeiro, has a long and storied tradition in the sport as one of judo's leading nations and are celebrating their 50th anniversary this year.
Brazil hosted the fourth edition of the World Judo Championships in 1965 and held subsequent editions in 2007 and 2013 in the same city. The South American nation also staged a Grand Slam in Rio from 2009 to 2012 and a World Team Championships in Salvador de Bahia in 2012.
Brasilia will join Paris (France), Düsseldorf (Germany), Ekaterinburg (Russia), Baku (Azerbaijan), Abu Dhabi (U.A.E) and Osaka (Japan) as Grand Slam host cities as the IJF reaches a record of seven Grand Slam events for 2019.
As always the IJF website is the only official source for all IJF World Judo Tour news. Stay tuned for more information on the return of Brasil to the IJF World Judo Tour!