First of all, -57kg is the story of a failure. The non-negotiable presence of Christa Deguchi had been anticipated, as she is world champion, leader of the ranking and dominated with authority a category tailored to her. Added to that must be her list of victories against compatriot Jessica Klimkait, who seemed to be struggling in vain in search of Olympic qualification but when Deguchi crashed in Budapest, Klimkait seized the opportunity, the kind that doesn't happen often and she changed fate. In Tokyo Klimkait will want to make good the saying that the absentees are not right.
Anyway, Canada will have a world champion to defend its interests in Japan. The only thing that changes is the name. Klimkait won gold at the Budapest World Championships; that is that, she did her duty and erased any hint of debate. Now she is the boss!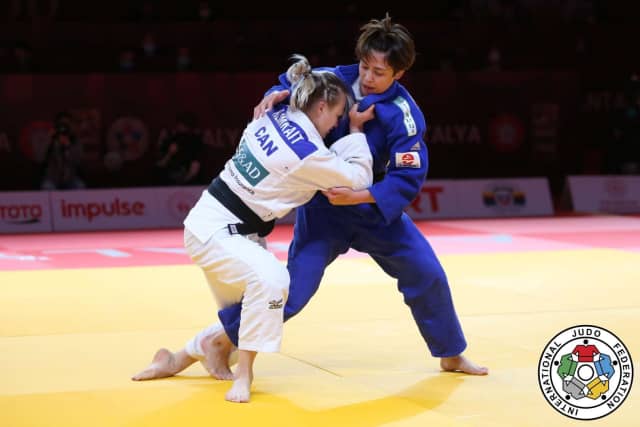 In Tokyo she will have a lot of cloth to cut, many opponents. The first of them is Yoshida Tsukasa (JPN), world champion in 2018, runner-up in 2019. She won the Doha Masters but since then has offered nothing remarkable. She is experienced enough to reach the semi-finals and as she will be the second seed, she would not face Klimkait before the final. She had prepared for a final with Deguchi but now she will have to reset her calculations and come up with a new strategy. 
Nora Gjakova (KOS) made a great leap forward in 2017 by winning two titles on the World Judo Tour. Since then she has been very regular, alternating medals of all colours, almost always on the podium. In 2021, with three bronze medals and one gold, Gjakova has prepared her presence in Tokyo very well. Betting on her would not be at all unreasonable and she could be the first candidate to blow up a final between Klimkait and Yoshida. 
There are few things as satisfying as sabotaging the forecasts. Perhaps Gjakova will find a partner for her mission in Tokyo. This could be Sarah Léonie Cysique. Like Gjakova, the Frenchwoman has completed a remarkable season, winless but with medals in the last five tournaments in which she has participated. She has the ability to eliminate Klimkait, like Gjakova, or to do the same with Yoshida and we would therefore have an equally interesting final, but light years away from what was expected.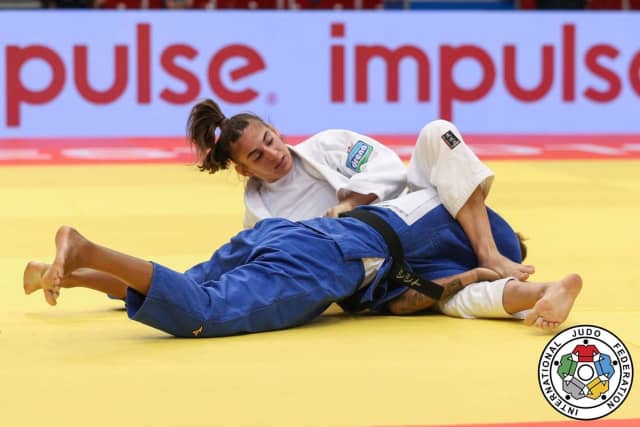 Behind all this is a quartet made up of the German Theresa Stoll, the Taiwanese Lien Cheng-Ling, the Israeli Timna Nelson Levy and the Portuguese Telma Monteiro. They are four very competitive judoka, in general, reaching the quarterfinals in almost all competitions. From there and taking advantage of the fact that they are an Olympic games, they will have nothing to lose, quite the opposite. 
Deguchi's absence changes everything, not because there are new names but because results speculation circulated around her. Klimkait and Yoshida will be slightly more the favourites than the rest, with Gjakova and Cysique presenting a profile of special commandos for a mission not so impossible and the others wait for the right train to show up at the right time to get into the top four. There will be suspense, tight matches, the norm' at the highest level, the usual at an Olympic Games.