Cathy Fleury was world champion and Olympic champion at –61kg. Today she works for the International Judo Federation. In Olbia, she is part of the team of supervisors, those who see everything. Here is her technical analysis of the second day of the Junior World Championships.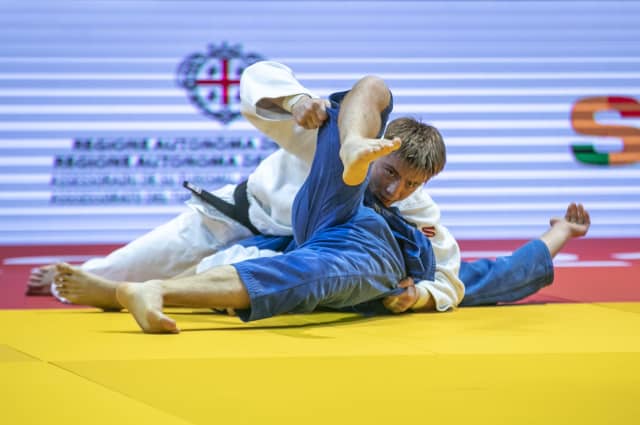 I am very happy with the judo produced. It's a lot less tactical than with the seniors. It's nice. People get involved and it produces Champagne judo. I like that. Obviously it sometimes lacks a little efficiency; the gestures do not go to the end of the techniques, but the desire is there and they all want to score. That is why the competition is very good. There are a few who understood the importance of tactics and that's good, especially in view of the professional circuit, but for now, here we see attacking judo, very offensive, very fresh. The young people here are learning a lot of things, especially about themselves and this is the most important thing to improve. 
After that, in my opinion, the first day was better than the second. Both were very good, spectacular and fun to watch, but the opening day was a bit better, for me. We will see what the future holds but I think the spirit displayed by the judoka is positive and bodes well for the future. 
Today I really liked the Spanish judoka Laura Vazquez Fernandez because she sums up what I said before very well. She wants to win by ippon and she follows her movements to the end. We can see that she is having fun on the tatami. She has had tough fights against formidable opponents and has adapted perfectly to different styles. She is really complete and today she has dazzled me. 
On the men's side, I come back to the performance of Valadier Picard; frankly I love what he does. He is very young and already he is really solid on the ground, mastering several techniques. He is very good and I really like what he offers on the tatami. To sum up, I have a very good impression of the first two days, with very offensive judo, decent attitudes, looking to get ippon. That's what we want to see and what we do see.