Throughout the day the battle was about the kumi-kata, the most successful grip that got the scores was from the belt, big hip throws usually, it was very effective.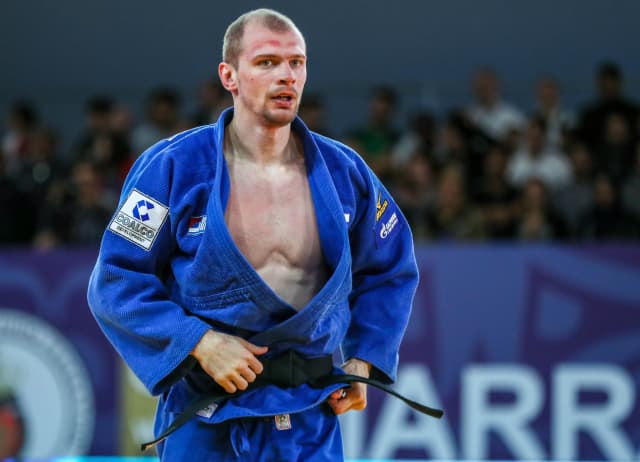 The ko-uchi-gake was very good and was ulitised a lot by many judoka. The ko-soto-gake was also used while the uchi-mata was probably the most common throw and delivered a lot of scores.
The seoi-nage was employed a lot but there was little commitment and resulted in shidos often for false attacks.
Ashi-waza working with the combinations was excellent all day long. The tai-otoshi was coming in a lot and there was good combinations between o-uchi-gari and uchi-mata.
Transitions to ne-waza were strong and especially from the women. I saw a lot of strong groundwork and common techniques were juji-gatame and the sankaku turnover was used a lot without there was being success.
Osaekomi in the form of tate-shiho-gatame was a popular pin and again this was more evident in the women's judo.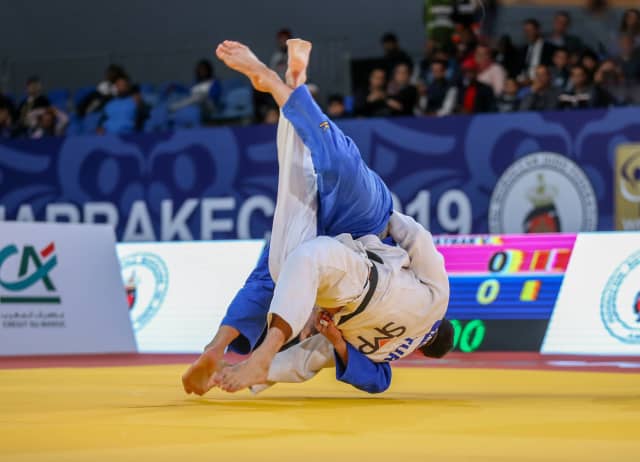 Slovenia's Andreja LESKI was the only number one seed from the four categories today to win gold. She won all four matches with ippon and only received a single shido.
The number two seed at -70kg, Margaux PINOT (FRA), won gold with four ippons from four contests and only received one shido.
In the men's -81kg category, Ivaylo IVANOV of Bulgaria, won three of his five contests by the maximum score.
At -73kg, Russia's Denis IARTCEV was sensational as he accumulated four ippons from his five contests. His ashi-waza was superb. Out of all the winners he had the longest match, around seven minutes, but he dug deep to come away with gold today.
The athletes were evenly matched in all four weight categories with several of the top seeds missing. It was a big opportunity for athletes to grab a lot of points today and we saw that as it gave an air of excitement and unpredictability all day long.
Loretta Cusack-Doyle has been actively involved in judo for over 40 years, 17 of which as an international athlete and member of the GB team. She is a former world champion in 1992 and a double European Champion in 1983 and 1993. She was also a national cadet and junior GB coach for 12 years. Loretta is currently a member of the IJF Coaching and Education Commission and a Member of the IJF Live Streaming Team. She was also an Athlete Service Manager for London 2012 and a Technical Operations Manager for Glasgow 2014.