Today, May 9th, the draw for the Baku Grand Slam on the IJF World Judo Tour took place in Baku's Hyatt Regency Hotel.
Present at the event were Mr. Zaur Mutallimov, Head of International Relations Azerbaijan Judo Federation; Mr. Elmar Babanli, General Secretary Azerbaijan Judo Federation; Mr. Elnur Shukurov, Deputy General Secretary Azerbaijan Judo Federation, Mr. Vladimir Barta, IJF Head Sport Director; Mr. Mohamed Meridja, IJF Education & Coaching Director; Mr. Jan Snijders, IJF Head Referee Director and Dr. Lisa Allan, IJF Competition Manager.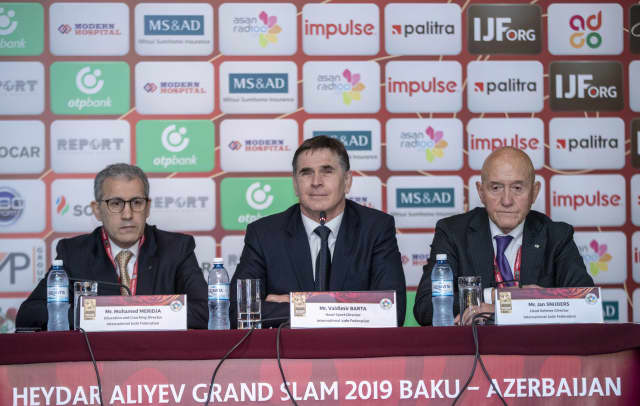 It's a return to the 'Land of Fire' for the IJF, as less than a year ago Baku hosted the successful 2018 World Judo Championships in September. With a massive amount of ranking points to pocket at this Grand Slam (1,000 World Ranking List points for gold, 700 for silver and 500 for bronze), which is the last major pitstop of the World Judo Tour prior to the Worlds in Tokyo, the stakes are high for Worlds and Olympic qualification. This will surely translate into explosive action on the tatami!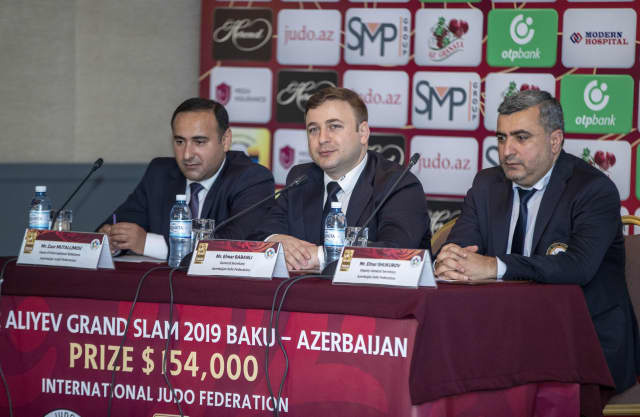 Mr. Barta addressed the assembly of coaches and referees present. "This year, Azerbaijan is the location for our final Grand Slam event before the World Championships in Tokyo this summer. Olympic and world champions will compete this weekend and we expect a fantastic competition. On behalf of the IJF President Mr. Marius Vizer, I'd like to thank the Azerbaijan Judo Federation and to wish you all the best of luck."
On behalf of the host nation, Mr. Elmar Babanli welcomed the delegations. "Last year we were able to stage a successful World Championship. We are confident that the Baku Grand Slam will be hosted in a similar way. I wish the best of luck to all participants."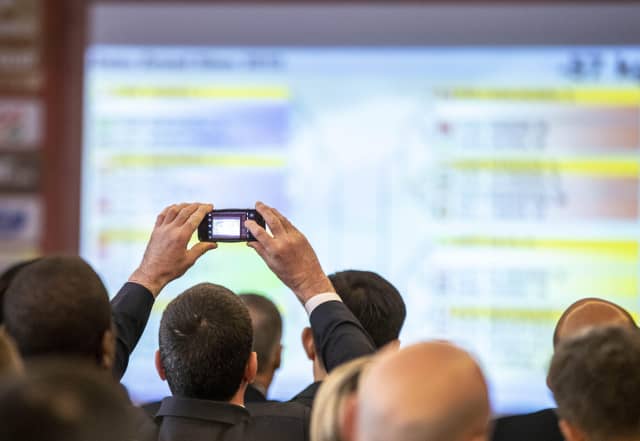 Mr. Barta then proceeded with the draw. At this Grand Slam, 431 athletes – 256 male and 175 female - from 56 countries will enter the tatami to battle for the shiniest medal.
The biggest categories for men is the -81kg weight category with 48 participants and the -57kg weight category for the women represents the highest number of athletes, i.e. 29.
A break down per category results in the following numbers regarding participation:
Men's
-60kg: 29
-66kg: 37
-73kg: 40
-81kg: 48
-90kg: 43
-100kg: 36
+100kg: 23
Women's
-48kg: 25
-52kg: 28
-57kg: 29
-63kg: 27
-70kg: 26
-78kg: 23
+78kg: 17
Watch all the thrilling judo action of the Baku Grand Slam from 10 to 12 May live and free here on the IJF website.
#JudoBaku #t2t