The International Judo Federation's road to judo's Tokyo 2020 homecoming kick-started today when the world governing body launched its new website.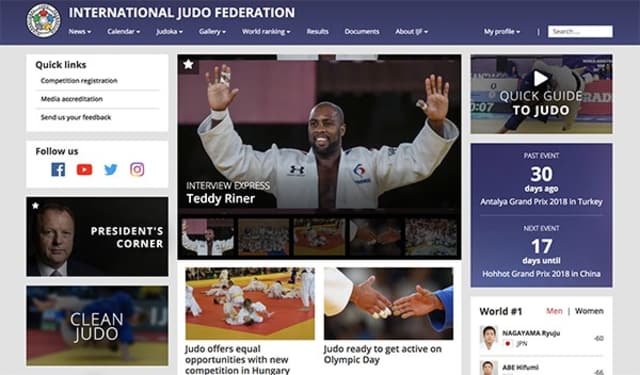 Ahead of the Hohhot Grand Prix which opens the Tokyo 2020 Olympic qualification for judo from 25 – 27 May in Inner Mongolia, China, a new-look website with an emphasis on engaging and interactive content and a focus on the biggest stories in elite and grassroots judo.
IJF President Marius L. Vizer said: "In our ever-changing and fast-moving world, where information and communication play a key role, the International Judo Federation has launched a new-look website, meant to become the judo hub for all our community members as well as those exploring our sport.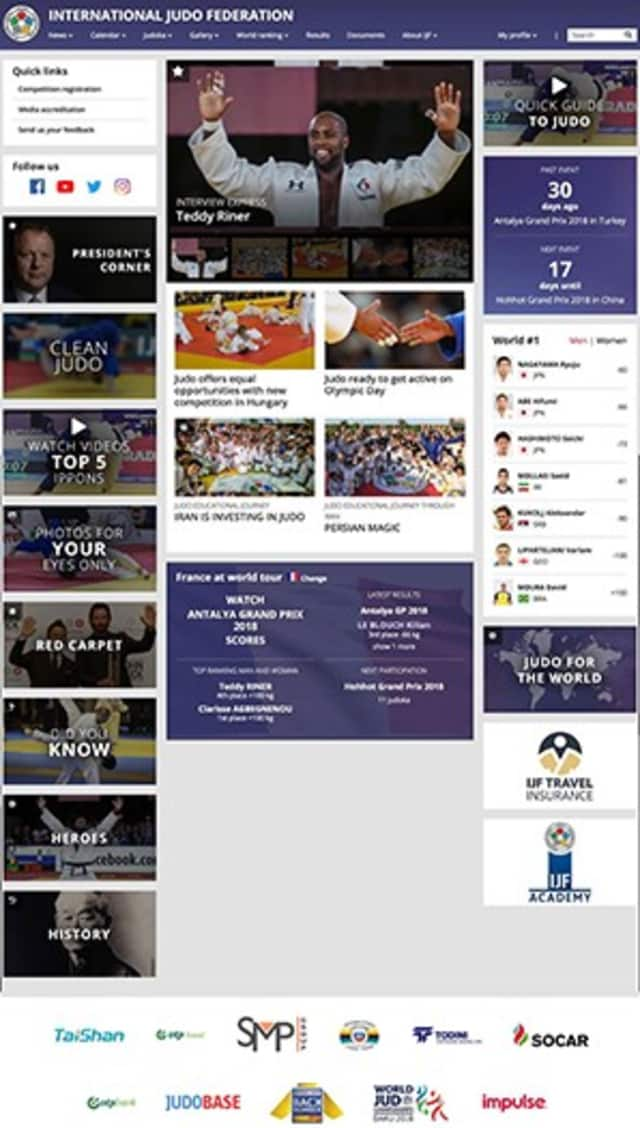 "The international judo community is just that: athletes, sponsors, coaches, referees, former athletes, fans and media. We always place them at the core of everything IJF does. The website, ijf.org, is thus intended to optimize the flow of information while enhancing contact among all our stakeholders. Together, we can best serve the interests of all those following judo – anywhere and everywhere.
"With a new, fresh design and dynamic, diversified content, the goal is to bring all judokas together on this platform. This way, development and knowledge can reach all parts of the world. Too, the website will promote our activities and our member federations. Also, the site will be the place to help those who may be interested in but are less familiar with judo: a landing spot to get the basics and even more useful information about our sport.
"From professionals to media and fans, ijf.org is there for everyone. I invite all those interested to register and use the website, hoping that what you find will be useful and the new look will not only meet but exceed expectations. Connecting to the World of Judo on ijf.org connects you to the main principles of society. These are the values of judo."