Italy and the Friuli Venezia Giulia regional committee already showed that they were fully engaged to participate in the 2019 World Judo Day Campaign, which is dedicated to save the planet by planting trees.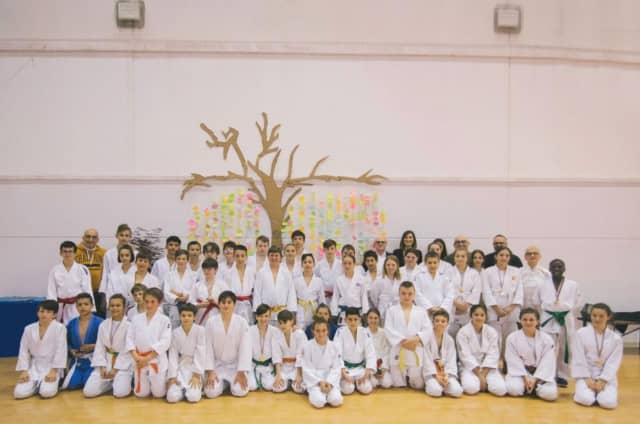 Last weekend, once again, they organized an original animation to promote the programme.
For the third weekend, the Friuli Venezia Giulia regional committee successfully organized at the Palasport of San Vito al Tagliamento the third stage of the 'Criterium Giovanissimi': more than 600 young judoka were present to share their passion for judo.
In line with the "Plant a Tree" campaign and at the end of each award ceremony, the young athletes were invited to express their own thoughts on the theme "judo for me is ..". Once transcribed on colored post-it, they hung the little pieces of paper on the wall, to form the leaves of a tree.
A few weeks ago, the committee had distributed a tree to all participating judo clubs of the region (https://www.ijf.org/news/show/italy-makes-the-difference).
After 2018, which was focusing on FRIENDSHIP, the 2019 World Judo Day theme is 'PLANT A TREE'. Through local initiatives, the IJF is inviting every single judoka and especially the young onces to save the planet and to understand that this is a major concern for future generations. Planet Earth is in danger. Scientists all over the world and more observers every day agree that if nothing is done, our common home, and therefore its inhabitants, us, do not have a guaranteed future. Through the Plant a Tree campaign, the International Judo Federation wants to participate in the common effort to provide a better future for our children.
The World Judo Day is held every year on October 28th, the birthday of the founder of Judo, Master Kano Jigoro. This is a day dedicated to the values of judo and which highlight the necessity to live in harmony with one another and with our environment.