In the women's lightweight category -48kg, the final bout resulted in a 'Spanish' affair with a surprising outcome indeed.
Junior World Championships bronze medalist Laura MARTINEZ ABELENDA (ESP) defeated Marrakech Grand Prix winner and two-time Grand Slam winner Julia FIGUEROA (ESP) to pocket her first gold on the IJF World Judo Tour. The young judoka could not hide her tears of joy after throwing her teammate FIGUEROA with a thunderous o-soto-gari for ippon.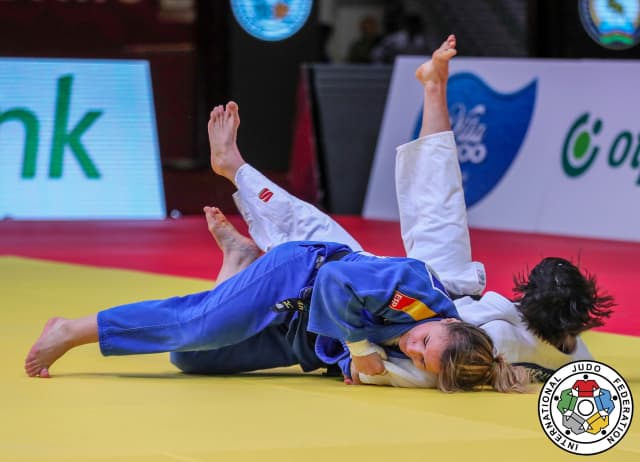 "It was truly a special final," Martinez confirmed afterwards in the Mixed Zone. "We have a lot of Spanish talent in this weight category. So, it was not an easy fight."
Nevertheless, when she found out her opponent for the final was a compatriot, it was business as usual for the youngster.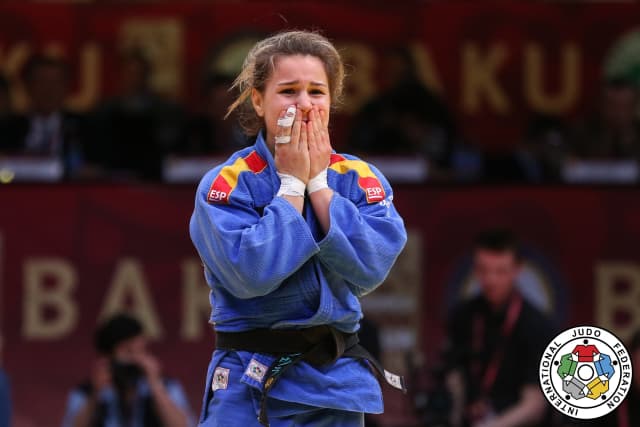 "As soon as I knew I was fighting one of my teammates, I blocked-out the thought and approached my fight just as any other fight regardless the opponent in front of me. On the tatami, it's me against my opponent battling it out who will be the best. It's what judo is about. The fact that two Spanish judokas were in the final is a good sign of the judo level of this weight category in Spain. Notwithstanding, the skill level at this Grand Slam was hallucinatory. There is no room for error. That's why I'm very happy with this gold medal," ends Martinez.