Ekaterinburg Grand Slam winner Sagi Muki (ISR) has positioned himself as a major contender for World Championships glory this summer after earning his fourth Grand Slam gold medal in Baku.
The athlete won his third gold medal of the season with a calculated victory over Marrakech Grand Prix gold medalist Ivaylo Ivanov (BUL). The spectacular thrower from Israel delivered once again as he launched his Bulgarian rival with a huge hip throw for ippon in golden score to pocket the gold in Baku.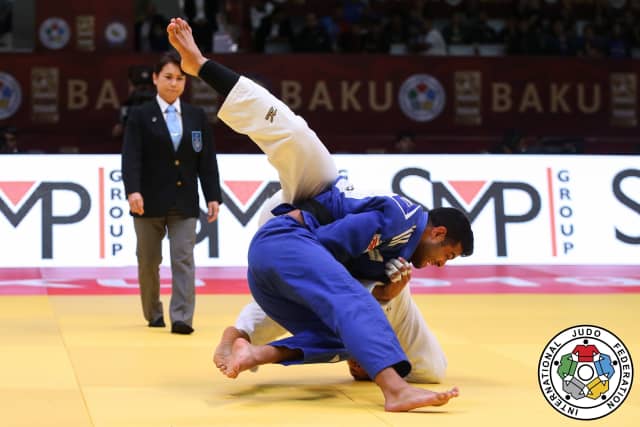 "This season I feel pretty good," commented Muki after his golden catch to IJF Media in the Mixed Zone. "I have the impression I'm on my best performance streak. I work really hard. I'm in a good position now. My next competition will be the European Games in Minsk. Therefore, I hope to continue my good form towards these Games. The IJF Worlds are also important for racking up points for the Olympic qualification. However, I value both competitions and I want to be successful at both. The -81kg category is stocked with good athletes, to be a consistent performer it's not that easy. I'm always trying to learn new things to be better than yesterday," ends Muki.