After winning a bronze medal at the Grand Prix in Ekaterinburg, Russia, Canadian judoka Shady Elnahas told IJF Media it would be great to mount the medal podium at the inaugural Grand Prix in his homeland and would work hard to do so.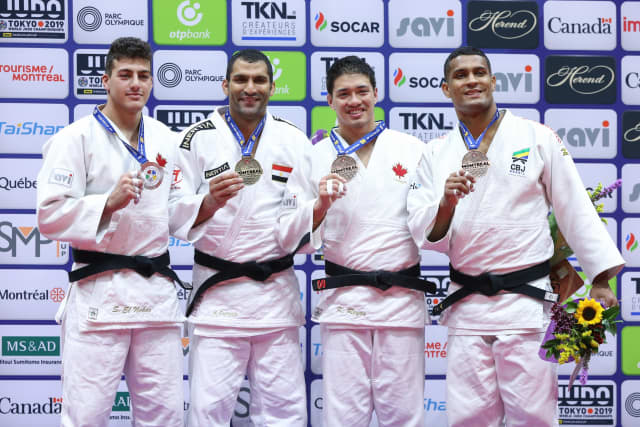 He kept his promise since at the last day of the Montréal Grand Prix the 21-year judoka brilliantly worked his way through the preliminaries all the way to the finals against Egyptian Ramadan Darwish.
"Obviously, I wanted to win the gold medal and of course I'm a bit disappointed getting silver. Don't get me wrong I'm happy standing on the podium, but I wanted to score with a nice ippon for the spectators, which I succeeded in the semi-finals. It was great scoring that way in front of a home crowd. A fantastic feeling!," the athlete commented.