Bringing a Grand Prix to Canada provides more than merely judo promotion on home soil. Indeed, the Montréal Grand Prix also offers a special opportunity for the Canadian judokas to have a stellar event without too much travel while also giving Canadian youngsters a taste of what it takes to compete in a major international judo competition.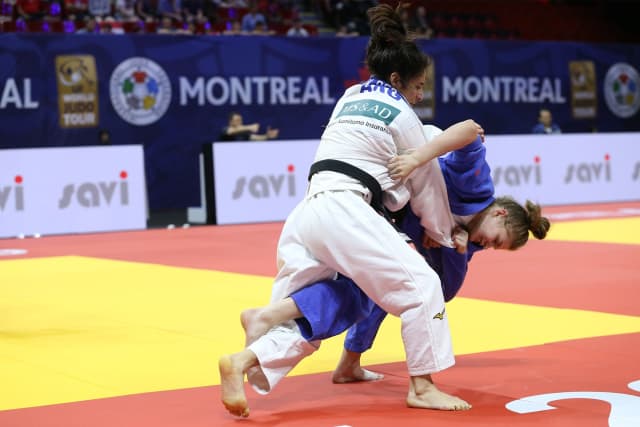 Emilija Tesanovic is one of those lucky youngsters. A talented young judoka selected by Judo Canada to have a first taste of the 'Big Leagues' while participating at this inaugural Grand Prix on Canadian territory.
"I'm still young, only sixteen years old," she almost apologizes. "But what a great experience. Being able to participate at this Grand Prix is pretty cool. I have to admit I was a little bit overwhelmed by it. My parents are very proud that I got selected."
The Canadian judoka, who lives in Calgary, Alberta, started judo when she was four. "My dad put me in judo since he also practiced the sport when he was younger. It is really interesting to be part of the Canadian team. It's a great feeling."
She worked hard to get selected. "I prepared well to come here. However, judo is not that popular in Calgary. There is not many of us but there is a good enough group so we can train together."
The Montréal Grand Prix is not Emilija's first international adventure. "I've been to European Cups before, but this is my first World Judo Tour experience," she says. "This is much bigger, more intimidating. The athletes competing here have so much more experience. I have a lot to work on, but I feel pretty good about myself in it. I lost my first bout. Although it became better and better when it progressed. It surely tastes like more. Next time I return to a Grand Prix, I want to win. I hope Team Canada can keep some medals here. I definitely will be supporting from the bleachers," Emilija ends.