It's the essence of judo. If you're thrown down, you get up. Again, and again. It's what judo is about and summarizes all the life lessons it has taught Adnan Khankan to help him put his life back on track after fleeing his war struck homeland Syria.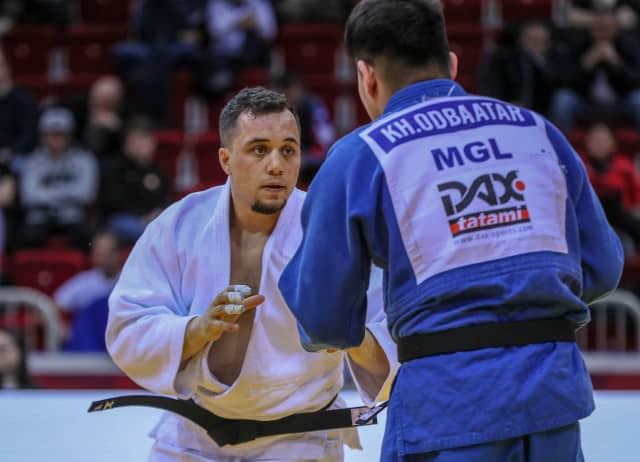 The young man started with judo in 2006 and made the Syrian national junior team in 2011. He won a bronze medal at the 2011 Asian U20 Championships in Beirut, Lebanon. The next year he won bronze as well in Chinese Taipei. He also participated with the Syrian national team at the 2014 Asian Games in Incheon, Korea. However, his promising judo career ended abruptly when he was enlisted in the army to fight in the Syrian war. The atrocities of war made him flee his homeland becoming a refugee. One of many …
"I traveled via Lebanon to Turkey. In Turkey I slept two days in the forest. It was a horrible experience" he says emotionally. "I really feared for my life. I will never forget that feeling. Then I continued my travels to Hungary. For three days I tried to get into the country, which I didn't succeeded. I got captured by the Hungarian army and spent three years incarcerated. This was a traumatic experience I will remember for the rest of my life."
"
I really feared for my life. I will never forget that feeling.
Adnan Khankan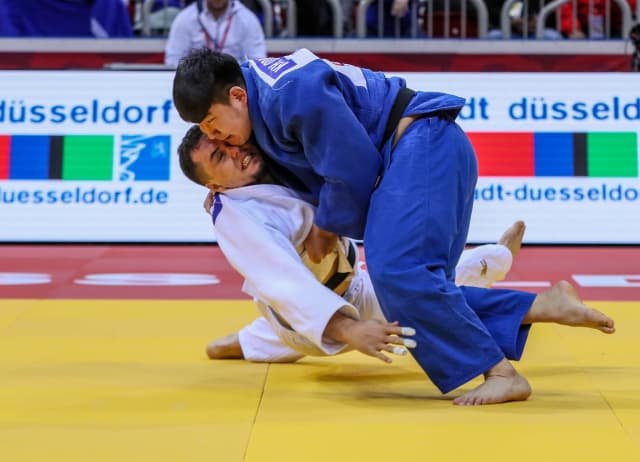 Luckily, Adnan could start a new life in Germany thanks to the German refugee policy. Once he got settled in his adoptive country he reconnected with his favorite sport and started to practice judo again. He found a club where he could practice: Godesberger Judo Club. He also got noticed in the German Judo League and started practicing with the German team. "I then wrote a letter to IJF President Marius Vizer explaining my situation", he says. "My dream is to participate in the Olympics. Participating on the Judo World Tour under the IJF flag is a start but also a huge opportunity for me."
"As it is widely known, Germany had a great intake of refugees from Syria in 2015 and 2016," explains Michael Fengler, from Godesberger Judo Club, Adnan's current club. "Adnan's participation in judo is a perfect way to integrate in his adoptive country. As his club we also wanted to support him to achieve his dream. Hence, we decided it was a good idea to let him participate at the Grand Slam and hopefully also in Tokyo 2020. As long as he's not a German national he cannot participate as one and cannot be nominated by the federation to participate. He can't participate under the Syrian flag since he is a refugee in Germany. That's why participating under the IJF flag is a good solution," Michael Fengler explains.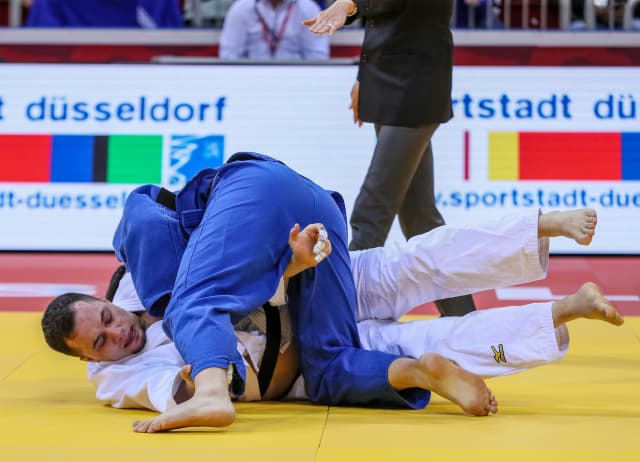 "We are happy we can support Adnan," says Florin Petrehele, his coach. "I hope he can realize his Olympic dream which might start here in Düsseldorf."
Adnan Khankan (-100kg) was eliminated in the preliminary round by Khangal Odbaatar (MGL). "You're always disappointed when you lose a match", comments Andan. "However, let's not forget I recently started judo again after a hiatus of three years without any training. So, with my coach we're scheduling a training program to build up stamina and competition rhythm again. Notwithstanding, It was nice to be competing on the international stage again. I want to show the world that I work hard to pursue my dream. I lost everything in the war. My new life is here in Germany now. Above all, I'm very grateful to everybody who made this possible," ends Andan.
IJF Refugee Project
If you are aware of any refugees practicing judo that are unable to participate in competitions, please contact Dr. Lisa Allan at lisa@ijf.org for further information on the IJF Refugee Project.