While in combat on the tatami, judokas are totally focused, and nothing can take them out of their 'zone'. Not even the ktchick-ktchick-ktchick sound from the clicking cameras of the many photographers around shooting all the thrilling action. Trying to capture that exquisite moment of the perfect throw towards ippon bringing out the athlete's genuine emotion of victory or defeat.
However, away from all the action, in one of the quiet corridors of Heydar Aliyev Arena, the Baku's Grand Slam competition venue, IJF Media has set up a peaceful photo studio. Purpose: inviting the athletes to pop in having their photo taken for updating the IJF 'Judobase' photo database with the latest portraits of judokas on today's world circuit. Here, the athletes can drop their guard and take a more relaxing pose. And while smiles are optional, they very often appear on their faces.
The first results already look good. Judokas know how to pose.
"We had really positive reactions from the athletes," says IJF photographer Gabriela Sabau running the photo shoot. "They are very happy to have their pictures taken and to be able to change the very old photos they have on the database. I think this project will be a success and athletes will be very happy with the results. So, I will await all of them to smile in front of my camera."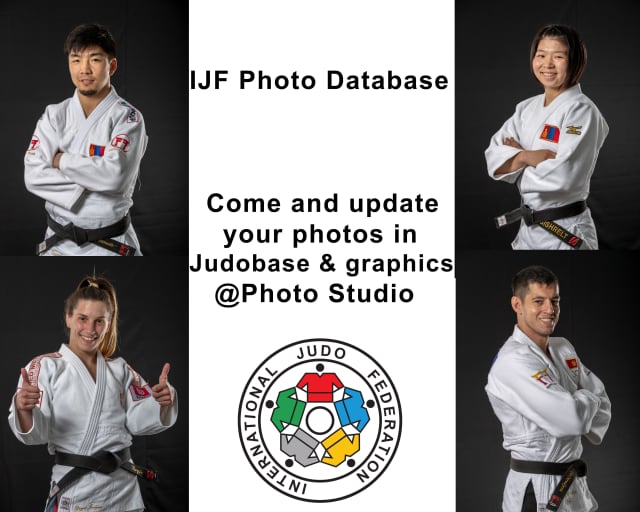 IJF will continue the Photo Shoot during other events throughout the year to continuously update the 'Judobase' database with the most recent pictures of the athletes.