The questions around retirement and future careers are numerous and highly charged, always. For any elite athlete, in any sport, the move away from competition is challenging, even when the timing and reasons are perfect.
Only a matter of weeks before the Tokyo Olympic Games, Sally Conway (GBR) announced her retirement. From the outside it seemed strange as she was still winning big medals and was qualified for the Games, but it was right for her. With the triple crown of medals in her pocket, the Europeans, the worlds and the Olympics, she was ready to explore the next stage of her life.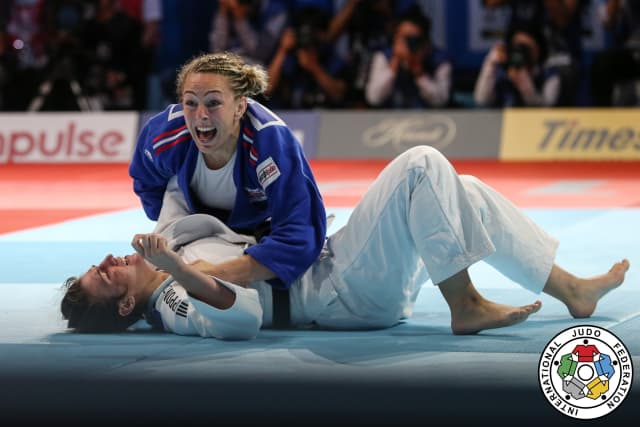 So, with Tokyo looming, Sally took a coaching apprenticeship with Judo Scotland, enjoying turning all her experience as an athlete into the sharpest coaching tools.
"I'm heading back to Bristol, England, for Christmas with family. It'll be an exciting one as I have so much to celebrate and look forward to," said Sally.
"I was on the apprenticeship with Judo Scotland but there wasn't a specific role available for me at the end of the two years. I was still happy to complete it but 5-6 months into the role Robert Eriksson got in touch with my coach, Billy Cusack and it went from there. At first I was confused, as when he spoke to me about it I thought it was Bill whom had been offered the role. It was a bit of a curveball, unexpected. There has been a lot of conversation for the last few months. It's a big decision and a huge change for me but what an amazing opportunity!
I'll be moving to Sweden in January. I went for a visit last week, to see the facilities and meet people. I begin officially on 1st January, with a camp from 2nd to 5th."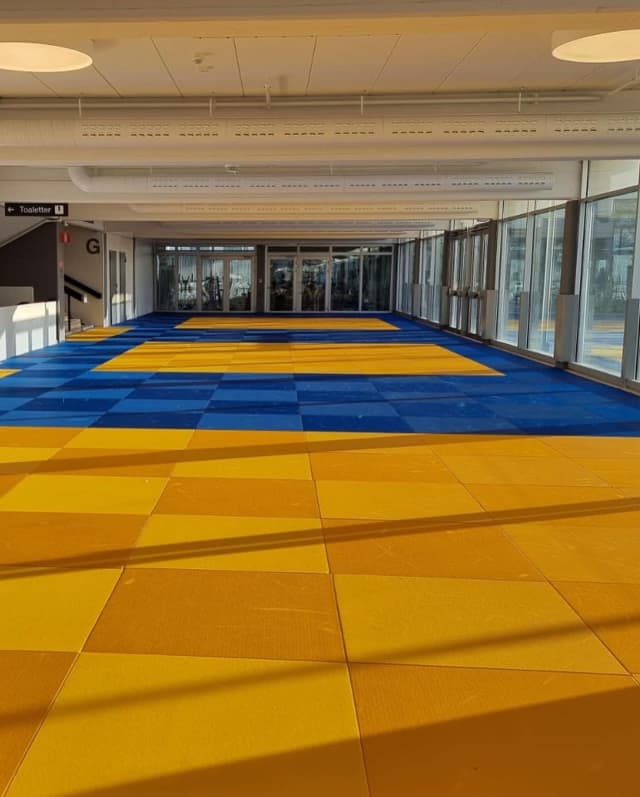 That's a lot of life change in a very short period, from Olympic athlete to apprentice coach, to Swedish Head Coach and managing a huge move to a new country.
"I'm not married or having to juggle a life with children, at this time. There are no ties and so I have to take this chance. You know, when you get comfortable things aren't so growth-orientated. I am so comfortable in Scotland and very happy but maybe it's time to get out of my comfort zone again, now as a coach instead of an athlete. These are the moments when we find out what we are really capable of.
I will be one of two Head Coaches, working alongside Viktor Carlsson in Malmo, starting with 9 athletes and expanding the provision to 15 after the summer. I will also be getting to know the cadets and juniors from the beginning, so that those relationships can form right from the start and make the transitions to senior judo more smooth for the judoka."
Robert has been the Head Coach for 17 years and has shown what consistency can achieve. He is now the Performance Director and so that's the team of 3, with Robert spear-heading all the planning. We will be on the mat with the players day in and day out. I have a really lovely feeling already, for everyone involved and for the place."
Sally is wholly positive about choosing this new life, despite the natural nerves and some uncertainties. She is not alone! Robert is also very clear about Sweden's future and Sally's place in it, "After my retirement as Head Coach, the Federation appointed me as High Performance Director, with a goal to build a new structure for the national team in Sweden."
Robert didn't hold back with getting started, "One important piece in the new structure was to bring in a new coach. I was looking for somebody who has been present on a high international level and was also 'young' in their coaching life. I also wanted somebody with experience from another nation, so we could have a mix of new ideas combined with experience from our national staff.
Sally was, for me, a great match from the beginning. I know her as an athlete and she has the competence and hunger to start something new.
After Tokyo we have to establish a new era with a long term goal and for this we now have 2 head coaches, with Sally focussing on 2024 and Viktor Carlsson on 2028, but they will work closely together, with each other and with our 4 national coaches. I will work to support the coaching staff and organisation, so we can keep the line through to Los Angeles in 2028.
I am very happy that Sally accepted the position and she will undoubtedly be a great inspiration for many athletes in Sweden."
So the stage is set and now what plays out in Sweden is in the hands of a new, energised, young team, ready to take on the world.