Former world champion Loretta Cusack-Doyle, who is in Guangzhou on commentary duty for the IJF, shared her analysis of the opening day of the World Judo Masters 2018.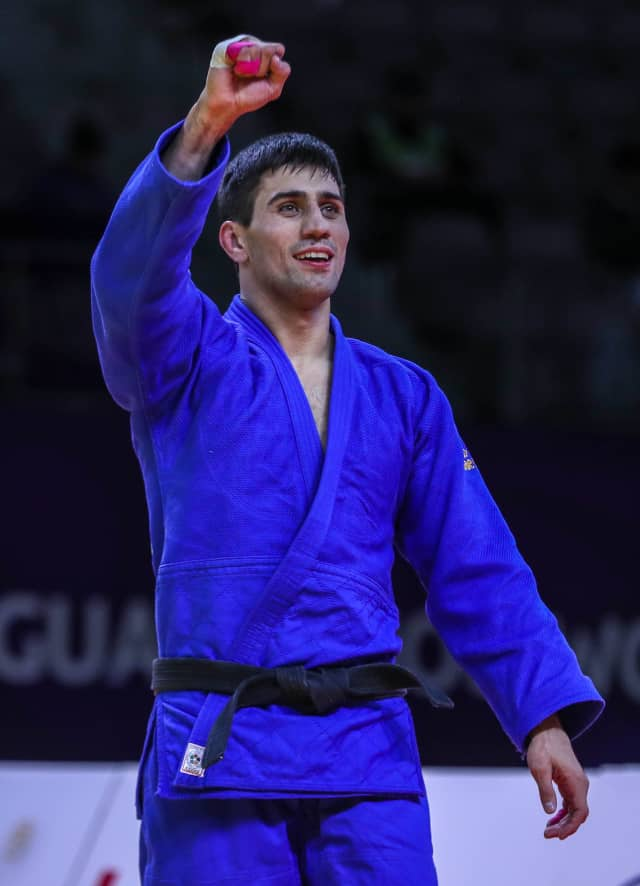 The Masters was never going to offer an easy round for any athlete in any category. The cream of world judo have gathered here.
My overall impression was that the judo was impressive, engaging and positive.
Japan stood out from the crowd for me, showing grace and technique and flair in their judo and especially in the final block with TSUNODA at -52kg really looking like a class act against BUCHARD (FRA).
YOSHIDA against GJAKOVA in the final was one of her best perfomances with a textbook uchi-mata.
MARUYAMA was a class act with a wonderful execution of sode-tsurikomi-goshi and uchi-mata.
Throughout the year you come to expect solid performances such as KRASNIQI who looked in a league of her own in the -48kg division and wasn't seeded but performed as a world-class athlete.
BUCHARD again was solid, hard and strong. She seems to deliver event after event for France.
GJAKOVA is a judoka who seems to progress with every outing and is growing in confidence. She's one to watch next year on the road to Tokyo 2020.
AGBEGNENOU showed incredible quality and class. The French champion looks unstoppable in this category but you can never write off Olympic champion Tina TRSTENJAK (SLO) who digs deep and fights hard and always creates some excitement.
Number one seed PAPINASHVILI showed an element of composure, excellence and called on all of his experience while his teammate MARGVELASHVILI was strong but only managed to pick up bronze despite being the top seed.
In 73kg, with HEYDAROV a late withdrawl, ORUJOV stood up and delivered for his country.
We saw common techniques working well – sutemi-waza, uchi-mata, o-uchi-gari, ko-soto-gari, these technoques come up over and over again.
I saw very strong gripping styles and good transitions into ne-waza from tachi-waza. Lots of contests were won on the ground with shime-waza. Tate-shiho-gatame is a basic techniques but again proved to be one of the most successful.
I'm looking forward to seeing what the heavyweights have in store for us on Sunday.
Loretta Cusack-Doyle has been actively involved in judo for over 40 years, 17 of which as an international athlete and member of the GB team. She is a former World Champion in 1992 and a double European Champion in 1983 and 1993. She was also a national cadet and junior GB coach for 12 years. Loretta is currently a member of the IJF Coaching and Education Commission and a Member of the IJF Live Streaming Team. She was also an Athlete Service Manager for London 2012 and a Technical Operations Manager for Glasgow 2014.