Among all the members of the refugee team, Mohammad Rashnonezhad is by far the most experienced at the highest level. This 23-year-old man born in Tehran has a continental title in the junior category, a senior silver medal, a bronze medal, and a place of honor in the world circuit.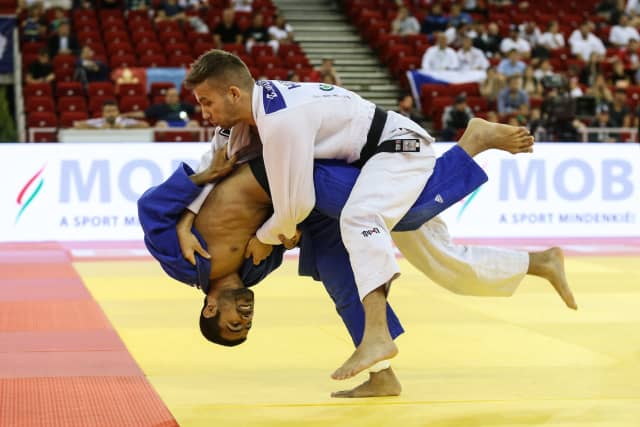 He is a young man who breathes judo through all the pores of his skin. "And I eat judo, I dream about judo, I live for judo." These are his first words, as definite as they are unequivocal. He was born to be a judoka.
Mohammad arrived in the Dutch city of Arhem in early 2018. He had to leave Iran because he was not allowed to compete against Israeli athletes. It's that simple.
Mohammad tells all this as an inevitable chapter of his life. He does not want to feel sorry, he does not seek consolation. The only thing he wants is to be allowed to train, to compete, in short, to complete a race, whatever it may be, in the same conditions as the others.
He has no coach, no fixed dojo to train on. Hence the importance of the program of aid to refugees launched by the International Judo Federation. It is not a gesture for the gallery, it is not a joke, nor is it an unfulfilled promise.
Mohammad and his companions participate in the Budapest Grand Prix thanks to this golden initiative. And Mohammad has taken the opportunity to show that his judo is first class. In his first fight he faced Daniel Monori, a Hungarian judoka, supported by the crowd and clear favorite. Mohammad responded with an exquisite uchi-mata that left staff stupefied and that became the ippon of the day in some international televisions.
"I did what I had to do," he confessed later. "I've come to win, to show what I can do."
Mohammad lost in the second round and returned to Holland but left with a very good feeling.
"If I go to the Tokyo World Championship in August, I will do better," he says with a radiant smile, which radiates hope and a bright future.