They lived in Damascus, they lived in peace. It was a simple, familiar life.
The father was a judo teacher in the Syrian capital. And the war came with its courtship of death and destruction. The father died shortly thereafter and the Dahouk family had to rethink their future. Suffer and try to survive in the middle of chaos or flee to the uncertain and the unknown. They chose the second option. First the elder brother emigrated, then the mother and, finally, seven months ago, the sisters Oula and Muna.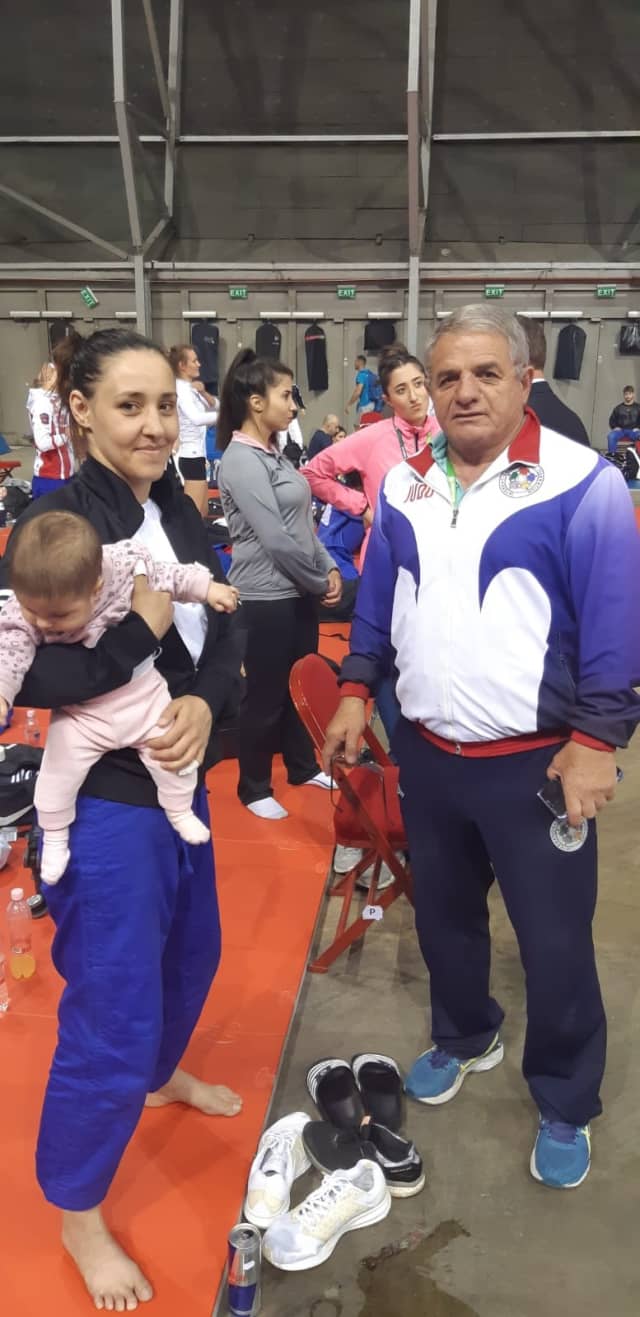 The Budapest Grand Prix opened its doors this Friday. In the warm up area the judokas prepare physically and mentally for their matches. It is a quiet place, reserved for athletes. Here they concentrate and find support. In the center, sitting and quiet, the Dahouk sisters observe everything. They left sad in their country, knowing that they would probably never return to the land where they were born, and they met with their brother and mother in Holland. When they talk about their lives, they do it clearly.
"We were happy," says Muna. "After the death of our father we decided to leave in Syria we could not live. It was too dangerous."
They were lucky because they left the country and met their loved ones in Holland. However, fortune is not synonymous with ease. A different country, an unknown language, other customs. It was not a reconversion but a revolution so that nobody is prepared.
Seven months have passed. Now they work as volunteers for the city council of their city and, when they can, they train.
"The problem-explains Oula-is that we still have to adapt to our new life. What we want most is to train frequently. "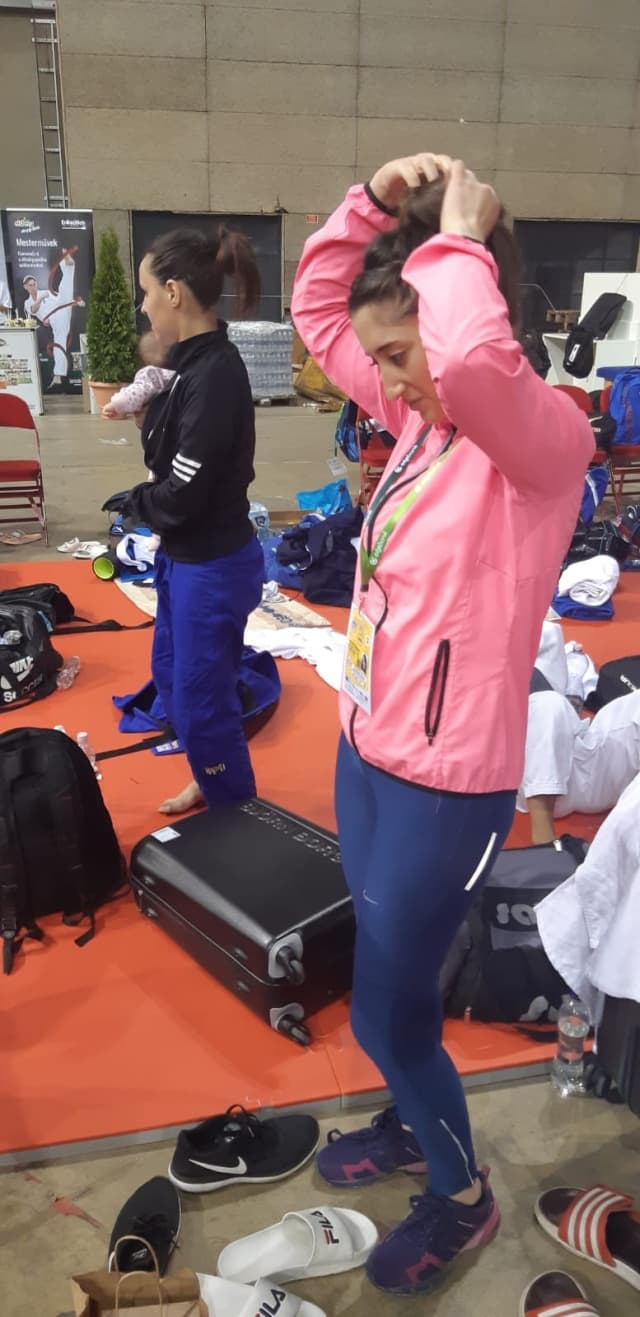 An adaptation that works thanks to judo. "Judo is everything for me," says Muna, "because I live according to their values. They are the values ​​of life, neither more nor less. "A sincerity that disarms, an unstoppable maturity, she speaks with completeness and at no time loses her smile, both sisters exude dignity.
Both have come to Budapest to learn, to absorb Knowledge, to improve. They want to have a future and maybe, one day, win a title or hang a medal. For the moment, in their first international competition, they watch, listen and prepare themselves with zeal and dedication. They are surrounded by the best and they memorise the gestures, the details that make the judoka grow.
Muna is 24 years old and competes in the -63 kg category. Oula is 27 years old and is in the -57kg category.
"It's never too late to practice judo-dice Oula. The age and level do not matter. It's how beautiful it is. "
The sisters chat while they take care of little Jory, a five-month-old baby. The mother is called Sanda Aldass and shares the same experiences with the sisters. She is also Syrian and her analysis is identical to the Dahouk sisters.
"I've been living in Holland for four years-it starts. She arrived there in a truck after three days of travel from Greece and through the Balkans. I was lucky because I had a little money and I could find someone willing to take me.
"Most do not have and try to reach the same destination by walking."
Her husband is a judo teacher. So that it is a philosophy, a lifestyle impregnated with the essential values ​​to get ahead.
"The hardest thing was not leaving my country but leaving my family behind. My father died and I could not even return to honor his memory. I took refuge in everything that judo represents. "Some principles that have taken her to Budapest.
All judokas in the world use the word family to describe the relationship that binds them to their peers. They are not words in vain and Sanda ratifies it with all the weight that grants to her to have lived experiences for other incomprehensible ones.
"Yes-confirm-we are a great family. That's what judo has, nobody feels helpless. "
The sisters Dahouk and Sanda embody an irresistible, calm and peaceful force. An anchor point, a model that is explained by and through judo. It's that simple, that's so clear. Maybe they get medals, maybe not, but they have already won the gold medal of respect.