It is one of the many intrahistories that occur during a competition. It is an exception at the highest level, but a rarity that is explained through excellence.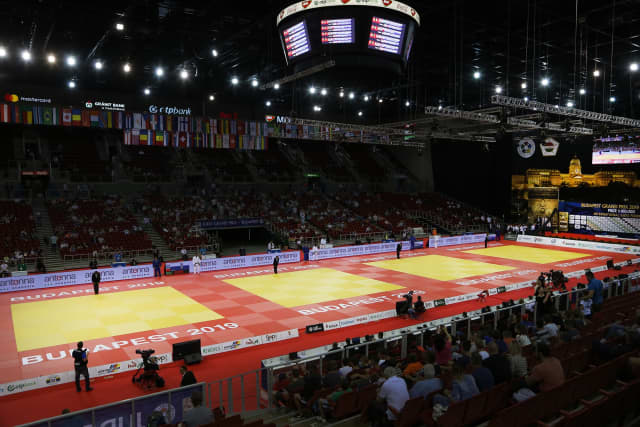 It is the third day of the Budapest Grand Prix, the four tatami shine like the first day. Athletes warm up engines in the entrance tunnel, the public consumes the first coffee in the morning. The countdown is over. The show starts. Four referees, one per tatami, walk at the same pace. Two women, two men. Everything normal, at least in appearance. The two women are called AnnaMaria and Katalin, they are twin sisters. The men, Viktor and Balázs are their respective husbands.
A united family, inside and outside the tatami. For the first time in the history of judo two sisters and their husbands arbitrate in a tournament at the highest level, at the same time.
They are arbitrators with international experience and contrasting experience. AnnaMaria has officiated at an Olympic Games, her brother-in-law Balázs at the World Championships. Katalin and Viktor at the junior and cadet world championships. And, of course, everyone participates actively in the tournaments of the world circuit.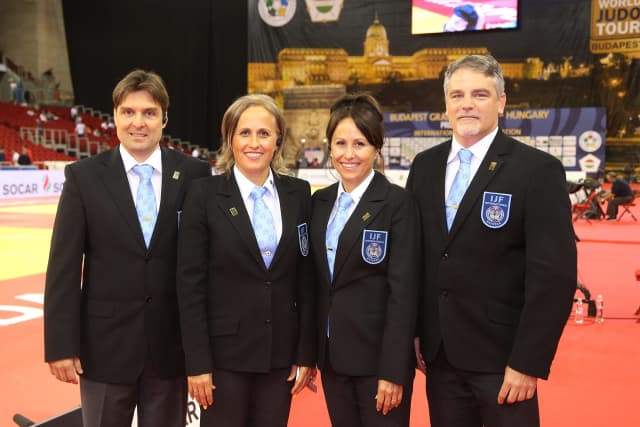 Each one has their own personality, their own criteria. They talk, debate and make their own decisions within the framework of the rules of judo. And, when asked who is the referee when they get angry, everyone, in unison, raise their hands and smile.