From 18th - 23rd November United Through Sport (UTS) will organise the World Virtual Youth Festival, 2020 edition.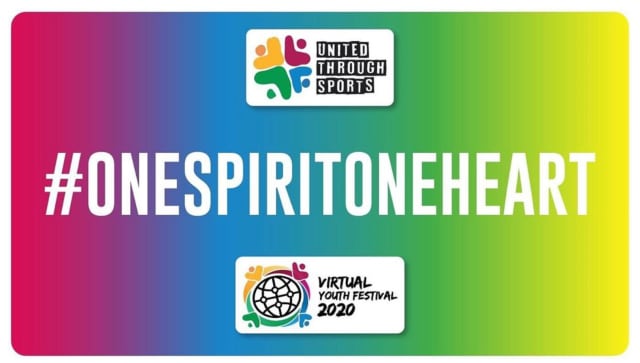 People are invited to join and watch five competitions (Max Fit, Aero Fit Talent, IPC-Inclusive Sport Challenge and SOI-Unified Fitness Challenge) as well as enjoy workshops, conferences and panels, via the United Through Sports website.
Judo will be heavily involved in the event, with the participation of five young athletes in the Max fit competition:
Nikita - MaxFit male under 14 
Sadullaev - MaxFit male under 13
Mukhtorov - MaxFit male under 12 
Dolita - MaxFit female under 13 
Gulayim - MaxFit female under 11
Mr. Marius Vizer, the IJF President will also be part of the global celebration as on Saturday 21st November, from 14:00pm to 14:45pm (Bangkok time), he will be among the panelists and will present the Judo for Peace programme during the "OLYMPIC TRUTH: SPORT TOWARDS PEACE-PROMOTION" discussion.
Mr. Stephan Fox, UTS President said, "I would like to thank each and every organisation and individual who has contributed to breathing life into this festival, a global extravaganza. We now have over 100 international federations, organisations, NGOs and cities, which are supporting this event. A special and heartfelt thank you to each and every one."
All information about the festival can be found at: https://unitedthroughsports.com/ and will be updated daily, while the opening and closing ceremonies of the event will be aired on the Olympic Channel.
PROGRAMME: Click Here