The IJF tracked down double Olympic medallist and four-time world medallist Tamerlan Tmenov (RUS) as the feared Russian heavyweight answered our questions and from fans and revealed his current activities.
Click here to read in Russian
IJF: Did you accomplish everything you hoped to in the sport?
TT: This is a philosophical question. On the one hand, the main awards in judo are considered to be gold medals of the World Championships and the Olympic Games. Since I don't have them, l didn't achieve all my goals. Nevertheless, I successfully performed for 14 years and I was captain of the national team. Probably, if it were not for the traditions that we laid in Russian judo in the 1990s, after the collapse of the Soviet Union, the later success - gold medals - would never have happened.
IJF: 14 years! What was the secret to your competitive longevity?
TT: I think that most athletes will answer this question in the same way. The secret is in your daily schedule. In case of keeping the duty all other factors - help from coaches, functionaries, doctors - will be much more effective.
IJF: Tell us about your transition from training in Ossetia to Yawara Neva in St Petersburg?
TT: People, who are familiar with the situation in Russian sport in the 90s and the beginning of the 00s, remember how hard it was from the organizational and financial points of view. At this moment, from the initiative of Vladimir Putin, Arkady Rotenberg and Taimuraz Bolloev, they organized a powerful club in St. Petersburg, which took many high-level professional judoka under its wing and who those who were ready to actively perform in the international arena. I have repeatedly spoken about the need to create such organizations, so I willingly joined Yawara-Neva. Although I had lucrative offers from clubs from abroad, I preferred to compete for the Russian team. And I do not regret that. Yawara-Neva became the most award-winning club in Europe. I know that in the team there still remains the same atmosphere of partnership and focus on results.
Now that the team competitions have entered the program of the Olympic Games, the experience of the St. Petersburg club will greatly help the Russian team.
IJF: Did you ever have randori with Inoue Kosei? If so how did it go?
TT: The most important impression - he is a great champion. He fought very nicely, his supports were especially good. Judoka who are capable to solve a duels by one move decorate our sport! Before I practiced with Inoue, I had two idols, Takeshi Koga and Yasuhiro Yamashita. The third became Kosei.
IJF: Which of your Japanese opponents do you think was the best judoka? You fought among others, Ishii, Shinohara, Suzuki and Muneta.
TT: I really fought with them all and treated everyone with respect. But I can't choose one – I had both victories and defeats. Although, the fact that there are such strong judoka in the world, winning is the strongest motivating factor for everyone. Eventually the beauty of judo comes through.
IJF: Who was your most difficult opponent?
TT: In my times there were about 15 strongest fighters from different countries - Germany, Netherlands, Turkey, the former republics of the Soviet Union. During the beginning of my career, the French David Douillet was very good, but unfortunately I haven't met him on the tatami.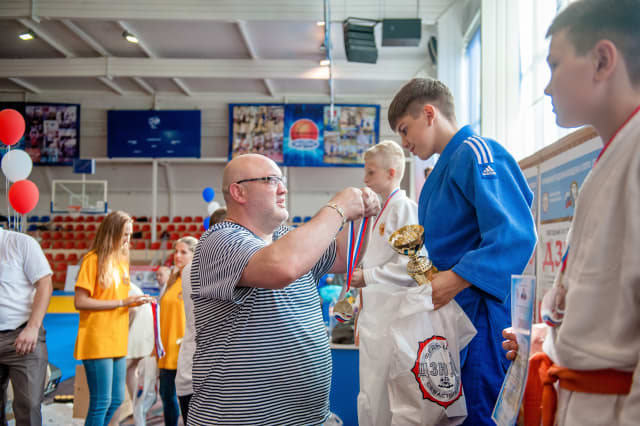 IJF: Who, of the current crop of Russian heavyweights, do you see as having the best chance to defeat Teddy Riner?
TT: As a judoka I can't answer this question. Even if someone is the main favorite before the start of the competition, he can still lose to the newbie. But for those who will fight against Riner, I can give a a piece of advice. It's a fight when athletes are not outstretched, but let the opponent close to their body. Riner has long arms, he is dangerous in throwing, but he does not like this style of fighting and tries to avoid it.
IJF: What advice do you have for competitive heavyweight judoka?
TT: You should do your best to get your perfect physical and psychological condition for the most important competitions. Let's return to the previous question: only in such a way can you beat the champion. In fact the more the path to rewards will be harder, the more pleasant it is to receive it.
IJF: What was your strength training routine?
TT: I find it difficult to answer this question because I did not focus on strength training. It was easier for me to fool an opponent to make a throw, than to put physical effort on him. I worked with the track and field coach who trained me as a sprinter. Therefore, I can't boast of high performance in the bench, but I quickly ran a hundred metres for my size.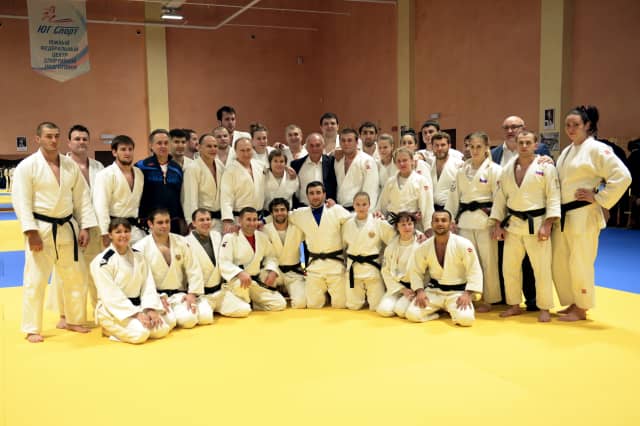 IJF: Your fighting IQ is considered to be among the highest in the sport, you always fought with a game plan. Is this something you were born with or you slowly developed?
TT: Probably as a result of the work. I did not immediately understand what judo is, what means the expression "gentle way", how to make the fight go according to your scenario. I travelled to Japan, Brazil, Europe, everywhere I studied, developed skills. Even if a person is initially talented, talent must be developed, otherwise there will be no result. Sport is not an exception.
IJF: What was your reason for retiring in 2009?
TT: I made this decision under the influence of several factors. Firstly, for so many years I got fed up with judo, I wanted to relax. Secondly, I caught myself thinking that I looked at the young judoka as a mentor at the students - sports anger, without which there are no victories, was no longer there. Thirdly, I wanted to try my hand at organizational work, to develop the sport to which I dedicated my life. During my career as an athlete, I made a lot of useful contacts in Russia and abroad.
IJF: Do you still practice judo?
TT: When the Ossetian guys perform unsuccessfully, I come to the gym and show them how it should be done (smiling).
IJF: Have you ever thought about coming out of retirement and fighting again? Especially given the comeback of Mikhaylin and the one-off appearance by Suzuki Keiji.
TT: I had such thoughts, but only at the emotional level. I understood that the decision was already made. Everything must be done in time - at the age when I finished, it is difficult to win trophies that I did not claim in my youth. It's time to let the youth go on tatami - it's their turn to win. My job is to help young athletes, to point out mistakes, to suggest how to act in this or that situation.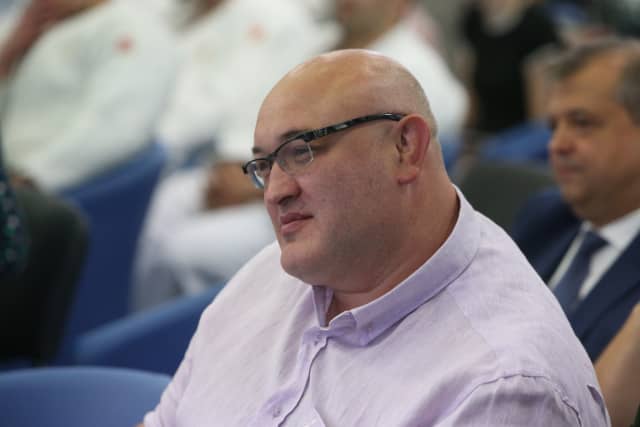 IJF: What have you been up to since retiring? What is your job?
TT: I am the Vice President of the Russian Judo Federation; my activity is related to it. I travel by region, meet with colleagues, government officials, help to implement projects, solve issues, attracting my connections. In addition, I conduct workshops for children, promote judo.
IJF: Are you still connected with the IJF tour? Do you watch events live? What do you think of it?
TT: I do not just watch the livestreams; I try to be aware of everything that happens in the world of judo. I like many current trends. For example, refereeing became more honest and objective. Besides, I have friends in many countries. Visiting tournaments outside of Russia, I communicate with them, we together think about what we can do for judo. Our main task, as I have already said, is promotion of judo. Judo is one of the sports that can become a pillar of a physically and spiritually healthy nation in any country! It is not by chance that today they are trained on all continents.
Click here to read the first in the Where Are They Now series with Nishida Yuka (JPN).